Batwoman #14 Review: Don't Drink the Tea
[rwp-review-recap id="0"]
Batwoman goes after Tahani and Beth. Beth has been made into Alice once again, and she and Tahani have killed the Many Arms of Death. However, their sights are now set on burning Gotham City to the ground as an act of revenge towards Kate Kane. Batwoman refuses to call for help. She wants to handle this alone.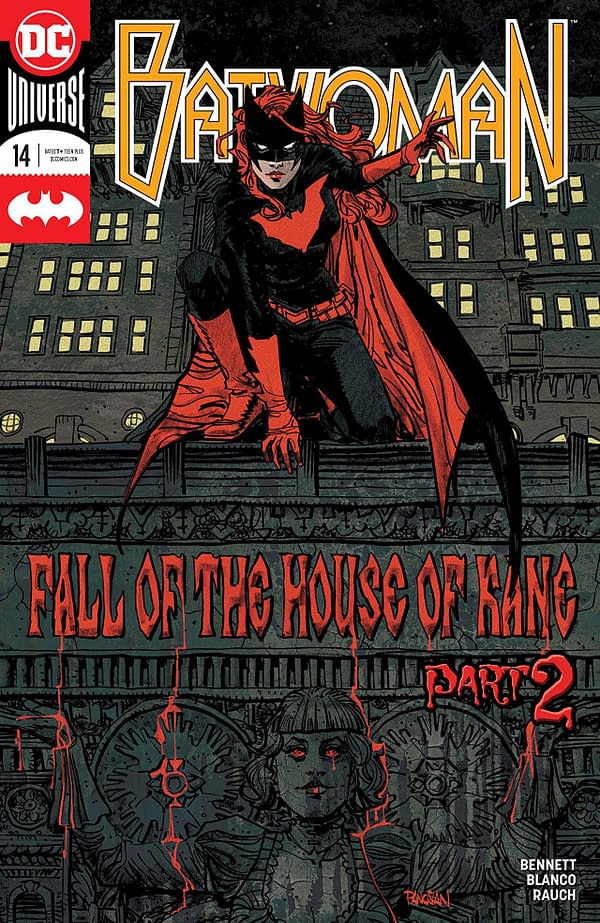 This may have been my favorite DC entry from the week after Action Comics #1000. Marguerite Bennett and Fernando Blanco put together a tight, brutal, and enthralling story here. Between the family and romantic backdrop, the bioweapons, and the lengthy duel between Kate and Tahani, this book had me absorbed from beginning to end.
Bennett's Batwoman has often succeeded on its focus on keeping things personal for Kate Kane, and that formula continues to keep this book compelling through its 14th issue.
The sense that this is Kate Kane's final stand and the knowledge that, if she fails, she will lose everything she ever loves makes it tense. Plus, Kate is a unique protagonist in DC. She's often angry and not especially talkative, but she also tends to give into emotionality and vice. This sets her apart from the rest of the Bat-Family and most of the DC Universe. This character is wildly underrated.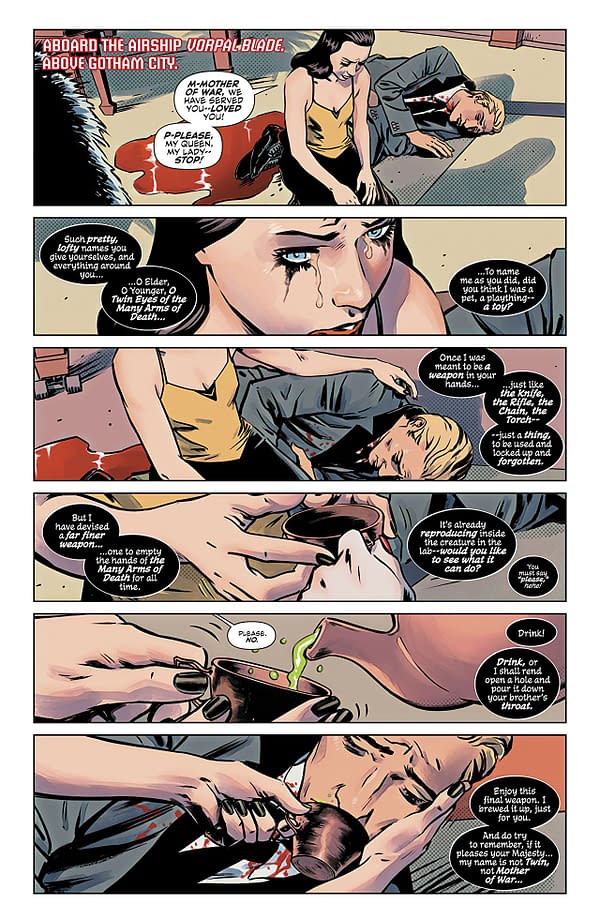 Fernando Blanco's artwork shows itself capable of capturing the gruesome moments, the action beats, and the subtle expression spread throughout the comic. His detailed and shadow-heavy work creates a dark and almost sterile world worthy of Batwoman. John Rauch's color work is a highly contrasting palette of extreme and light and dark tones. This adds to the unnerving quality of this world and brings the visual design together fantastically.
Batwoman #14 is a highly compelling and brutal entry in the series. Bennett, Blanco, and Rauch construct a great story of stakes both personal and apocalyptic. This one earns a strong recommendation. Give it a read.
[rwp-review-ratings id="0"]
[rwp-review-form id="0"]