Bill Finger's Family Respond To DC Comics' 'All Good With Finger And His Family' Statement It would have been his hundredth birthday this year.
Bill Finger is considered by most to be the co-creator of Batman. He wrote the first story, creating Bruce Wayne, Gotham, Commissioner Gordon and much more, in so many stories to follow. He was recently the subject of the book Bill the Boy Wonder: The Secret Co-Creator of Batman.
However, due to original agreements between the publisher and the credited creator of Batman, Bob Kane, he is never credited as such by DC Comics and he died penniless and unknown outside of committed fans. In comparison, Bob Kane and his estate was credited and paid for all comic, TV and film appearances.
During The Men Who Made Batman panel at Wonder Con, on the 17th of April, the panel were asked why this is so.
After an uncomfortable pause, with Brian Buccellato saying it was unlikely they could answer and Francis Manapul stating "I want to keep my job," DC's Larry Ganem was quoted as saying "We cherish what Bill Finger did and his contribution to creating Batman, and we're all good with Finger and his family."
Bill Finger's granddaughter, and only relative along with her son, does not agree with this. In a press statement issued today, Athena Finger is quoted as saying
75 years of Batman! No one could have predicted the longevity and the continued relevance of this comic book hero that has become a cultural icon when my grandfather, Bill Finger, collaborated with Bob Kane back in 1939. My grandfather has never been properly credited as the co-creator of Batman although was an open secret in the comic book industry and is widely known now. It is now my time to come out of the shadows and speak up and end 75 years of exploitation of my grandfather, whose biggest flaw was his inability to defend his extraordinary talent. Due to what I feel is continued mistreatment of a true artist, I am currently exploring our rights and considering how best to establish the recognition that my grandfather deserves.
The statement also quoted Bob Kane from his autobiography saying "Now that my long-time friend and collaborator is gone, I must admit that Bill never received the fame and recognition he deserved. He was an unsung hero…. I often tell my wife, if I could go back fifteen years, before he died, I'd like to say, 'I'll put your name on it now. You deserve it."
It also reminds us that this year, the Gotham TV series will air, using the name Finger gave to Batman's city as well as many of his creations and co-creations. Yes the only creator credit will be to Bob Kane. Is it time to find a new option?
---
---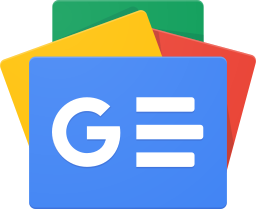 Stay up-to-date and support the site by following Bleeding Cool on Google News today!