Posted in: Comics | Tagged: Comics, dc, hank kanalz, vertigo
---
Bob Harras Gets Promoted To Senior VP, Hank Kanalz Gets Vertigo Yesterday, Bleeding Cool told you that Shelly Bond as the newly appointed Executive Editor at Vertigo would now be reporting into Hank Kanalz, a line of management that previously held by Editor-In-Chief, Bob Harras.
What we didn't realise is what this would mean for Bob.
DC issued the following press release.
"DC Entertainment announced today the promotion and expansion of duties for two of its key executives and a new reporting structure created to enhance and strengthen the company's three imprints: DC Comics, Vertigo and Mad Magazine.

"Bob Harras has been promoted to Senior Vice President – Editor-in-Chief, DC Comics, and will continue to oversee editorial for DC Comics. In over two years at the helm, Harras has helped guide DC Comics to unprecedented heights with the launch of DC's The New 52 initiative and September's ZERO MONTH event. The string of successes rolls on, as the Batman books continue to surprise and enthrall readers with the BATMAN: DEATH OF THE FAMILY crossover, Superman and his family of books encounter H'EL ON EARTH and the entire New 52 line heads toward the top-secret TRINITY WAR.

"'Bob is a respected and talented editor, manager and leader with a keen eye for talent,' said DC Comics Co-Publisher Dan DiDio. 'He's been integral to making DC – The New 52 the amazing success it is today. 2013 is going to build upon 2012's huge successes and we continue to be committed to providing fans with the best comics on the stands. Bob and his team have set the bar high for themselves, and we are all excited about what's next for DC Comics.'

"DC Entertainment veteran Hank Kanalz has been named Senior Vice President of Vertigo and Integrated Publishing. In his new role, Kanalz will oversee Vertigo's publishing efforts. In addition, Kanalz will continue to manage the company's growing digital business seeking innovative and integrated publishing opportunities. Under Kanalz's leadership DC Entertainment became the first comic publisher to offer its entire line on the same day in digital and print formats. Kanalz has also forged innovative industry partnerships including the recently announced deals to offer DCE graphic novels and monthly comic books Amazon's Kindle Store, Apple's iBookstore and Barnes & Noble's Nook Store.

Kanalz's oversight of Vertigo will further support newly promoted Vertigo Executive Editor Shelly Bond's vision for the imprint and bring increased awareness to Vertigo's ever-growing library of characters and properties cross-divisionally.

"'Hank's strong leadership has resulted in triple digit growth among our digital comics business,' stated DC Comics Co-Publisher Jim Lee. 'In this new role he is poised to continue DC Entertainment's digital momentum, while working even more closely with the print publishing teams, specifically Vertigo.'

"Harras, Kanalz and MAD Magazine Vice President and Executive Editor John Ficarra will report to DC Comics Co-Publishers Jim Lee and Dan DiDio, representing DC Entertainment's three imprints."
---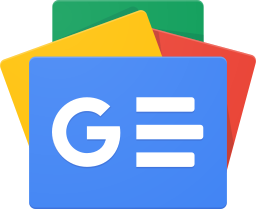 Stay up-to-date and support the site by following Bleeding Cool on Google News today!