Posted in: Comics | Tagged:
---
Remembering Bong Dazo – an Obituary from David Campiti
David Campiti, comic book agent of Glass House Graphics writes on the death of Bong Ty Dazo, reported yesterday.
Although the greatest joy of being an agent to so many wonderful comics artists for so many years is the friendships that develop, the greatest sadness is their passing on.
Back in February of 2000, I held my first-ever Creating Comics Seminar in Manila, a two-day event which 84 artists attended seeking guidance and representation, including Meryl Calanog ("Jinky Coronado"), Stephen Segovia, and… Angelo Ty "Bong" Dazo. "My nickname's based off of Bong-Bong Marcos, a Filipino Senator… and it always makes me sound like I'm high," he told me, laughing.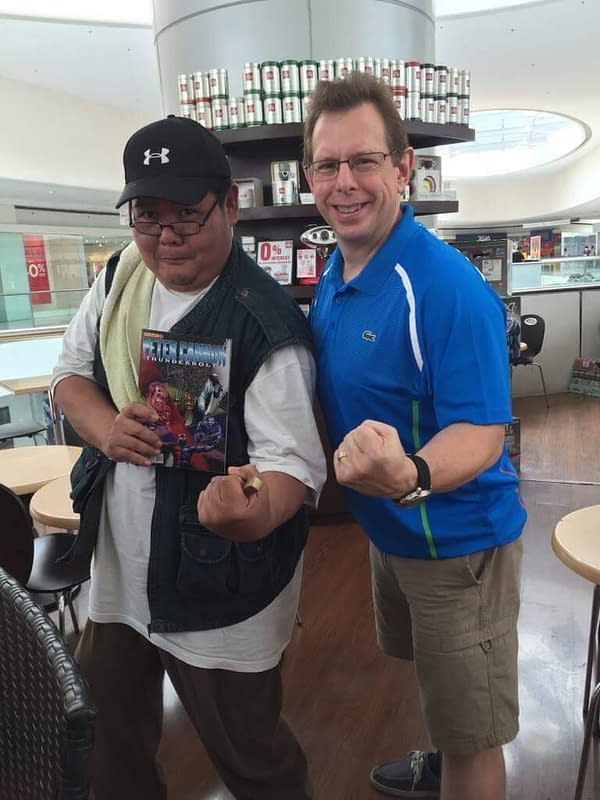 A big, powerful presence "built like Buddha" with talent and personality to match, Bong Dazo was the first Filipino artist to sign a contract with the new Glass House Graphics Asia agency. He was already a well-established presence in his country's comics scene, as well as an animation director and sculptor who created customized action figures for a hobby. He revelled in the classic Filipino style while adding the sense of over-the-top power and drama found in the likes of such American artists as Kirby, Kane, and Buscema.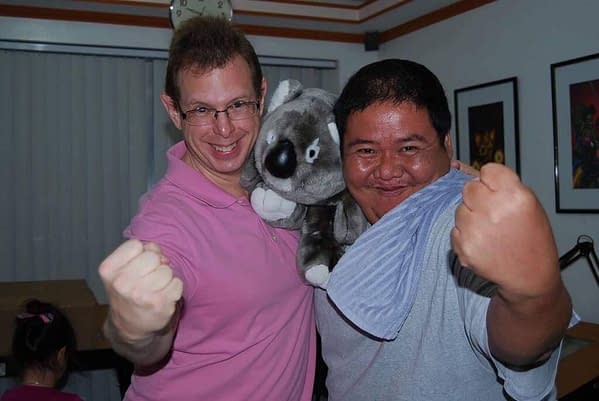 Bong began referring to himself and me as the "King Koalas," which was just absurd enough to stick. We referred to each other as "Koala" for years, often sending silly koala photos to each other and photographing ourselves together with our stuffed "stunt koala" in the photos. He was rarely without a sweaty towel on his shoulder, a loud opinion on his lips or, alas, a cigarette in his hand.
With a busy DeviantArt presence under the name MANYACTS, Bong ploughed into projects aplenty over our span of 19 years working together. Star Wars: Knights of the Old Republic, The Irregulars, Jessie Rio, Bad Moon Rising, The Markings, MaxShift, and Belle: Beast Hunter were only a few of the titles he'd drawn and inked for Dark Horse, Zenescope, and other publishers. He was usually more concerned about the work than the name of the publisher on the masthead.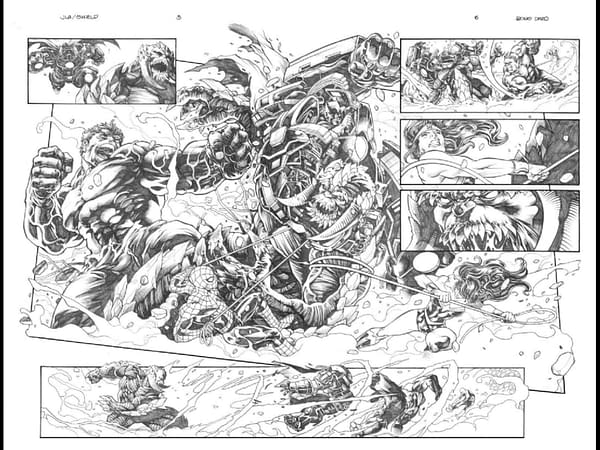 He'd set his sights on Marvel, of course, so he was pretty proud of his work on Avengers: The Initiative, Thunderbolts and, especially, Deadpool. He could never understand the mixed messages The House of Ideas sent him, though; while the editors themselves were effusive in their praise of his funny, dynamic pages and his work ethic, management went out of its way to tell him editors didn't like his work or thought it sold. Fan reaction seemed to differ. Bong never really got over it.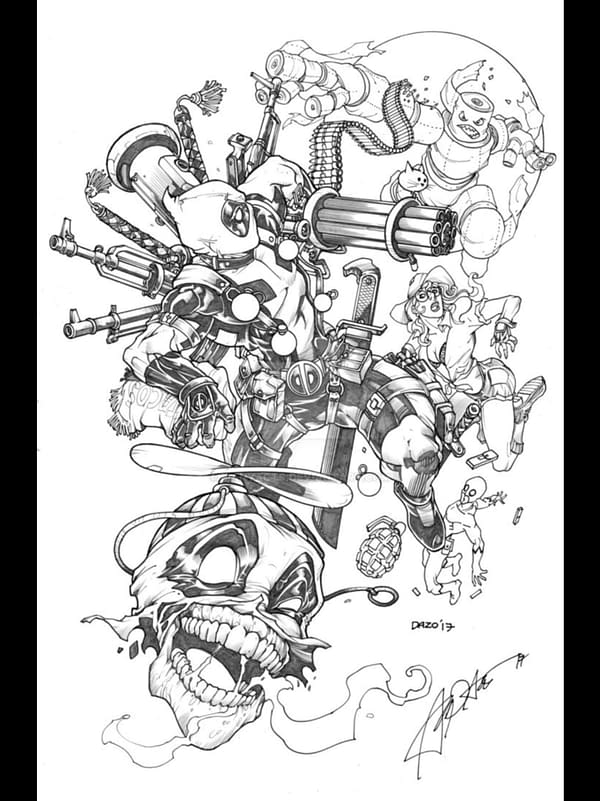 Bong leapt head-first into Tesla, a grand "buddy movie" take on the legendary inventor teamed with Mark Twain, penned by New York Times best-selling graphic novel writer David Lawrence and Terry Keefe. "Bong Dazo took the Tesla characters into the stratosphere with his own quality of work," Keefe posted on social media. Bong completed several gorgeous issues which are now in search of a new publisher.
He completed a cover for Dabel Brothers' THE MEG before failing health caused him to pass on drawing the adaptation of the best-selling novel (and upcoming film). It was likely his last professional piece.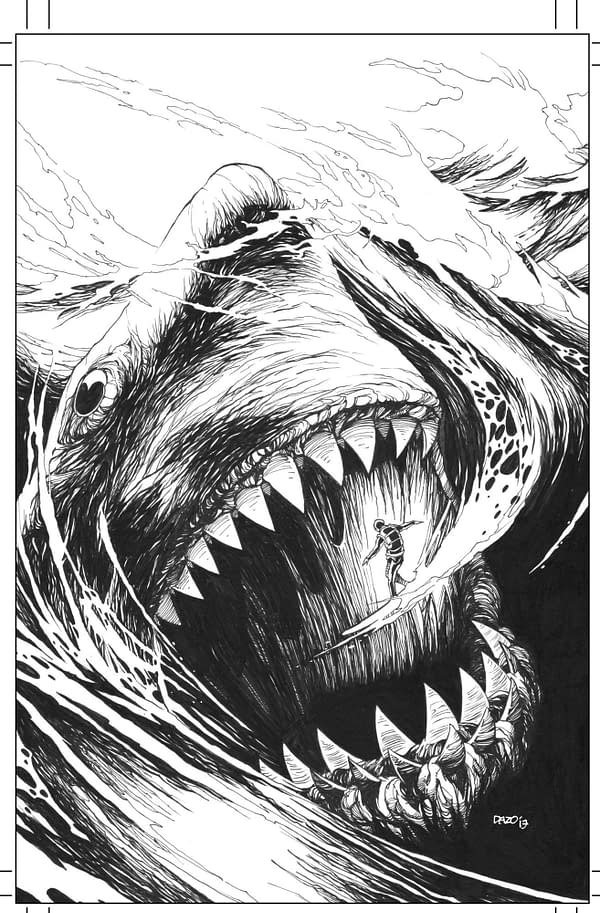 Knowing that I had flown to Manila to meet with him and our other Glass House Graphics artists, Bong texted me on June 15th, revealing that he had cancer and was selling off his toys and original art to cover medical bills from his dwindling resources. "I guess this is it," he soon texted me. "Thanks for fulfilling my dreams, Koala. Many, many thanks. I wish you can see me at my home for the last time." I made plans to visit Bong this coming Tuesday — but got word moments ago that he passed away last night.
Angelo Ty Dazo died in hospital of liver cancer the night of June 29, 2018, less than two weeks after his 53rd birthday. He is survived by his wife Jessica and his children, son Johan (18) and daughter Jianon (20).
His wake will be held at St. Peter Memorial Chapel, Bancal, Meycauayan, Bulacan.
---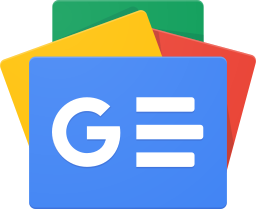 Stay up-to-date and support the site by following Bleeding Cool on Google News today!