Bleeding Cool looked at this story earlier with a few different details. But Boom! Studios had some of their own too.
In a press release sent to the press, they confirm that today's Mighty Morphin Power Rangers #9 comic book by Kyle Higgins and Hendry Prasetya contains the debut of a "mysterious new Power Ranger with shocking origins" and that this is the first time a new Power Ranger has been created in Mighty Morphin Power Rangers continuity since the TV series debuted over 23 years ago.
And yes, it's a brand new White Ranger. As Bleeding Cool pointed out, he's not exactly on the side of the angels.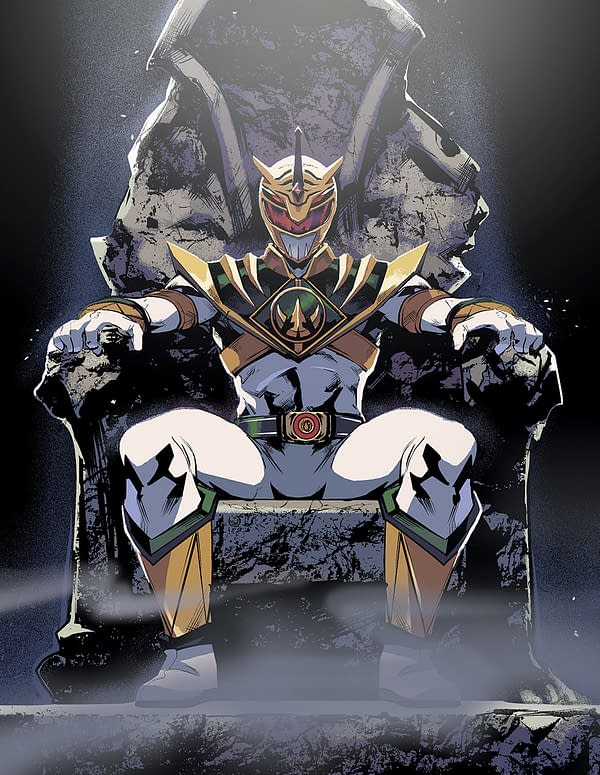 And that the new White Ranger is behind the chaos that has plagued the team since the launch of the comic and that this is part of a long-term story with far-reaching effects and consequences. Here's Jamal Campbell design of the character. The identity of this new Power Ranger will be revealed in Mighty Morphin Power Rangers #11 by Higgins and Prasetya, on sale in January. While February's Mighty Morphin Power Rangers #12 will reveal the origin of the White Ranger.
Enjoyed this article? Share it!