Boom Studios To Kickstart "Season Six-And-A-Half" Of The Expanse
Boom Studios is to Kickstart "Season Six-And-A-Half" of The Expanse later today, with rewards for early backers.
---
Later today, Boom Studios will be launching a Kickstarter for The Expanse: Dragon Tooth, the new comic book series by Andy Diggle and Christian Ward set between books six, Babylon's Ashes, and seven, Persepolis Rising, of The Expanse, and following where season six of the Syfy and Prime Video TV series left off. Their Day One exclusive bonus item – The Expanse Rocinante Challenge Coin – will be available only for the first 24 hours of the campaign. Boom Studios has a history of using Kickstarter to raise the profile of media-prominent projects, such as Keanu Reeves and Brzrkr.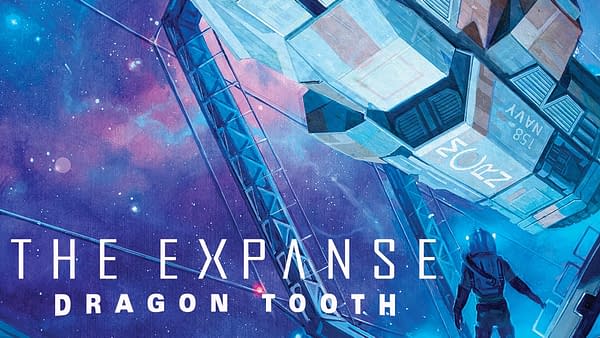 The Expanse was a series of science fiction novels by James S. A. Corey, the pen name of authors Daniel Abraham and Ty Franck which was adapted for television by Syfy for three seasons, cancelled and then picked up by Amazon Prime Video for three seasons more. That still left the story unfinished, however. In April 2023, Bleeding Cool can reveal that former 2000AD editor Andy Diggle and writer of The Losers comic the movie was based on, will be writing a new Expanse comic drawn by Rubine, to be published by Boom Studios. Twelve issues long, The Expanse: The Dragon's Tooth will pick up after the sixth television season, and be set between the novels Babylon's Ashes and Persepolis Rising. The Expanse: Dragon Tooth #1 will be published by Boom Studios in April 2023, and monthly afterwards, with the first issue being fully returnable to retailers who are registered with the publisher. The Expanse is set in a colonised solar system, and a number of protagonists in disparate groups, as a conspiracy unfolds and alien technology is revealed. It is notable for following a "hard sci-fi" approach of realism and a space procedural approach. And now there is more…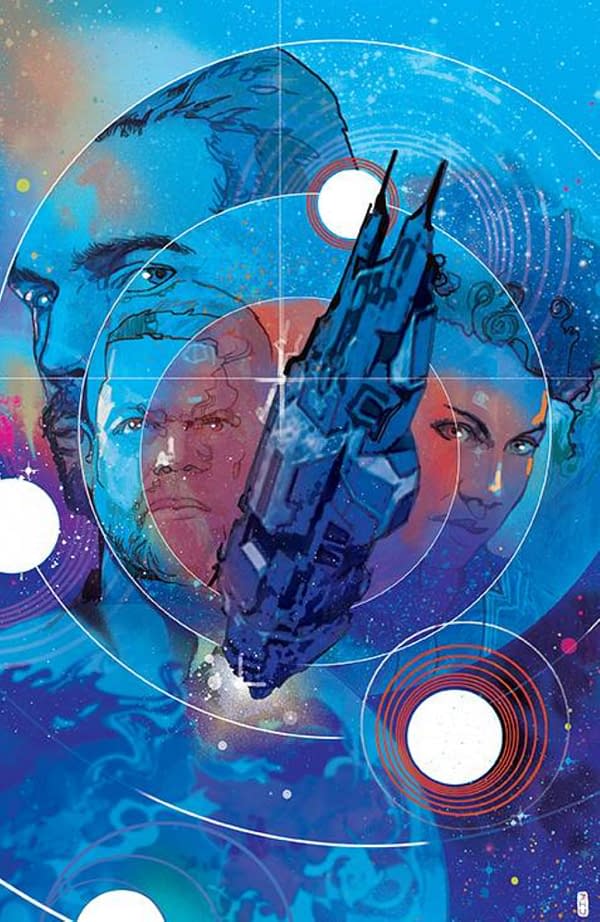 THE EXPANSE: DRAGON TOOTH #1 (OF 12) CVR A WARD
BOOM! STUDIOS
FEB230275
(W) Andy Diggle (A) Rubine (CA) Christian Ward
Picking up after the final season of the acclaimed and beloved sci-fi series and filling in the missing years between The Expanse: Babylon's Ashes and The Expanse: Persepolis Rising, the secret history of your favorite characters are revealed for the first time!
Everything comes together in this epic 12-issue story, tying together the threads of the show and answering lingering questions that will bring readers and viewers alike far beyond the stellar horizon.
Across this monumental maxi-series, superstar comics writer Andy Diggle (Green Lanterns, James Bond) and artist Rubine (Voltron: Legendary Defender) broadens The Expanse universe in ways that will change how fans view the entire series forever!
In Shops: Apr 05, 2023 SRP: $4.99