Getting into the swing of things? Good. Now where were we? Oh yes. It looks like Marvel Comics are going to have some big launches or new creative teams on a number of titles in August. People you might not expect to be working for Marvel, teamed up with those you might. And a few names you'd have sworn had sworn off creating comics anymore. But will be very grateful to have them back. We'll be running a few of those names tonight in Bleeding Cool, just keep an eye on the feed. Or you can catch up with them all with this handy tag at a later date. We're calling them Marvel's August Vistors, though they, no doubt will have their own title to be revealed in due course.
And the fourth of these tonight is Brad Meltzer and Julian Totino Tedesco.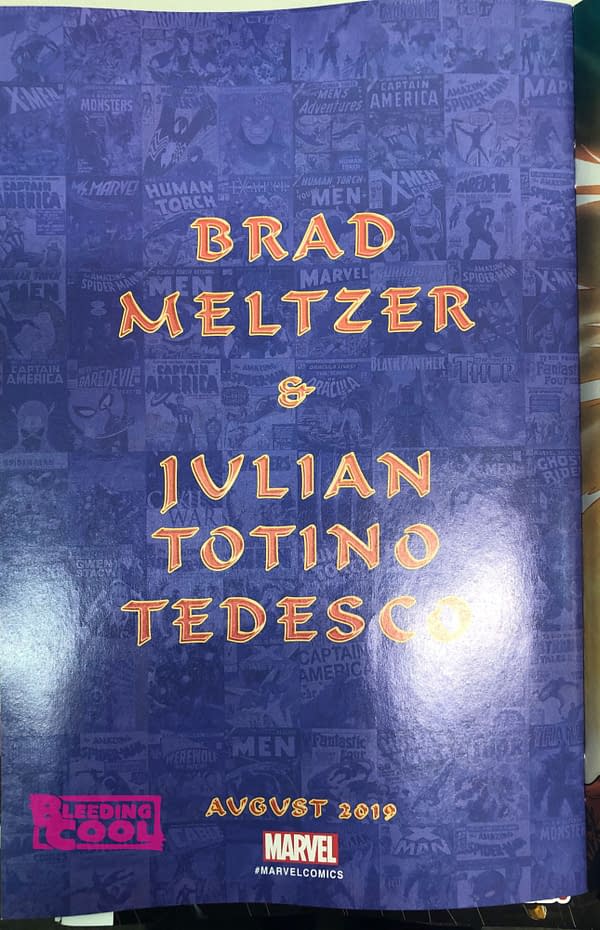 Brad Meltzer is the thriller novelist who was hired by DC Comics first to write Green Arrow, following Kevin Smith, then to write  Identity Crisis, a baptism of fire into the comic book industry.
Since then he's written for Justice League of America, Buffy the Vampire Slayer Season Eight and recently in Detective Comics #27 and Action Comics #1000 and a number of children's inspirational figure books. But whatever it is he is creating with Julian Totino Tedesco, it will be his first published work for Marvel Comics.
Julian is better known for Thunderbolts and Hawkeye. This may be a slightly higher profile.
Enjoyed this article? Share it!