When one thinks about some of rock's greatest duos, a few names come to mind. Lennon and McCartney. Jones and Strummer. Slash and Axl. The Captain and Tennille. And, of course, Canadian indie pop duo Tegan and Sara.
Tegan and Sara are set to guest star in an upcoming issue of The Archies, written by Alex Segura and Matthew Rosenberg and illustrated by Joe Eisma. The team-up takes place in The Archies #5, due out in February. Here's the description:
After a major meltdown leads to one of their one quitting the band, The Archies will turn to indie pop sirens Tegan and Sara to help them get through a major crisis! Will things get patched up in time for their next show or has The Archies' tour gone kaput?
"I love the mix of acts we've gotten to jam with the Archies, and Tegan and Sara are no exception," said Segura in a press release. "The fun part about writing this series is that the groups coming in get to meet the Archies at different points in their musical journey, and this issue will find the Archies at a major crossroads – one that might change the makeup of the band forever."
"Of the bands we've featured thus far, I've been a fan of Tegan and Sara the longest, and I think their team up with The Archies will make for some exciting comics," said Eisma. "I'm looking forward to drawing this super talented and stylish band!"
Matthew Rosenberg didn't provide a quote for the press release because he's too big of a star to be bothered with this sort of stuff anymore. He even stopped following us on Twitter recently and then tried to blame it on us. You think you're too good for us, Rosenberg! You think you're too good!! Ah, well, you're probably right.
Pick this one up on February 21, but don't be surprised if it starts 2 hours late. You know rock stars.
THE ARCHIES #5

Featuring guest stars TEGAN AND SARA! After a wild, trippy ride to the 60s, the Archies find themselves back in the present day—and facing a major meltdown as one of the members quits. Can indie pop sirens TEGAN AND SARA help the band through the crisis, or has the tour gone kaput?

Script: Alex Segura and Matt Rosenberg
Art: Joe Eisma, Matt Herms, Jack Morelli
Cover: Greg Smallwood
Variant Covers: Joe Eisma, Thomas Pitilli
On Sale Date: 2/21
32-page, full color comic
$3.99 U.S.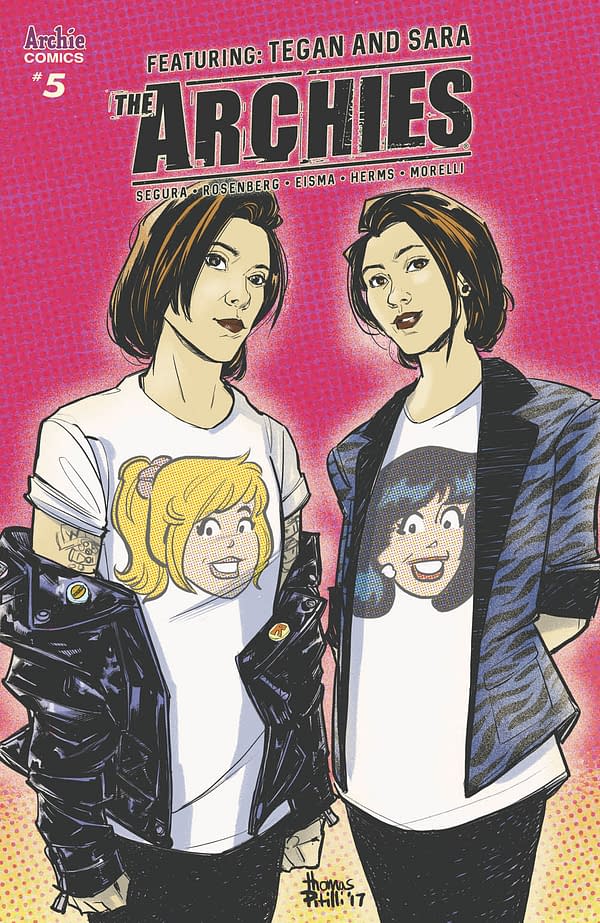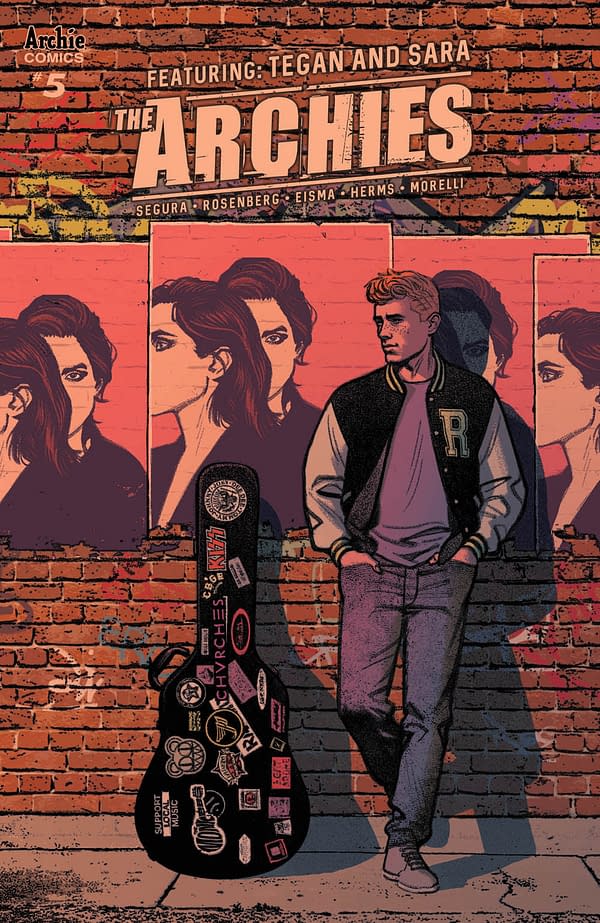 Enjoyed this article? Share it!