Celebrating Batman Day on September 21st, 2019
The DC Comics Presentation at the Diamond Retail Summit at Las Vegas yesterday was full of newsy bits. Returnability, Year Of The Villain being an actual year, and something going on with Watchmen. But we also got some details for Batman Day, held on September 21st and, basically, getting us some freebies.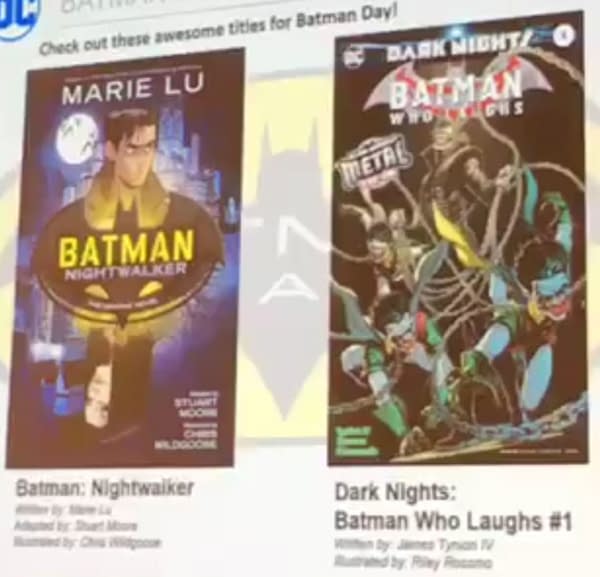 A chapter of the upcoming Batman: Nightwalker comic book adapted from Marie Lu's novel by Stuart Moore and Chris Wildgoose, and a reprint of Dark Nights: The Batman Who Laughs #1 from the Metal event from last year. One for the kiddies there.
And for retailers, a chance to up their stocks of certain key titles while there's a lot of Batman in the air.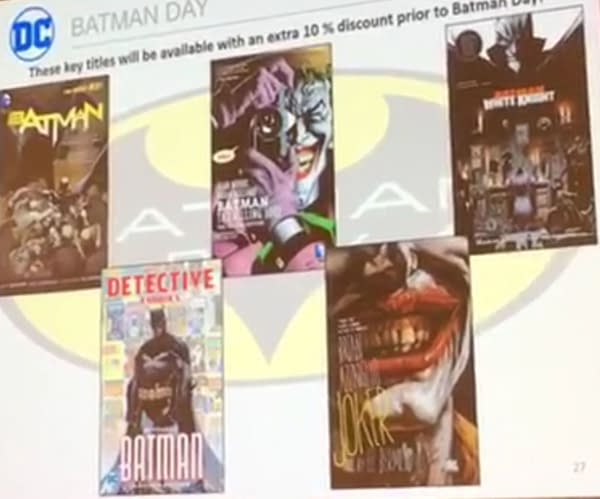 You can have as sparkly a Batman as you ae willing to accept…
Courtesy of Dennis Barger of Wonderworld Comics, Michigan. And announced at the Diamond Retail Summit in Las Vegas, check out the rest of our coverage with this tag.