Chip Zdarsky Comes To Crossover – Thank FOC It's Friday, 4th of June
Thank FOC It's Friday – Planned to coincide and cover the demands of Final Order Cut Off at Diamond Comic Distributors. And now Lunar Distribution as well. Who knows what Penguin Random House will bring? So here's this week's comics product coming through that may adjusting as demand slips and slides with the emerging economic bubble. Or somesuch.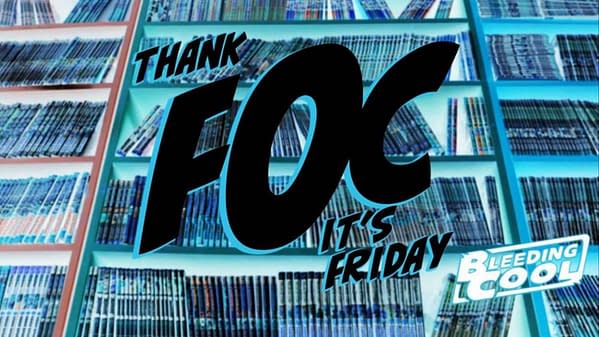 Traditionally FOC is the date when retailers have a last chance to amend their advance orders for comic books without penalty. A final opportunity for publishers to promote books while orders can still be added. A time for credits to be amends, new covers to be revealed, and a final push given. This is an attempt to sift through them all and find the most relevant items.
What's FOC-ing today?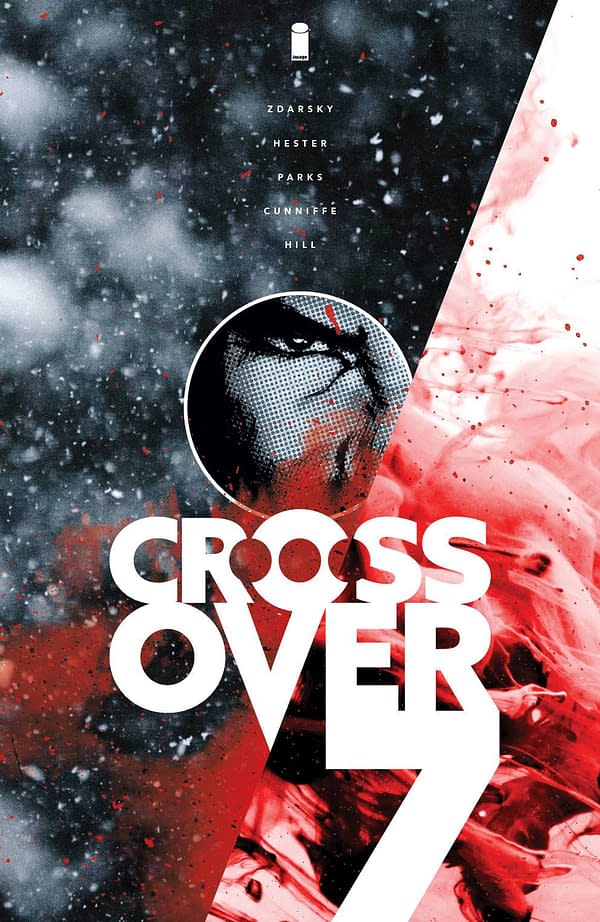 Lots of big books from Dark Horse Comics – as in large and heavy. An Avatar: Last Airbender Smoke & Shadow Omnibus, a Black Hammer Visions hardcover, the Complete American Gods hardcover, the Dead Dogs Bite hardcover, the Empowered Omnibus Vol 3, the Hellboy Omnibus Boxed Set, the Overwatch Tracer: London Calling hardcover, the Stephanie McCranie's Space Boy Omnibus, the Stranger Things Library Edition, the Umbrella Academy: You Look Like Death Deluxe hardcover, the Young Hellboy Hidden Lands hardcover and more.
DC Comics the same, Absolute Fourth World By Jack Kirby Vol 2, Super Hero Girls: Ghosting, Preacher 25th Anniversary Omnibus Vol 2, Last God hardcover, Whistle, a New Gotham Hero, and more.
Dark Horse also has the launch of Parasomnia #1 by Cullen Bunn and Andrea Mutti – an excellent time to be Cullen Bunn. Returnable for stores who order ten copies or more.
IDW has the launch of Usagi Yojimbo: Dragon Bellow Conspiracy #1 by Stan Sakai and David Petersen
Chip Zdarsky writes about his own missing status in Crossover #7 with 1:10, 1:25, and 1:50 variants.
Spawn #319 plants seeds ahead of Spawn's Universe, which outperformed FOC last week.
Marvel brings back the Captain Britain Omnibus with a new line-up of titles inside its pages.
Marvel's Free Comic Book Day titles are up for FOC.
We have the Chameleon Conspiracy conclusion with Giant-Size Amazing Spider-Man #1 by Nick Spencer and Carlos E. Gomez.
Marvel launches The United States Of Captain America #1
Power Rangers Unlimited: Edge Of Darkness #1 is up, with 1:25 and 1:50 covers.
Barbaric #1 by Michael Moreci and Nathan Gooden from Vault Comics is up for FOC too, with 1:15, 1:30, 1:50, and 1:75 variant covers too.
Mighty Crusaders: The Shield by David Gallaher and Rob Liefeld is up. We're going to try and get some more information on just what is inside this comic.
What's on your FOC?
Sign up below, and we'll see what Thank FOC It's Friday brings next week… on time possibly.