Clark Kent Reveals His Secret Identity – as a Coming Out Allegory? (Superman #18 Spoilers)
Today sees the publication of the much-hyped Superman #18 by Brian Bendis, Ivan Reis and Joe Prado that sees Superman reveal his secret identity to the world, via press conference. While Brian Bendis has revealed all to NBC News.
"I expressed that this is a story about Clark owning his stuff. You literally have been looking at Clark accidentally revealing his identity [since the beginning]. It's the biggest cliché in comics and was getting bigger and bigger with every year that Superman evolved. I inherited a father and a husband and someone much more locked into their world than the young Clark who joined the Daily Planet and was trying to figure out his world all by himself, the lone immigrant refugee" .
And while the reveal in the comic book does indeed play reference and allegory to the refugee and immigrant story of Superman, there is more besides.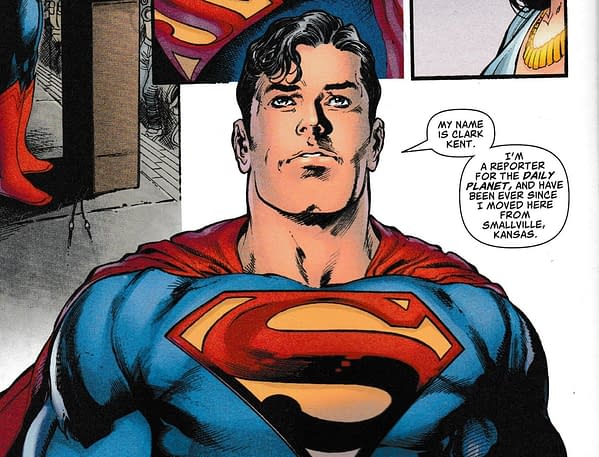 As not only do we see the big press-and-public conference, but also Superman talking to important individuals in his life, first. A one-on-one series of conversations before going so public. Such as Jimmy Olsen…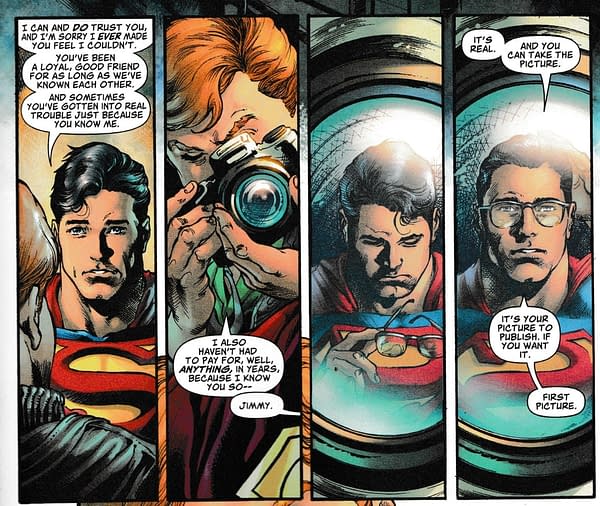 But the language Superman used when doing so also has resonance with those who choose to tell people that their sexuality or gender identity may be at odds with certain standard expectations or assumptions. Talking about the two identities and what was expected of him by family.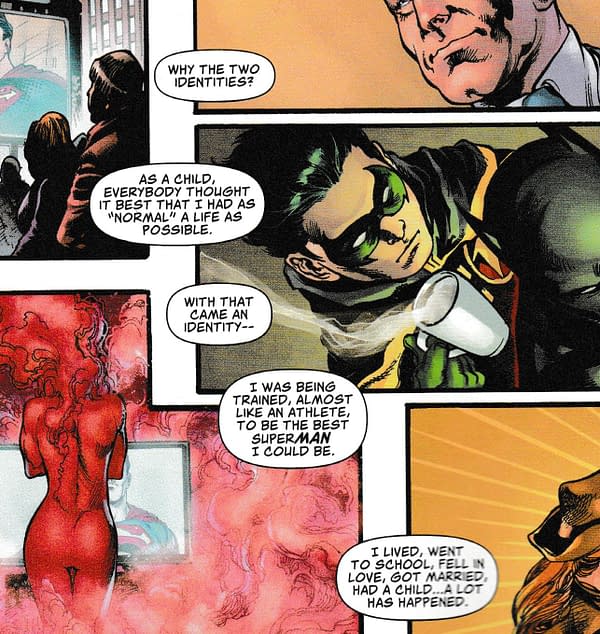 And how he has kept the secret for so long from so many, but now it is no longer as important to him.
But he is not letting it go. He will continue with his former identity as well as being Superman. Remaining a husband, father and journalist. He's… identity fluid?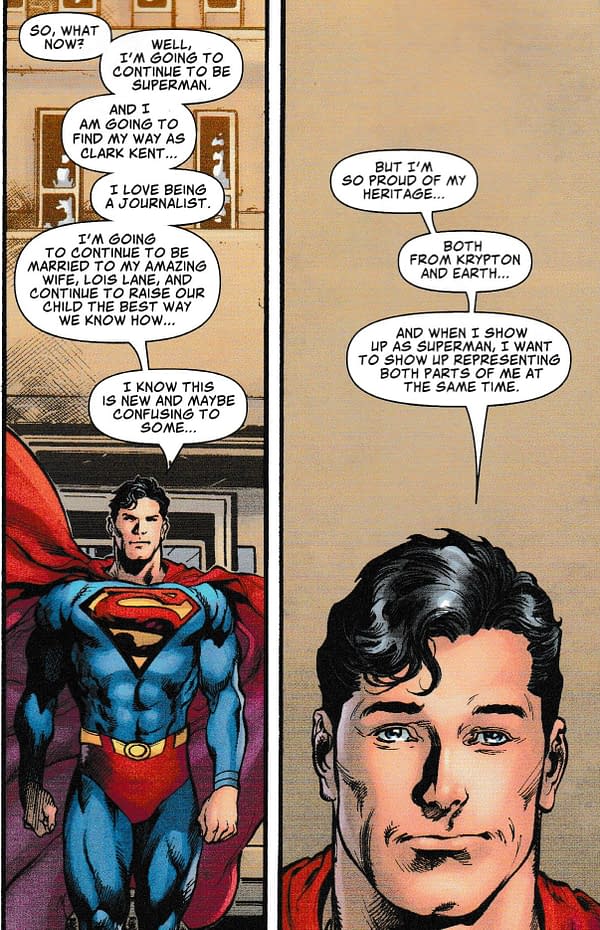 But will he still keep the glasses?
SUPERMAN #18
(W) Brian Michael Bendis (A/CA) Joe Prado, Ivan Reis
With Superman's family scattered across the galaxy, our hero must confront some of his greatest concerns about himself and his place in the galaxy. Legendary artist Ivan Reis joins writer Brian Michael Bendis as they introduce the biggest change in the Man of Steel's life ever!In Shops: Dec 11, 2019
SRP: $3.99
Superman #18 is published by DC Comics today in all good comic shops. I bought mine from Piranha Comics in Kingston-Upon-Thames. Piranha Comics is a small south London comic store chain with a small south-east store in Kingston-Upon Thames's market centre, which runs Magic The Gathering nights on Fridays, and a larger south-west store in Bromley, which also runs Magic nights and has an extensive back issue collection and an online store. If you are in the neighbourhood, check them out.