This coming weekend is crunch time at Casa Johnston. Potentially ahead of a house moving scenario, I am having to clear out. So, if you find yourself in South West London in need of a brew and fancying a nose round other people's stuff, come by. I am getting rid of LOTS of graphic novels, comics, books, toys. Thousands and thousands of them, Come by, see what you fancy, think of a fair price and then cut it by 75%. I need this stuff out of here.
Any dealers, or the kind of people with large vans who want a look round first, I should be around most of the week, but Saturday 29th and Sunday 30th are when everything will be out.
I've just sold this lot to someone for £200, they got in early. Shows I'm serious though. And that's quite a steal.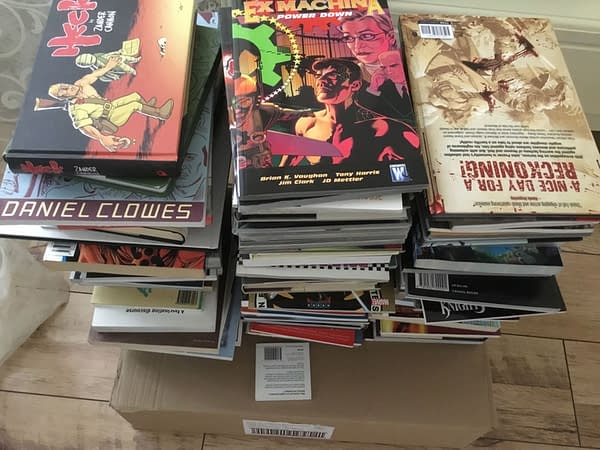 In fact right now I'm saying, anyone who turns up gets a free Loot Crate. While crates last, But I appear to have a lot of them.
Here's the Facebook event page, tag yourself in. I'm in Kingston Vale, just off the A3, buses from Kingston, Barnes and Putney and parking in the church car park opposite. Already it looks like it might be quite the London social event. You know, for comic book people.
I'll have the kettle on.
Enjoyed this article? Share it!