Posted in: Comics | Tagged: Comics, ec comics, entertainment, Frederick wertham, HRL, william gaines
---
Another Comic Book Cover Causes Outrage Across The Industry
EC Comics has released the cover to its upcoming comic book Crime Suspenstories #22 by Johnny Craig, which has already been causing outrage. The cover depicts a woman hideously decapitated in a horrendous fashion, seemingly by an axe, with lurid cover copy revelling in the sensational and grotesque aspects of the image as being in the "tradition" of the lax editorial standards of the publisher, at a time when such violent acts are at a record high. On Twitter, the most powerful public forum for enacting punishment, and which has recently elevated a reality TV star to the highest office in the land, Senator Estes Kefauver tweeted directly at EC Comics publisher William Gaines saying:
@williamgaines Here is your May issue. This seems to be a man with a bloody axe holding a woman's head up, which has been severed from her body. Do you think that's in good taste?
Gaines replies incensed him — and many other followers — even further:
@sen_esteskefauver Yes, sir, I do…for the cover of a horror comic. A cover in bad taste, for example, might be defined as holding the head a little higher so that blood could be seen dripping from it, and moving the body over a little further so that the neck of the body could be seen to be bloody.

@williamgaines You've got blood coming out of her mouth.

@sen_esteskefauver A little.
The matter-of-fact response, the lack of apology or any attempt by Gaines to recognise he had done anything wrong in publishing such violent scenes against a marginalised group, has let fellow comic book creators, working for EC Comics and elsewhere, to speak out against Craig's work in this specific case — as well as their disdain for Craig as an individual.
The comic book community has rallied round to defend the senator, pointing out a series of similar lurid comic book covers from EC Comics, often featuring women being murdered by men in hideous circumstances as a pattern of this kind of imitative behaviour amongst the young and emboldening of hate crimes.
While the Senator had no power to restrict Gaines' work, some are choosing to boycott of EC Comics until publisher Gaines is either dismissed or resigns. Others have suggested some voluntary code of conduct to keep such negative messages out of comics as whole, with the side benefit of putting EC Comics out of business.
---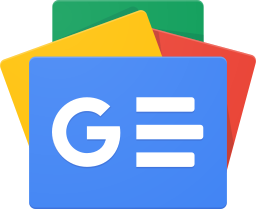 Stay up-to-date and support the site by following Bleeding Cool on Google News today!