Comic book retailers attending the Diamond Retail Summit in Las Vegas this weekend had a choice on Sunday. Did they stay to the end of the presentation? Or slip out early to catch the Game Of Thrones finale as the presentation began to go over. The other factor involved was that if retailers did leave early, they would lose the chance to pick up this retailer giveaway bag from publishers presenting at the show, which can often find a place in the aftermarket at premium prices.
So was it worth it?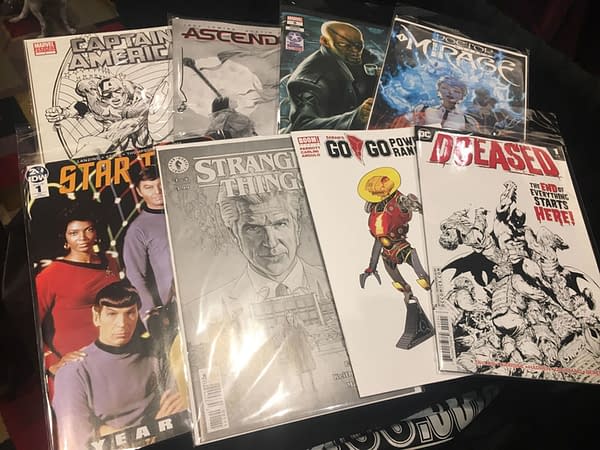 Canny sellers may be able to flip them from $100 to $150 in toto. But what price that, for avoiding spoilers on Twitter? And making your own spoilers instead? Quite the dilemma…
Enjoyed this article? Share it!