Comic Book Retailers! Put Diamond Assets On Your Website Or Facebook Page!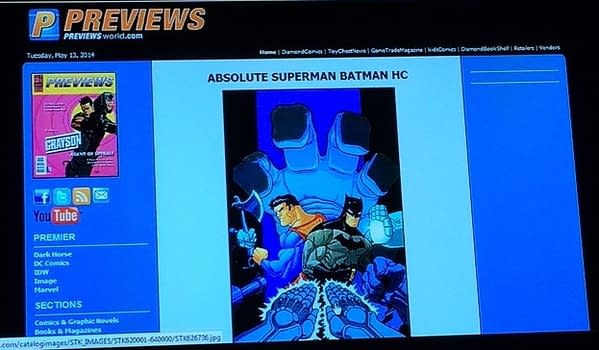 At the Diamond Retailer Summit in Las Vegas, Diamond Comic Distributors announced a new plug-in option from the Diamond retailer website, enabling retailers to automatically show New Releases, Comics and Non-Comics items of the month (adult items excluded) on their own website directly from Diamond.
Retailers can customize how to show the info and select the date they want to show them, and can even select what they are being invoiced only, so as to not to show items they aren't actually getting on that specific week.
It will also work with Facebook Apps, for retailers' Facebook pages.
The video goes live tomorrow and will launch on Wednesday…