Rod Lamberti of Rodman Comics writes weekly for Bleeding Cool. You can find previous columns here. This year's Diamond Summit in Vegas was quite interesting. The last time Diamond was in Vegas was in 2014. That is also the last time I was at a Diamond Summit.
EDC (Electric Daisy Carnival) Las Vegas was also going on during the weekend. Lots of interesting outfits. Felt like cosplaying without trying to be any certain characters.
I even got sprayed with an unknown liquid while walking down the strip. Someone was nice enough to spay me with a red substance. Walked into the Paris casino where people thought I was bleeding. No, that is not my blood. Was told to go clean up in the restroom instead of at their bar. Nothing like sink washing a shirt and hoping people wouldn't think I was a homeless person using the restroom. Surprisingly enough everyone acted like it was totally normal.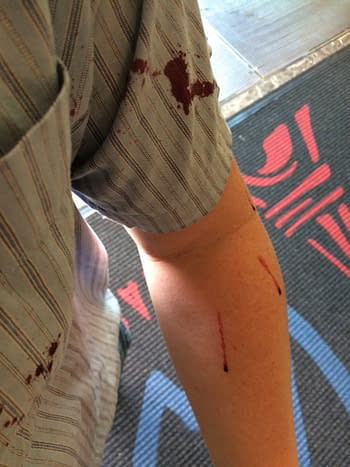 The 80's party Diamond had was a hit with me. As an 80's child I enjoyed it. Seeing the 80's video games and being able to play them made my day. My father's former business in the 80's was supplying video games to local businesses such as the game Space Invaders. Growing up we had a garage full of video games. This was before home gaming consoles became as big of a deal as they are now. Think classic Atari for home gaming. Being a kid with access to a garage full of video games was sweet.
I should have played the 80's trivia game they had going. As soon as I overheard just part of the question, I knew the answer. One question was the 800 number they had to determine the fate of a character. As soon as I heard 800 number, I knew it was the infamous number to call for people to determine if Jason Todd would live back in the day. I admit as a youngster, I found him annoying and called in to have him killed off. Sorry Jason Todd fans. I liked Batman better solo.
Sad fact my arm was sore from playing the video game Defender. My arm was never tired from playing video games as a kid.
Once and Future by writer Kieron Gillen and artist Dan Mora had a big presentation from Boom. They stated they have cut the number of comics they publish. Their goal is to have Once and Future be in the top twenty-five titles sold when it comes out. Once and Future will feature only one cover and it will be totally returnable. I think back in New York people over heard "WHAT?" from the Marvel Offices.
After every presentation there was no chance to ask questions which surprised me. In 2014 Diamond even took questions. Not so this time.
I was impressed at the speed Bleeding Cool was putting up info from the show. Gail Simone had a sharp presentation for Seven Days, her upcoming book from Lion Forge. As I was walking out of the room, I noticed Bleeding Cool already had an article about it posted.
Unlike in 2014 when we went to every booth in small groups, had a presentation and then were able to ask questions, this time it was an open walk around at the show.
Marvel did have a presentation. Basically, it was we are going to have a ton of Carnage material coming out. A video of Hickman talking about him working on the X titles. I sat there thinking another X-Men re-launch, sigh.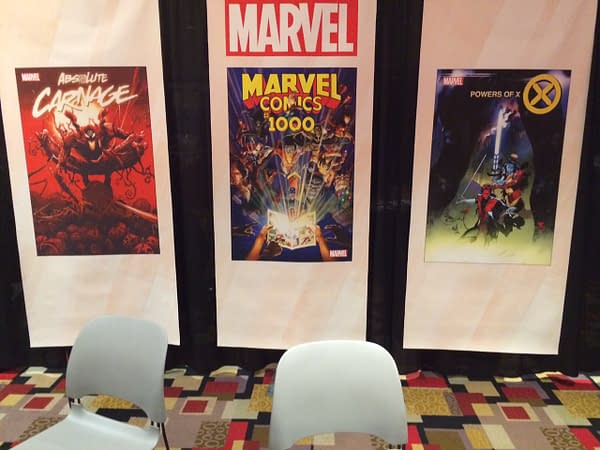 Marvel had an empty booth in the show room. No joke. I do not understand why they even bothered with a booth. By not being out there they are letting other publishers frame the discussion. Does one not think Boom's one cover full returnability talk was not a "Hey look, Marvel, we can sell comics without the gimmicks!"?
Did not see Zenescope at the show this time which surprised me.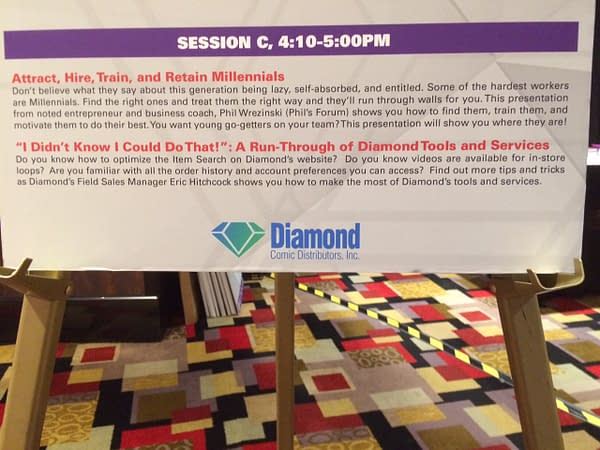 I was hoping to see more people I knew. Brad Owens owner of the Rock Shop in Georgia who I met at the 2014 Diamond Summit was unable to make it this time. He was the first retailer I actually had an in- depth talk with and we both found out we opened on the exact same day and year. What are the odds of that?
The owner of Las Vegas's Alternate Reality Comics, Ralph Mathieu, and I had already talked and he told me he was not going to be able to make it because he was going to EDC.
Five years later and no fellow retailers from the previous one I thought? I know there were just not people I knew.
Did meet a lot of follow comic store owners. People that had a lot of enthusiasm and energy and were fun to talk with.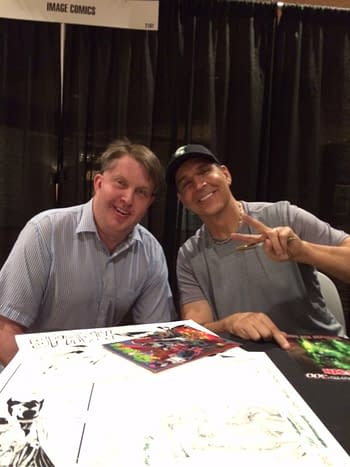 Todd McFarlane made it for the Summit. He surprised me with his energetic presentation for Spawn 300. He went all out. I know I am going to up my orders on it. I was unaware he was going to be signing comics the next day. Like a fool, I failed to bring anything for it. I did learn he brought an exclusive comic to sign and would sign one other comic. I thought this was beyond nice of him.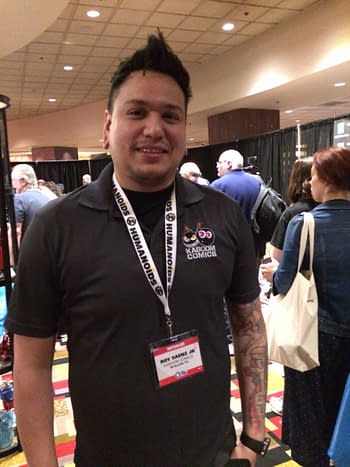 I was lucky enough to be behind Ramsey Ramirez, owner of Anime Boom in McAllen, Texas and Roy Saenz Jr of Kaboom Comics also in McAllen, Texas. Was great talking with them while waiting in line. Ramsey brought multiple Spawn comics because he did not know if Todd would be signing and if so, how many. I said I did not bring anything for him to sign so if he would like I could have one of his comics signed in my spot. Todd even was nice enough to do pictures with everyone. Afterwards I gave Ramsey the Spawn 8 he had me sign and he said "No, you keep it man." I was like no it is yours I should have brought something. He insisted I keep the signed copy of Spawn 8. Surprised the heck out of me. Super cool of him.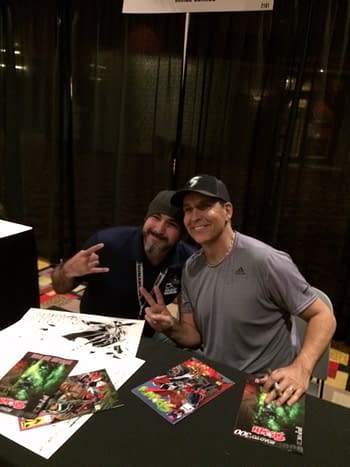 Mark Waid was on hand to sign his book Humanoids. He had a lot energy and a good presentation.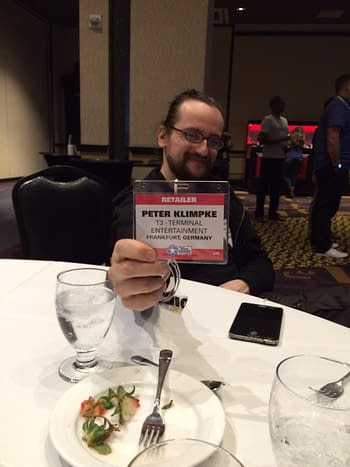 Sat for dinner with Peter Klimpke of T3-Terminal Entertainment clear from Frankfurt, Germany. Along with Diamond's very own Shawn Hammrick, VP of Operations. I was impressed with the Diamond employees' rapport. They seemed to be enjoying the Summit.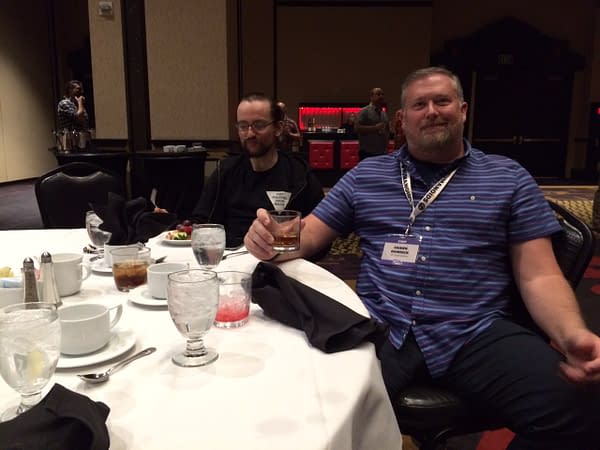 Eric Powell, creator of the Goon had a very funny and popular video at the Summit. It of course crashed. Though like almost anything it should be online and easy to find if one looks for it. Eric was also kind enough to bring comics and sign for people. Very funny and talented person.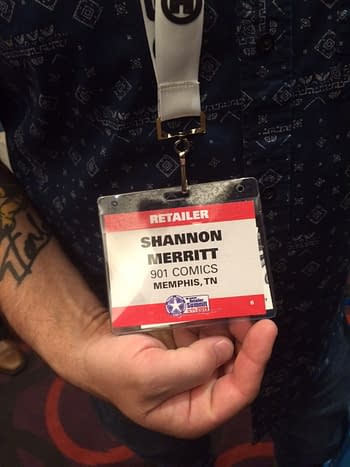 Met Shannon Merritt owner of 901 Comics in Memphis, Tennessee. This man had his arm signed by Stan Lee then had it tattooed. Picture included. A group of us joked about he needed to have his arm graded.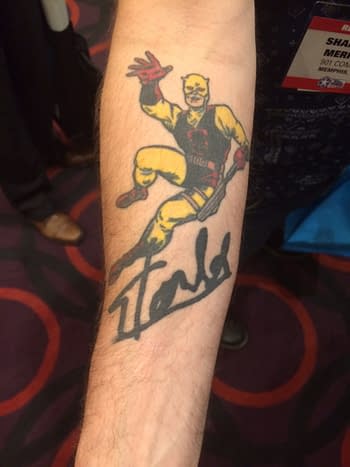 At the DC Comics booth my name and store was written down. I should have asked if that meant anything good for me (or bad!). They had prints of the upcoming Batman Damned and Superman Year. They were big and at the end we could take as many as we wanted. I only took two each worried they would be damaged when I mailed them back.
Former Marvel employee Bill Jemas was there for his new company AWA. I did not get to talk to him though did talk with AWA's marketing man, Colin Weldon. They have some big names attached to their upcoming comics. Could be very interesting.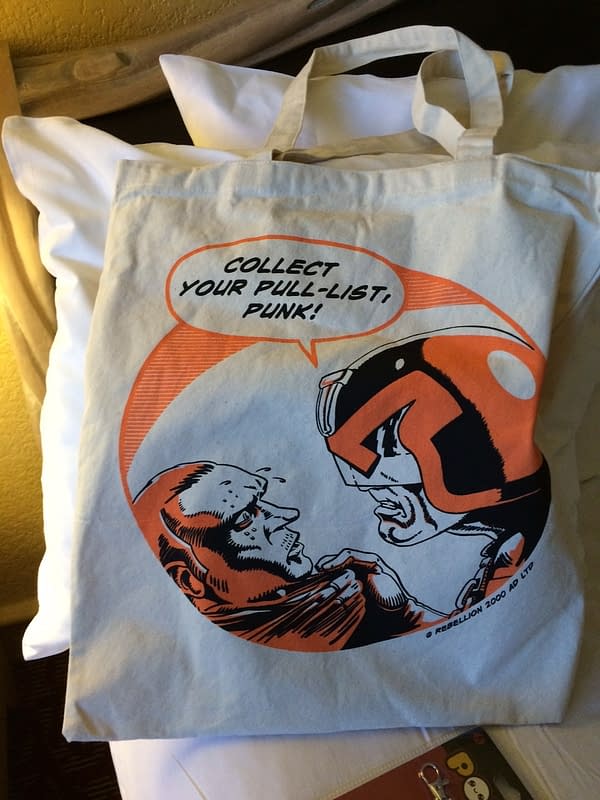 One of the vendors at a booth was nice enough to give me a box. I needed one because there were tons of freebies this time. I sweated bullets worried that the signed comics and statues would be beaten to heck when I mailed them back to Ankeny. I used my shirts and jeans as packaging material. They weren't damaged, even the prints only showed minor scuffs.
The presentations were all good. The only thing I will say is the publishers need to get that energy out to the potential readers. Having people tell me they are looking forward to reading something and putting pressure on me to order a book is ideal. Get readership hyped.
Over all I had a good time. Always plenty to do in Vegas. Diamond had a good show.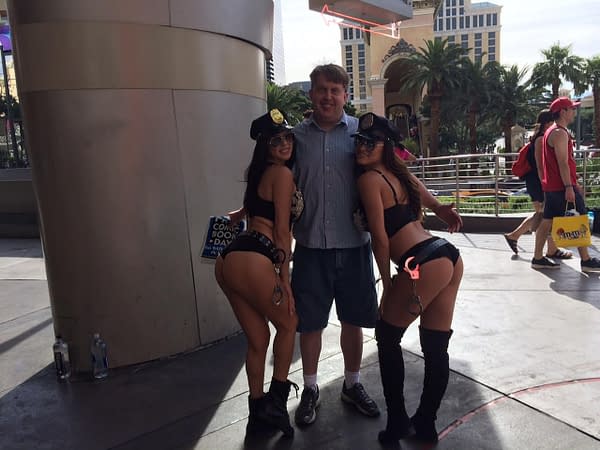 Enjoyed this article? Share it!