Comics Folk React to… That Dominic Cummings Press Statement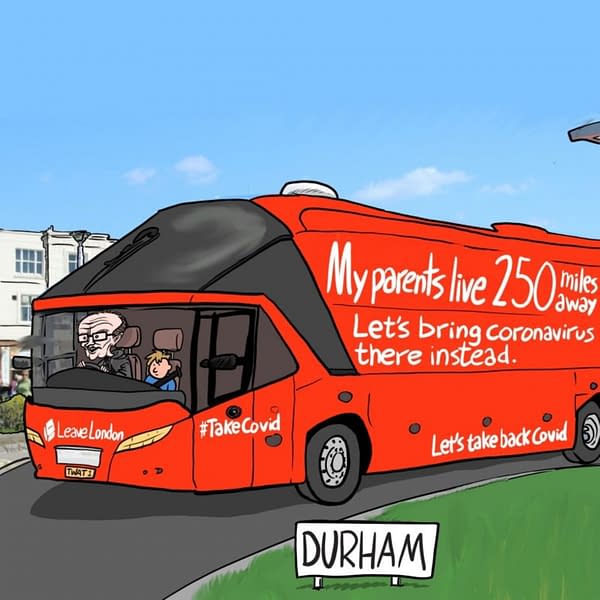 Until this month, for most people Dominic Cummings, if they knew the name, was the Brexit bloke who was played by Benedict Cumberbatch in that Channel 4/HBO show. Of late, as the right-hand man to Boris Johnson, Prime Minister of Great Britain and Northern Ireland, his notoriety has increased. Whether it was sitting on a committee meant to be made up of scientists advising the government about the pandemic, and questioned about his own advice given to government, this weekend saw it revealed that while his family were beginning to suffer symptoms of the coronavirus, he drove them all 250 miles from London to Durham to self-isolate on his aged parents' property, taking a trip to a beauty spot while there, and later driving back. On Sunday, Boris Johnson publicly defended Boris, but the explanation didn't take. My cartoon for Guido Fawkes this morning (below) appears to have gone rather viral.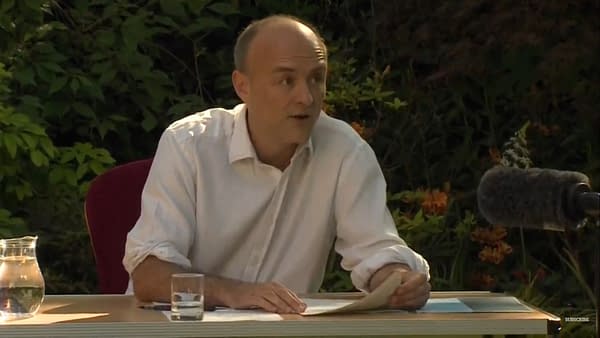 Today, for the first time, Dominic Cummings made a statement defending his actions and taking questions from the press. It's not going that well. Here's what a few comic book and comics-adjacent folk are saying right now.
We'll keep on keeping on… you can watch for yourself and make your own statement as well if you want.