Conan the Barbarian #9 hits stores from Marvel Comics on Wednesday, continuing the long and drawn out death of Conan storyline that rivals even Wolverine's, from the creative team of Jason Aaron and Mahmud Asrar. We've got a preview below…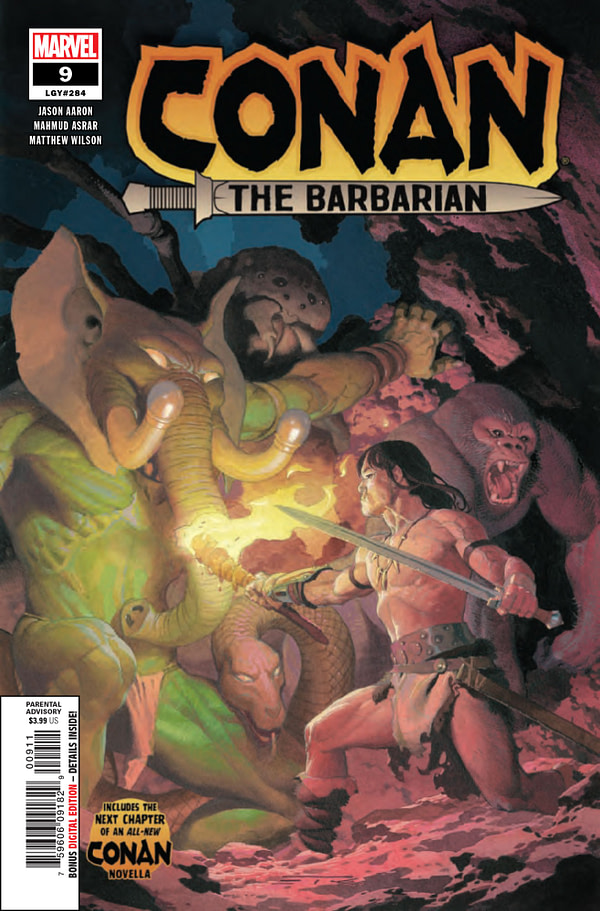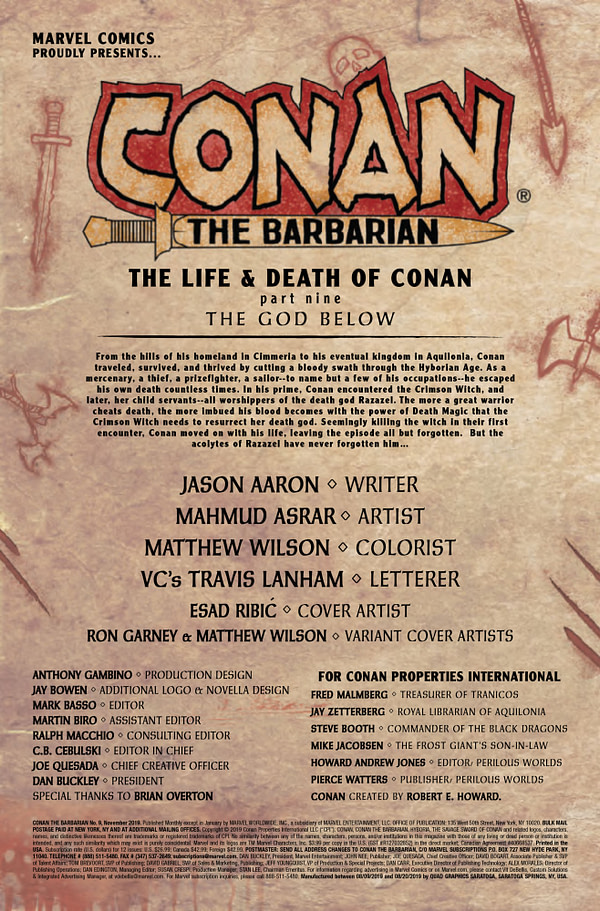 In which we find the titular barbarian wondering through a cave of monsters…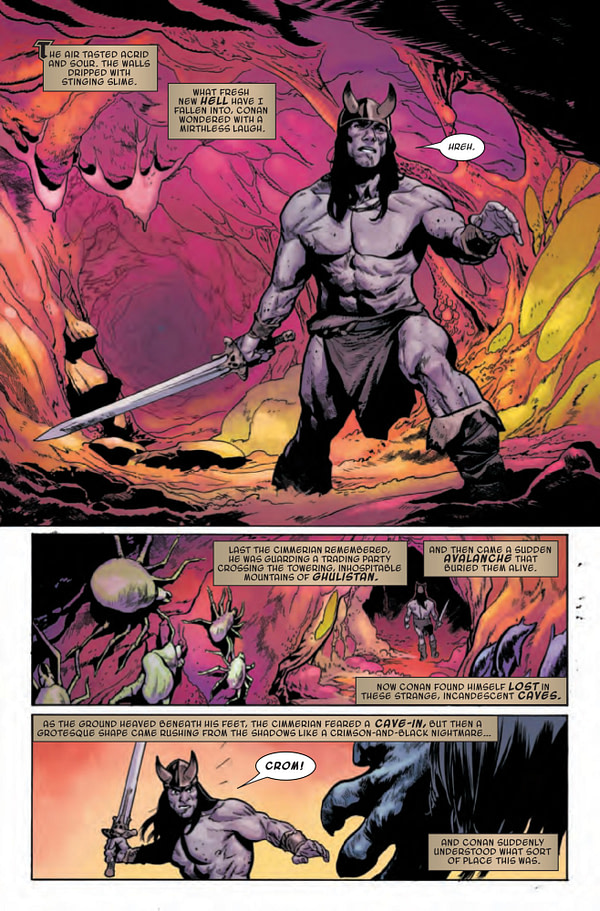 …and finding himself face to face with one particular monster he's killed before, back from the dead! Welcome to modern Marvel Comics, Conan… hope you survive the experience (though if you don't, you'll come back anyway).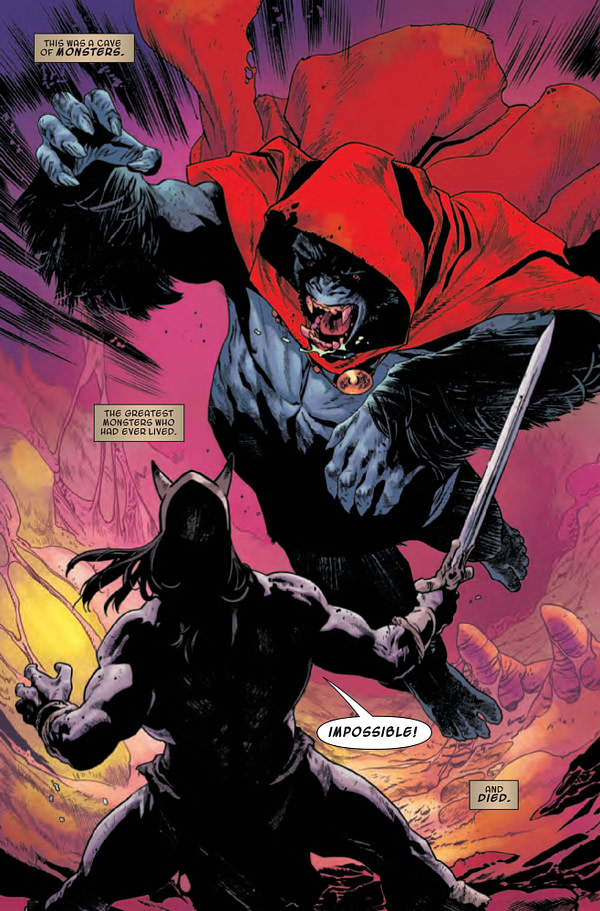 In any case, there's a rampaging monkey man to deal with…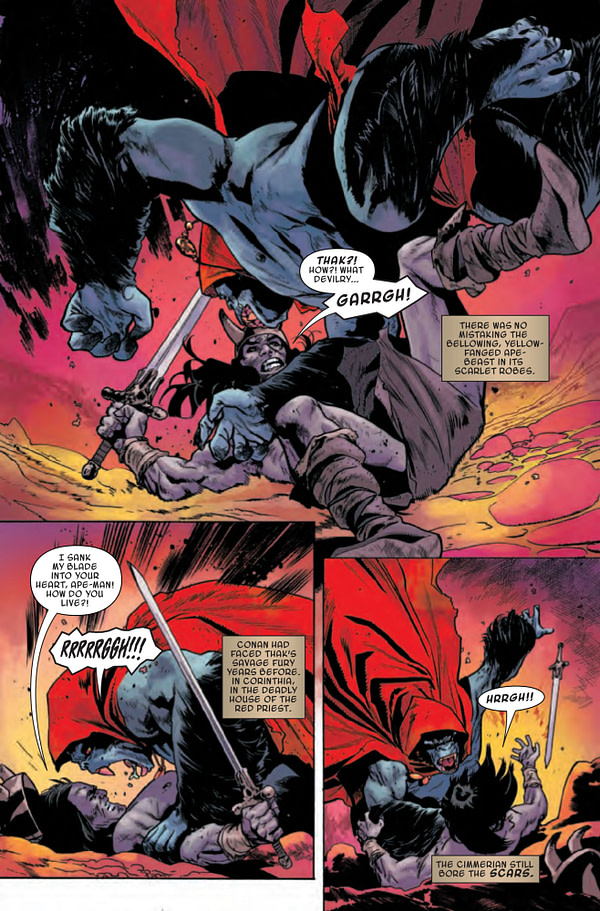 …and Conan knows exactly how: by… eating him?!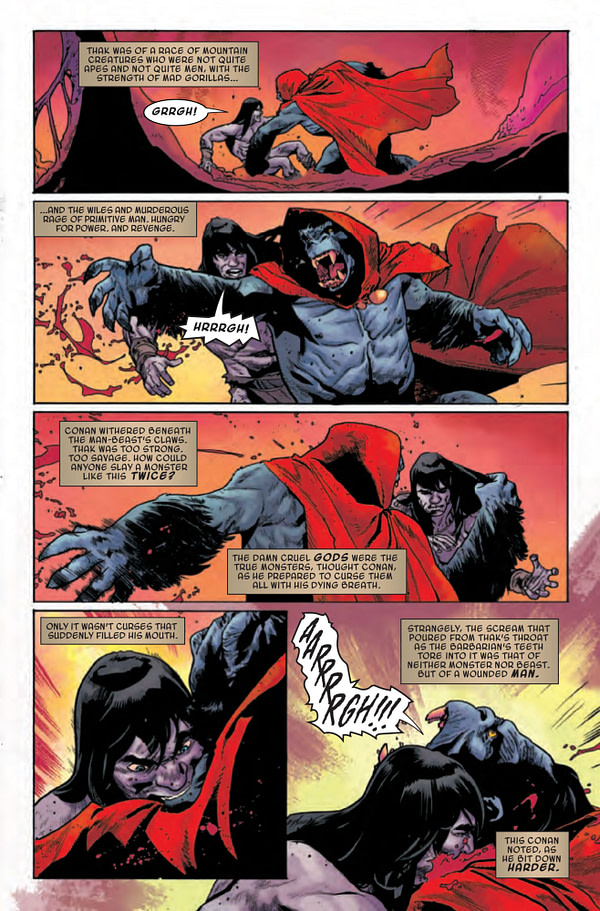 Yum! Conan the Barbarian #9 is in stores on Wednesday.
CONAN THE BARBARIAN #9
JUL191058
(W) Jason Aaron (A) Mahmud A. Asrar (CA) Esad Ribic
THE BEASTS OF CONAN'S PAST REAR THEIR FEARSOME HEADS!
• Gigantic spiders, man-apes, human-faced serpents, godlike aliens…CONAN has faced them all and lived to tell the tale!
• But as these creatures from the past return, do they presage a doom yet to come – one Conan is powerless to stop?
• Don't miss this surprising turn on the march to the climax of the epic "LIFE AND DEATH OF CONAN"!
• PLUS: The next chapter in the all-new novella "BLACK STARLIGHT"!
Parental Advisory
In Shops: Sep 04, 2019
SRP: $3.99