Court Dates Set For DC Comics Vs Netflix's Super Monsters Over Super Pets
Bleeding Cool reported in July that DC Comics were opposing the Super-Pets trademark registered by Super Monsters Animation of Connecticut, producers of the Super Monsters cartoon that runs on Netflix. The series is about a group of preschool kids, whose parents are the world's most famous monsters, trying to master their special powers while preparing for kindergarten.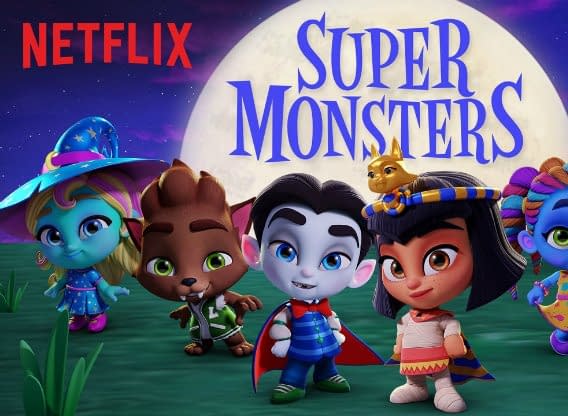 And it seems Super Monsters Animation saw Super Pets as a potential extension of that franchise, applying to register "Super Pets" for "entertainment services comprising continuing television shows and movies in the field of animated cartoons, and animation production services".
After this was published for opposition on June 10th, quick as a flash (in legal terms), DC Comics registered "Super-Pets" (note the hyphen) on July 25th for "Children's books" – it refers to their Legion of Super-Pets property, which occasionally comes and goes, but includes a line of currently published kids books.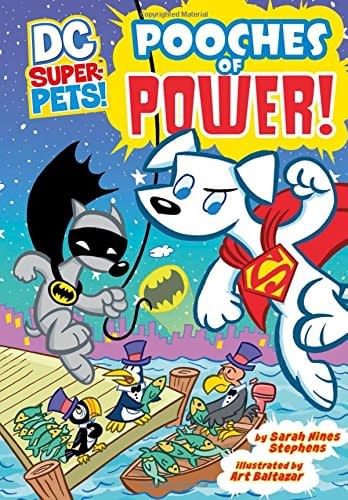 But in early August, Collider reported that DC Comics had a Super-Pets movie in development written by Jared Stern. Which may have given that trademark registration a little more urgency.
Well, Super Monsters Animation has not backed down. The US government has suspended DC Comics application for the trademark, and they have applied for a new Super-Pets trademark for 'Electronic downloadable publications, namely, children's books'. And court dates have been set to argue the case. Unless an agreement can be arranged beforehand – or someone blinks.
Time to Answer 12/17/2018
Deadline for Discovery Conference 1/16/2019
Discovery Opens 1/16/2019
Initial Disclosures Due 2/15/2019
Expert Disclosures Due 6/15/2019
Discovery Closes 7/15/2019
Plaintiff's Pretrial Disclosures Due 8/29/2019
Plaintiff's 30-day Trial Period Ends 10/13/2019
Defendant's Pretrial Disclosures Due 10/28/2019
Defendant's 30-day Trial Period Ends 12/12/2019
Plaintiff's Rebuttal Disclosures Due 12/27/2019
Plaintiff's 15-day Rebuttal Period Ends 1/26/2020
Plaintiff's Opening Brief Due 3/26/2020
Defendant's Brief Due 4/25/2020
Plaintiff's Reply Brief Due 5/10/2020
Request for Oral Hearing (option) Due 5/20/2020