Boom! has these variant covers for Baltimore Comic Con ($10 each, booth #2001, dum dum dum dum dum dum dum dum…) Big Trouble in Little China #1 illustrated by Frank Cho George Pérez's Sirens #1 illustrated by George Pérez (in advance of store sale of the regular cover)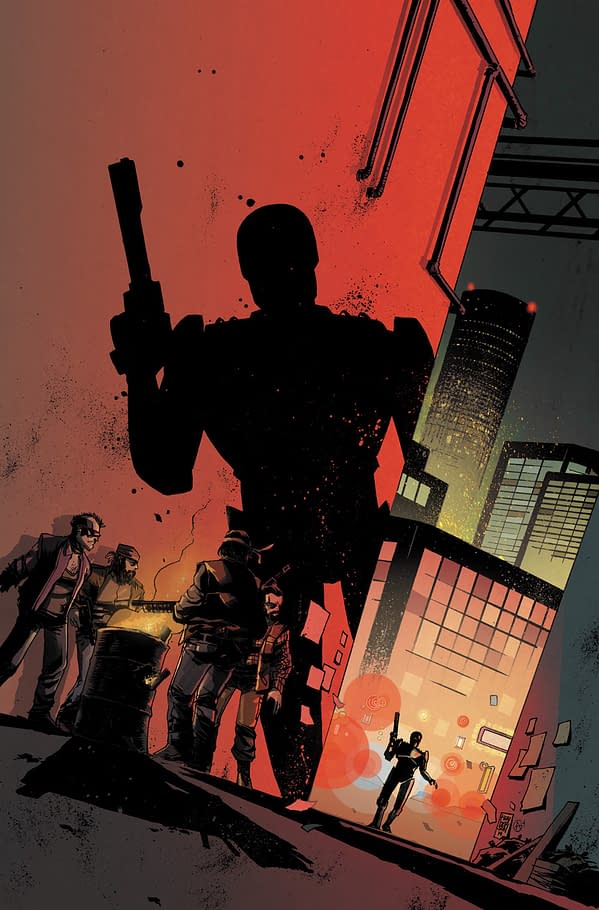 RoboCop #1 illustrated by Mike Henderson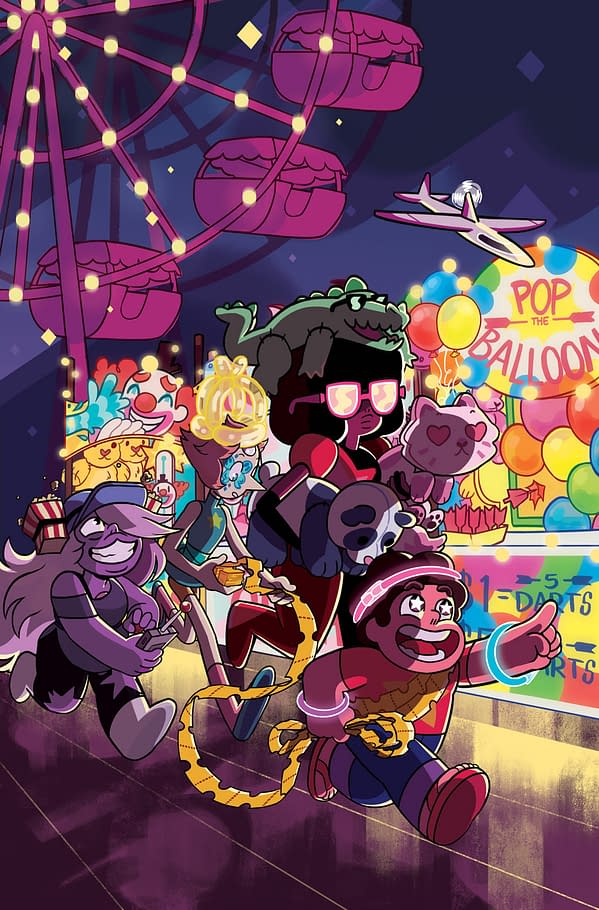 Steven Universe #1 illustrated by Amber Rogers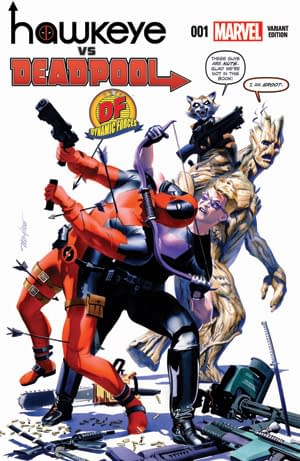 That's the Dynamic Forces variant for Hawkeye Vs. Deadpool #1 with Groot And Rocket Raccoon.
We've also got some credits for a few other themed variants coming from Marvel.
Deadpool 75th Anniversary Variants
All New Ghost Rider #8 by Michael Del Mundo.
Amazing Spider-Man #7 by Michael Golden.
Avengers #36 by Kevin Nowlan.
Stomp Out Bullying Variants
Avengers #36 by Sean Chen.
Rocket & Groot Variants
Hulk #8 by Tom Fowler.
Superior Iron Man #1 by Tom Fowler.
Inversion Variants
Avengers & X-Men Axis #1 by Gabriele DellOtto.
Also Francesco Francavilla drawing a variant for Empire Of The Dead Act Two #1
The Amanda Conner variant of Miracleman #11 will now be the Pascal Campion variant…
Amazing Spider-Man #10 will have a previously unsolicited Marvel Animation Spider-Verse variant, available 1 in 10…
And direct market retailers will get one free copy of the Daredevil #8 Custom SK Energy variant, to do with as they please…. whatever that is.
Enjoyed this article? Share it!