Cullen Bunn Starts His Own Horror Imprint, Outer Shadows
Outer Shadows is a new horror imprint from Cullen Bunn, featuring comics, novels, novellas, games and more, beginning publishing this year.
---
Cullen Bunn is one of the most published comic book writers of new work today, with a dozen publishers issuing new work of his, including AWA, Source Point Press and Vault Comics in the latest March solicitations, as well as books from Aftershock, CEX, Valiant, Dark Horse, Oni, Titan, Boom, IDW, Image Comics and more of late. And even though Marvel Comics is "no longer in the Cullen Bunn business", he is responsible for writing one of Marvel's perennial bestsellers Deadpool Vs The Marvel Universe.
Now it appears that Cullen Bunn is taking matters into his own hands. Outer Shadows is a new horror imprint and publishing initiative by Cullen Bunn from Outland Entertainment and will feature work created and curated by Bunn including novels, novellas, short story collections, comics, games, and more.
"Over the years, I've come to be associated with horror in comics, but I love the genre in all its many forms. Early on in my career as a creator, I founded a small press publishing house and edited a horror zine. Horror writers and horror fans are some of the most kind, welcoming, and inspiring people I've ever met. Those were very exciting and creative days for me, and I wanted to rekindle those feelings."
"Although Outland dabbles in horror with comics like Night of the Vegan and Santa vs. Zombies, we've really been lacking an expert voice in that genre. Not only does Cullen bring his vast experience in horror to the table, but he's incredibly fun to work with! We can't wait to see what he brings us" says Alana Joli Abbott, Outland's Editor in Chief.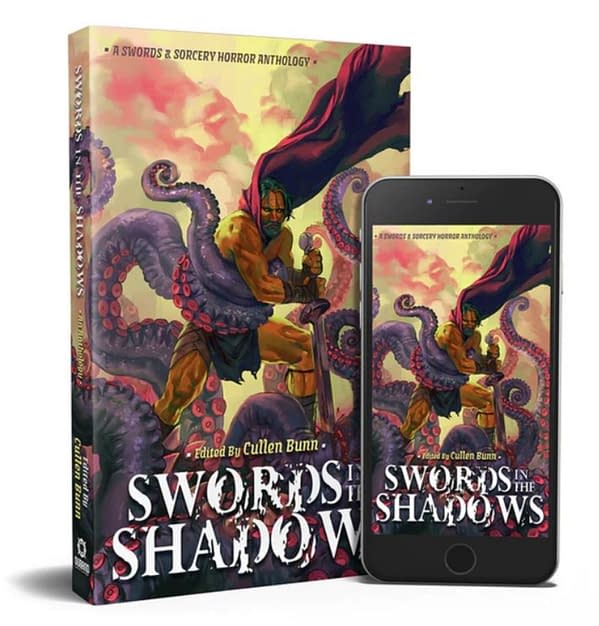 Swords in the Shadows is an anthology of sword and sorcery tales with horror themes edited by Bunn and including creators Joe R. Lansdale, Brian Keene, Mary SanGiovanni, Stephen Graham Jones, Hailee Piper, and Jonathan Janz. "For our first publication I wanted to showcase the broad scope of what a horror tale can be. Sword and sorcery has always been near and dear to me, and some of my favorite stories in the genre feature significant horror elements. I wanted to bring that to the forefront. So, this is an S&S&H anthology—sword and sorcery and horror. It's a book that I think will have significant crossover appeal."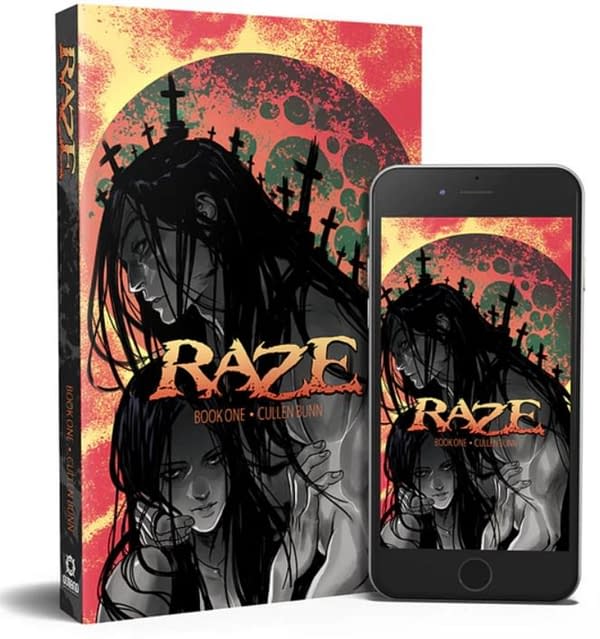 Raze: Mother, Maiden, Crone, a horror/fantasy novella by Bunn will be released alongside Swords in the Shadows.
I'll Kill You Last, an anthology of horror tales set in the world of 80s action movie edited by Bunn will follow, as well as a reissue of Bunn's middle-grade horror novel Crooked Hills and a new sequel.
A complete collection of Bunn's short fiction and a book collecting stories from Whispers from the Shattered Forum, the small press magazine Bunn edited more than twenty years ago.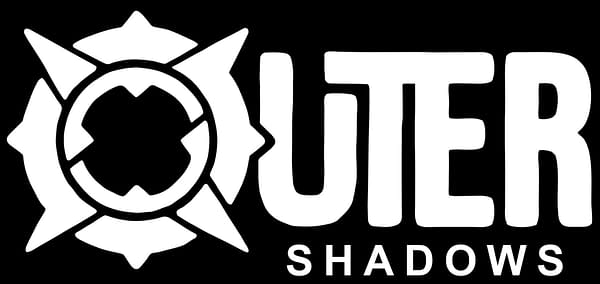 The Whispers from the Outer Shadows newsletter will feature news and updates about the imprint, thoughts on the horror genre, and new horror fiction in every monthly issue.