Andy Stanleigh writes:
It wasn't my intention to make AH (Alternate History) Comics a publishing house devoted to culturally-based projects and community engagement. I mean, the company is (selfishly) named after the first book I ever illustrated Titan: An Alternate History. That 96-page graphic novel is about a character who attempts to take over the world in various time periods, using reincarnation as his MO. And it's violent. And entirely fictional.
Certainly, the real world is full of world-conquering wannabes — some more violent than others. Jewish history is no stranger to violence, whether we've been enslaved by pyramid builders, hunted by ancient Romans, or gassed and exterminated in (what we can only hope was) the last Great War.
SCI: The Jewish Comics Anthology Volume 2 features none of that.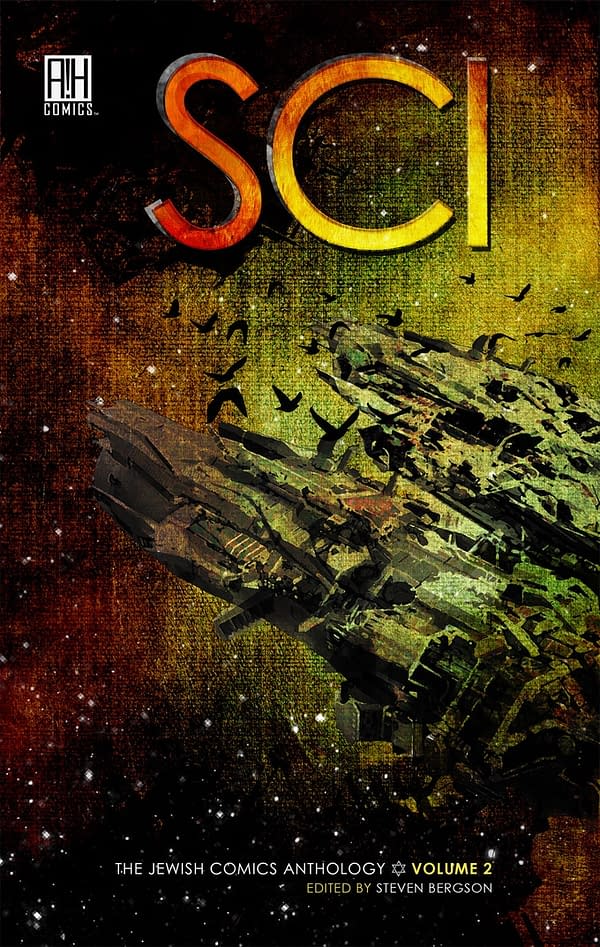 SCI, like our other projects, is a celebration of storytelling. The challenge that I gave to Steven Bergson — a comics historian and expert in the representation of Jews in comics, who is our fearless editor on this volume — was to collect stories of intrigue, action, humour, romance, drama and suspense. He dug deep into Hebrew culture and came up with 18 tales from ancient history that the award-winning AH Comics is adapting into short, comic book/graphic novel interpretations with a sci-fi twist.
Each of the 18 stories in this book will be exciting visions of the future, based on ages-old myths and legends. 18 is a significant number, as it is represented by the Hebrew character "chai", which means "life".
SCI: The Jewish Comics Anthology Volume 2 is an exploration of a people, a culture, that has existed for almost 6,000 years. The stories focus on some of the most interesting vignettes from communities of that time, rocketing them into a time left unexplored. Some of the tales as well present anecdotes and themes that might seem familiar to us all, but set in a time and place unlike anything you've seen before.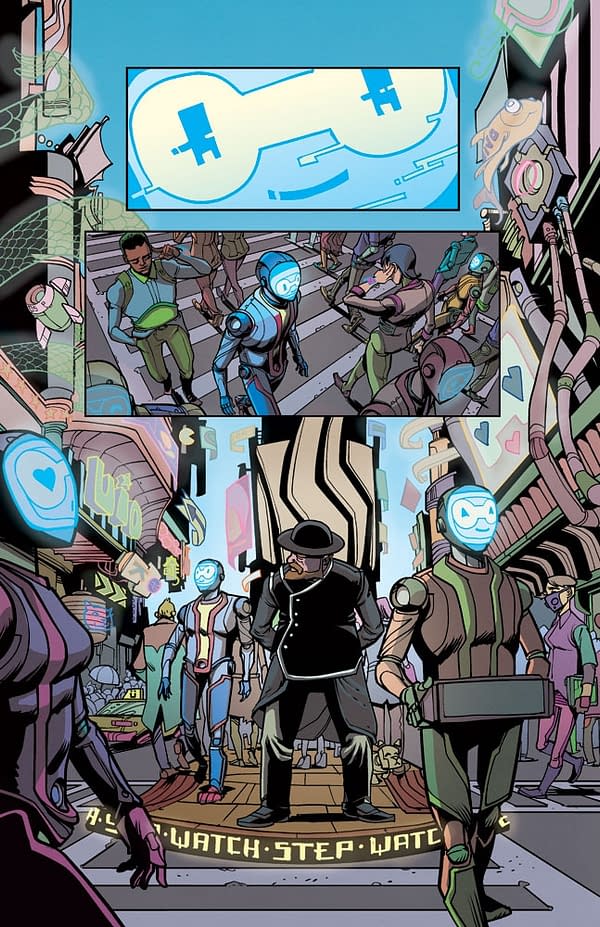 Like Indigenous culture (which we've been truly honoured to be bringing you the MOONSHOT The Indigenous Comics Collection volume of books), Hebrew culture is also one of community. AH Comics is honoured once again to be able to share these stories with you, the reader, and people from all places and of any age.
And once again, AH Comics is bringing in some top talent to tackle this project and make what is sure to be one of the most gorgeous books you've ever seen. Bill Sienkiewicz? Check. David Mack? Check. Ty Templeton? Check. Adam Gorham? You bet. Rachel Pollack, Joe Infurnari, Weshoyot Alvitre, Neil Kleid, Jake Allen, Clifford Meth, Michael Netzer, Liat Shalom, Katherine Piro, Keith Grachow, to name just a few, and one of the most important creators in comic book history — Trina Robbins, who was the very first female comic book artist to draw Wonder Woman, is creating a new story for the anthology.
SCI: The Jewish Comics Anthology Volume 2 will be published in the Spring/Summer next year, and you can be a part of the community that helps bring it to life. Currently AH Comics is hosting another big Kickstarter campaign, so visit the page now for a quick synopsis and help get behind the award-winning authors and artists already on board:
I grew up in a city in the '80s with an extremely small Jewish community. There were two temples, one of which was fire-bombed by neo-nazis several times in a row. The other temple was, strategically, housed in a building owned by a catholic church so you would not know from looking at it it was a synagogue.
I remember being in the congregation for a good friend's Bar Mitzvah ceremony, sitting next to a wall of burned windows and seats, as that section had been lit up just days earlier. Was there fear? Certainly. The fire-bombing had occurred in the light of day. It could happen again at any moment, even while I was sitting right there with my friends and family.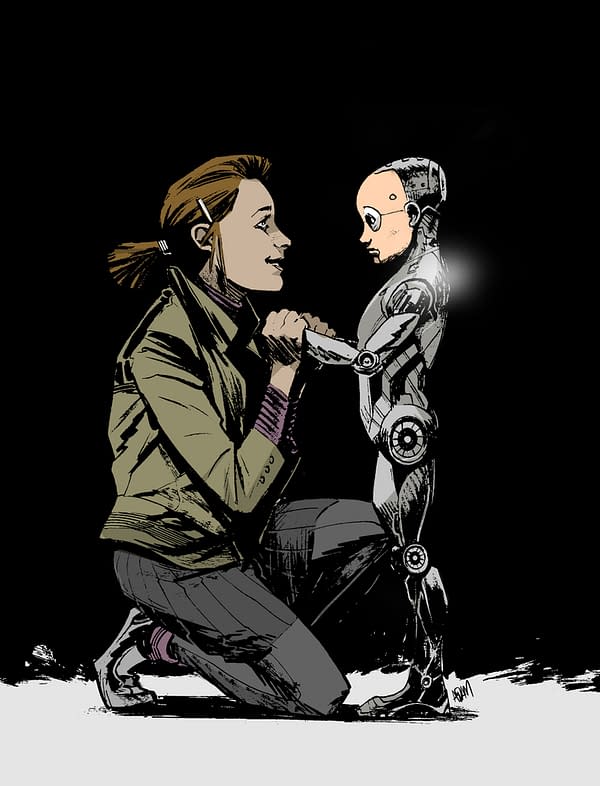 Stories and unfortunate events like that are prevalent in every Jewish community around the world, and even more unfortunate — they seem to always have been. This is exactly why AH Comics at this time wants to present an exciting collection of stories that are a celebration of an ancient culture. There is no fear in SCI. Just passion, creativity, strength and community.
As an author and artist myself, it is a dream to be working with of the biggest names in comic book history on this project. I cannot wait to share this anthology with you!
Again, head on over the current Kickstarter for more incredible art and stories found within SCI, and to see this project come to life!
Enjoyed this article? Share it!