Welcome to the pretty-much-mostly-daily Lying In The Gutters. A run around the day before and the day ahead. You can sign up to receive it as an e-mail here.
The 10 most-read stories yesterday
Happening today…
New Comics Day
Midnight Vista Launch Party with Clara Meath, Rainbow Comics, Cards and Collectibles, Sioux Falls, South Dakota, 10am-2pm.
Sean Forney signing exclusive variant cover of Vampirella/Red Sonja #1 at Flying Monkey Comics, Delaware, Ohio
David Pepose signs Going to the Chapel #1 at Hi De Ho Comics, 10am– 2pm.
Ezra Claytan Daniels & Ben Passmore sign BTTM FDRS at Nuclear Comics, Laguna Hills, California, 7-9pm.
Signing for Pretty Violent, Triage, and EiGW at Black Cat Comics, with Jason Young, Phillip Sevy and Taylor Hoffman, Salt Lake City, Utah, 4-7pm.
Baaaad Muthaz Book Launch, Fantom Comics, Washington, District of Columbia 7-9pm.
Harley Quinn Poison Ivy #1 release signing with Jody Houser, Collector's Paradise – NoHo, Los Angeles, California 5-7pm
Everything #1 signing with Christopher Cantwell, Collector's Paradise – Pasadena, California 5-7pm
Lifeformed: Hearts and Minds Release Party, Bridge City Comics, Portland, Oregon, 6-8pm.
Marin Comics Fest presents Ian Lendler, San Rafael Public Library, San Rafael, California, 4-5pm.
And birthday greetings to…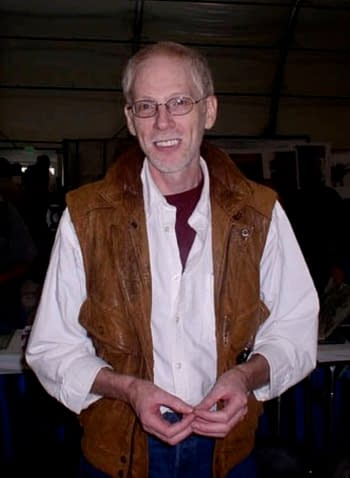 Paul Smith, co-creator of Leave It To Chance, X-Men artist.
Ken Lopez, letterer and former Lettering Art Director for DC Comics
Rosemary McCormick-Lowy, former Marvel editor.
Scott Shaw!, cartoonist, co-creator of Captain Carrot and His Amazing Zoo Crew.
Karl Bollers, Valiant Senior Editor
Subscribe to our LitG Daily Mailing List
Enjoyed this article? Share it!