Daimon Hellstrom Joins Marvel's Mysterious New Series Teasers
Marvel is teasing a big reveal for next week, with a series of teaser images all featuring the phrase "No Compromise. No Surrender." Thus far, we've seen teasers featuring Blade, Spectrum, Wiccan, Angela, and now, the latest, Daimon Hellstrom.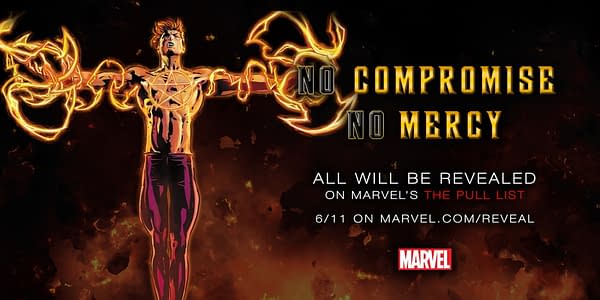 Each character added brings us closer to figuring out what Marvel is planning, but it's still not entirely clear. We know that, based on comments made by Marvel Editor Wil Moss, Angela will play a central role in a new series spinning out of War of the Realms, so that appears to be this series. We have the "No compromise. No Mercy." tagline, which is reminiscent of the 10-part weekly Avengers: No Surrender and Avengers: No Road Home. But with the addition of Angela and Hellstrom, the roster is feeling less Avengers-y… though one wouldn't have considered Conan the Barbarian an Avenger prior to No Road Home either.
Another thing these teasers have in common is a darker tone, even making characters like Wiccan and Spectrum look grim and gritty. You can really feel the angst there. It's almost like the Snyder Cut of Avengers. There's also a strong connection to the darker side of Marvel's magic universe in all of this.
All will be revealed, as the teasers say, on Tuesday. Can we figure it out before then? Post your guesses below.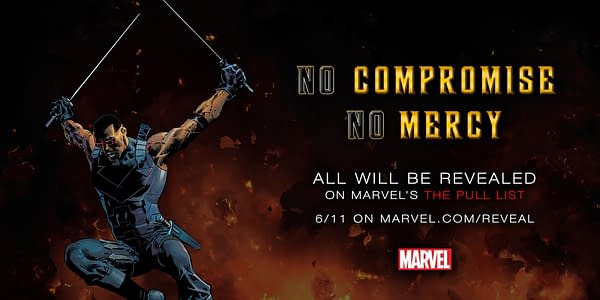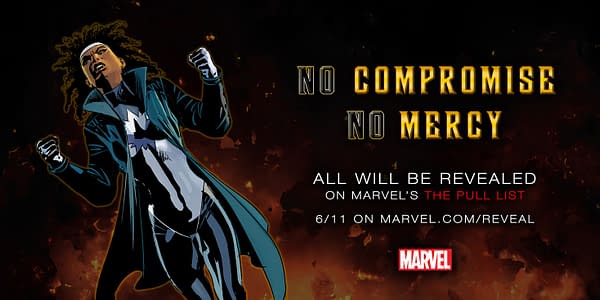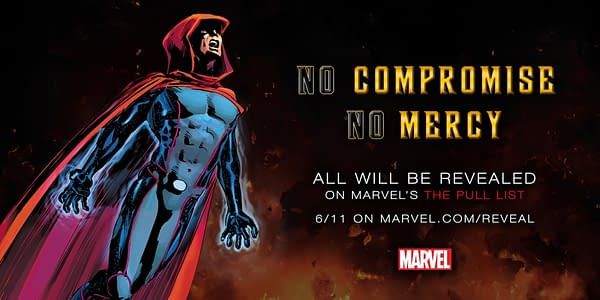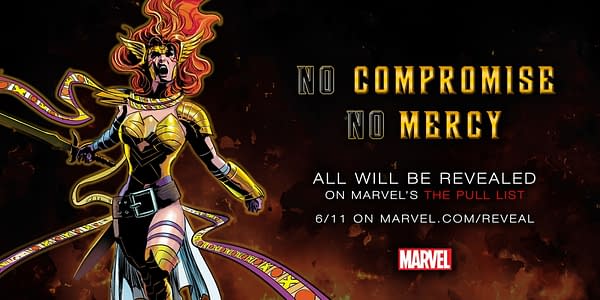 ---
---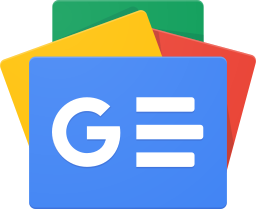 Stay up-to-date and support the site by following Bleeding Cool on Google News today!