Posted in: Comics | Tagged: Evermind, kickstarter, Saniel Wu, Sean Chu
---
Daniel Wu & Sean Chen Create A New Comic Together, Evermind
Daniel Wu and Sean Chen are creating a new comic book, Evermind, from 247 Comics and launched on Kickstarter to immediate success.
---
Daniel Wu is a Hong Kong actor, director, producer, and racing driver, and has starred in the AMC martial arts drama series Into the Badlands and the Disney+ wuxia action comedy American Born Chinese. Sean Chen is a comic book artist discovered by Barry Windsor-Smith who began his career at Valiant Comics on X-O Manowar, as well as Bloodshot, Harbinger, and Rai and the Future Force. He moved to Marvel for Iron Man, Wolverine, Elektra, X-Men and Nova.
Together, they fight crime. No, wait. Together they are creating a new comic book, Evermind, from 247 Comics and launched on Kickstarter with a launch event hosted by Mickey Finn, which saw Wesley Snipes pop by.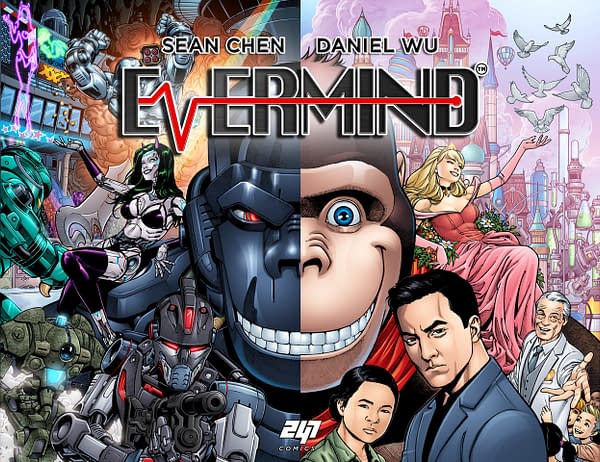 Evermind tells the story of overlooked innovator Lucas Zhang (whose likeness was inspired by Wu himself) who has worked his entire life to push humanity beyond the bounds of physical limitations with his incredible developments in neurolink technology, but his quest for success has come at a cost. Now in a desperate attempt to save his own humanity—and the life of his only child—Zhang unleashes a powerful new technology that is too dangerous to be trusted. Now Zhang is selling out and cashing in, and his patented masterworks are serving only two purposes—destruction and desire.

A science fiction graphic novel set in the near future follows renowned scientist Lucas Zhang, who develops breakthrough technology to control robots through the human mind. His invention becomes the tech stack that drives everything from theme park mascots to military mechs, but those two worlds are about to collide.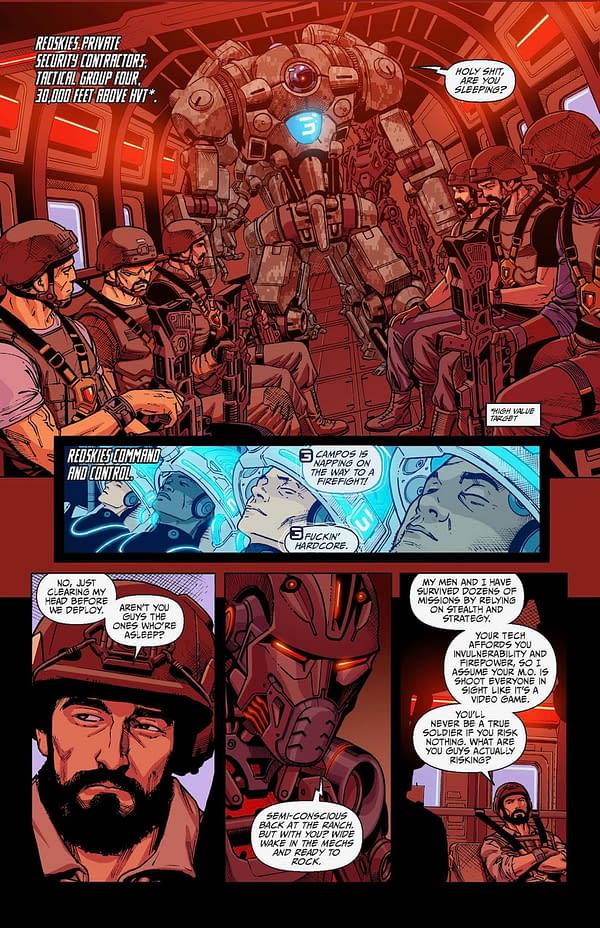 New stretch goals include CGC-witnessed signatures from Wu and Chen, with those who backed the Ultimate VIP Signature Deluxe Boxed Set getting CGC-graded signed copies of Evermind #1 Standard Edition and Artist Editions as a bonus. The first 200 backers will also receive a character turnaround pria by artists E.J. Su and Walter Gatus. And they now have 200m backers. Indeed, they have raised $23,833 from 200 backers with 21 days to go.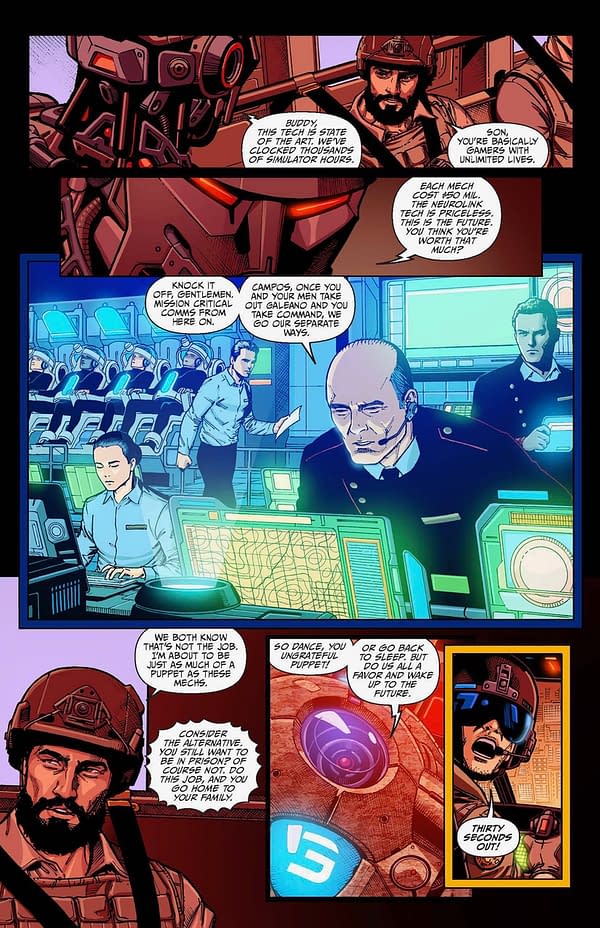 Daniel Wu says "I've always had a passion for Sci-Fi, from my roles in Into the Badlands to Westworld and films like Europa Report. Now, launching my first comic and being part of this exciting new IP with Sean Chen and 247 Comics is a dream come true. I see limitless potential in this franchise, and I'm thrilled to make a mark in global media creating original content with a world class team."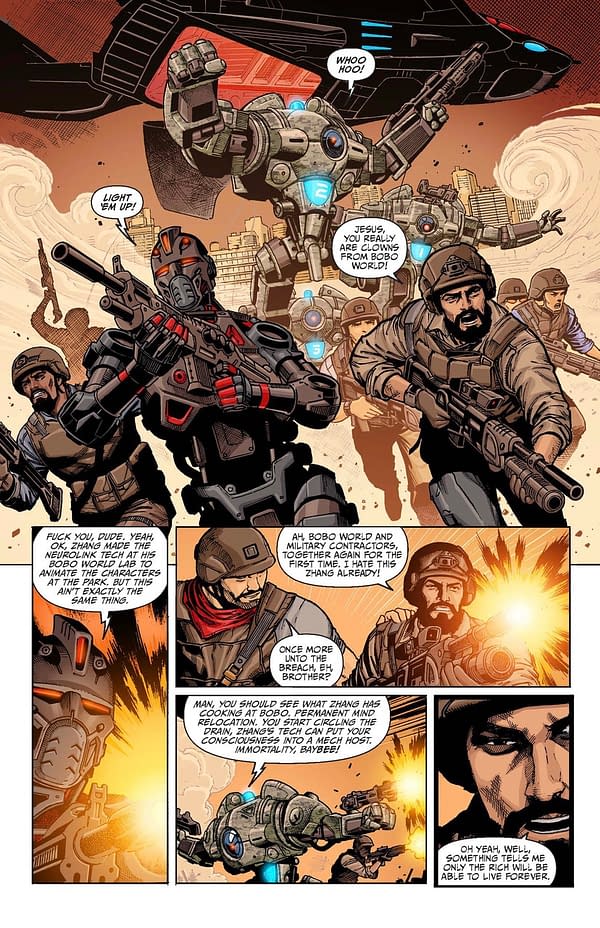 Sean Chen adds "At its heart, Evermind is about two people—a scientist father and his teenage daughter—who are driven apart by contrasting ideology and then forced together by incredible circumstances. I was really inspired by the story of Steve Jobs and his troubled relationship with his daughter, which was complicated and nuanced, and goes so much deeper than, 'You were never there!' This relationship is the story engine that plays out against a series of events where you wonder if the gulf between them will ever be closed and what will be the fate of the father's soul."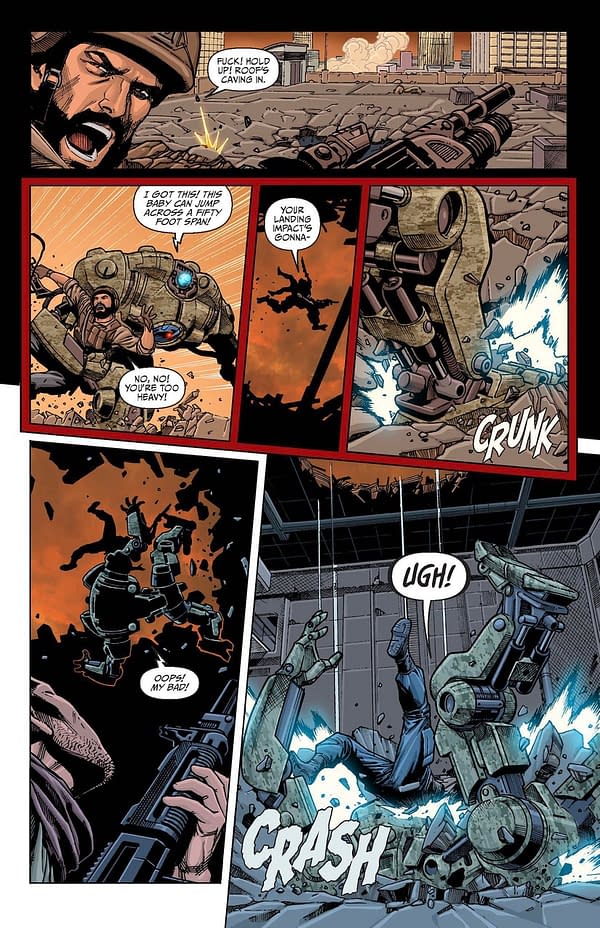 Wu adds "As a minority lead actor, no matter your level of previous success or notable roles, in Hollywood there are only so many parts you are going to be offered. I got to thinkking, why should I wait around for that next opportunity, when I could just create and definie it for myself? I found the perfect collaborator in Sean, because he had two characters he had been drawing for years, but it was this partnership that helped build out the backstory, the world, and the motivations of the characters themselves. The best part of starting this journey in comics is that we aren't confined by the same sort of budget that prohibit film and television. Kickstarter gives us the opportunity to prove the viability of this property for multiple mediums, and bring fans along for the entire ride."
"The landscape of content distribution is evolving rapidly with the emergence of technology that offers new avenues for an immersive comic book consumption experience" says Carl Choi, Publisher and Co-Founder of 247 Comics. I'm incredibly excited about the opportunities to partner with forward-thinking creators who envision beyond traditional systems, allowing us to finally bring a long overdue transformation to a technology-neglected ecosystem."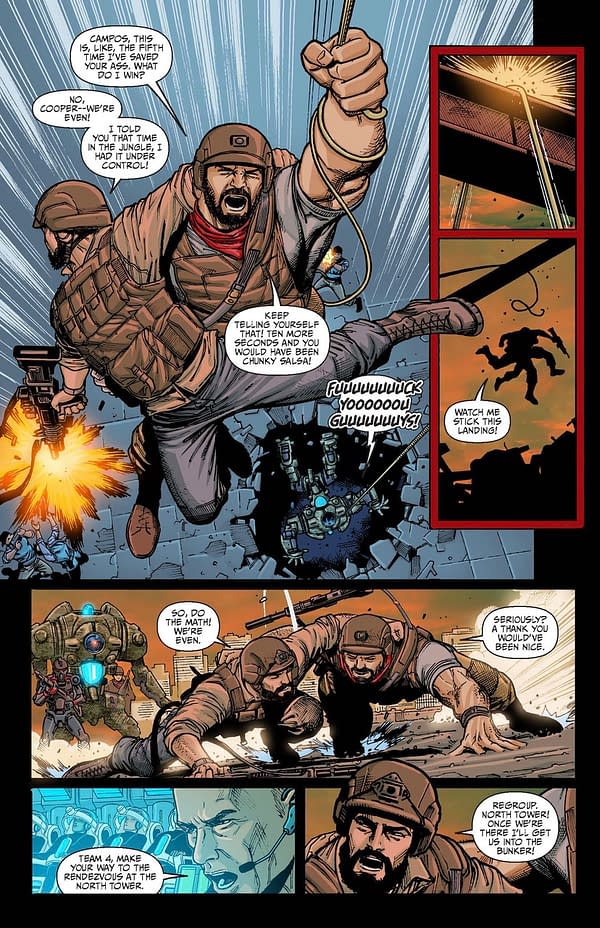 ost exciting news on this and all future projects!
---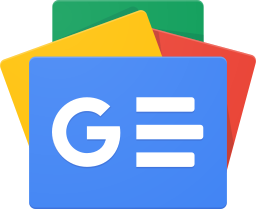 Stay up-to-date and support the site by following Bleeding Cool on Google News today!