Following the firing of writer Chuck Wendig and subsequent cancellation of his planned Darth Vader series, Shadow of Vader, Marvel has announced a brand new five-issue Darth Vader miniseries called Darth Vader: Dark Visions. Set to hit stores in March, the book will be written by Dennis Hopeless with art on issue 1 by Paolo Villanelli and issue 2 by Brian Level.
Wendig's series was never actually solicited, with Wendig's firing delaying the planned January release, but Marvel delayed fully canceling, instead looking to find a writer to replace Wendig, at least on the issues he hadn't written. Those plans were apparently scrapped with Marvel canceling the entire series in November.
Or did they just retool it under a different name to avoid the negative backlash of bringing in a new creative team? Read the press release below and decide for yourself:
Who is Darth Vader? You've known him as a symbol of power, a villainous commander, and a Sith Warrior. But this March, get ready to see a side of Vader you've never seen before – and a side that the galaxy has never seen before!

Writer Dennis Hopeless (Cloak and Dagger, Jean Grey) invites you to experience all-new twisted adventures of the Dark Lord. With rising star artist Paolo Villanelli (Star Wars: Lando Double or Nothing, Star Wars: Rogue One Adaptation) taking on issue #1 and break-out artist Brian Level (Thanos Legacy, Amazing Spider-Man: Renew Your Vows) joining for issue #2, STAR WARS: VADER – DARK VISIONS takes readers to the darkest parts of the galaxy. Places where even the mysterious anti-hero known as Darth Vader can be someone's greatest fear, and even…someone's greatest hope!

The limited series begins this spring, in a story that will shed a new light on the many sides of the galaxy's greatest villain.

Don't miss STAR WARS: VADER – DARK VISIONS, in comic shops this March!

STAR WARS: VADER – DARK VISIONS #1 (OF 5)
Written by DENNIS HOPELESS
Art by PAOLO VILLANELLI
Cover by GREG SMALLWOOD

STAR WARS: VADER – DARK VISIONS #2 (OF 5)
Written by DENNIS HOPELESS
Art by BRIAN LEVEL
Cover by GREG SMALLWOOD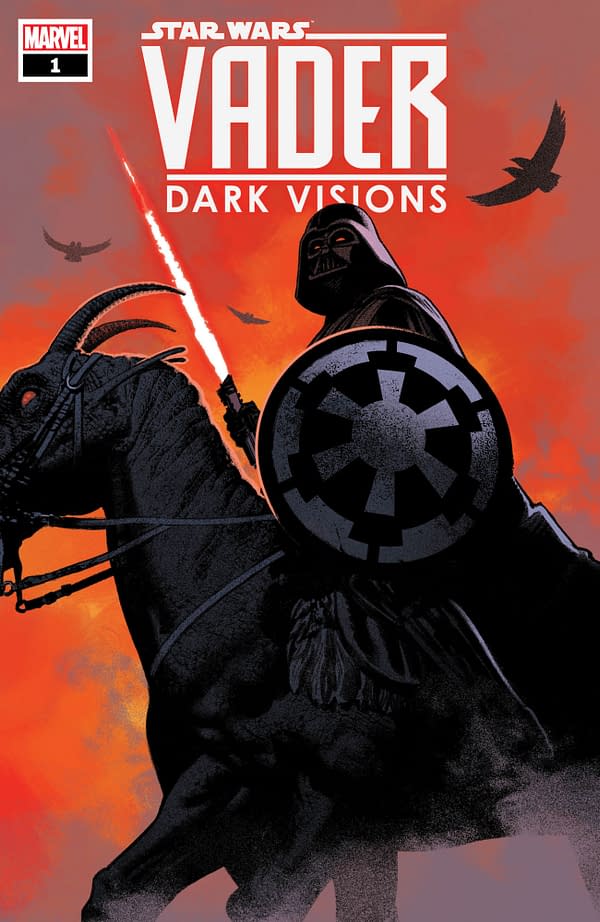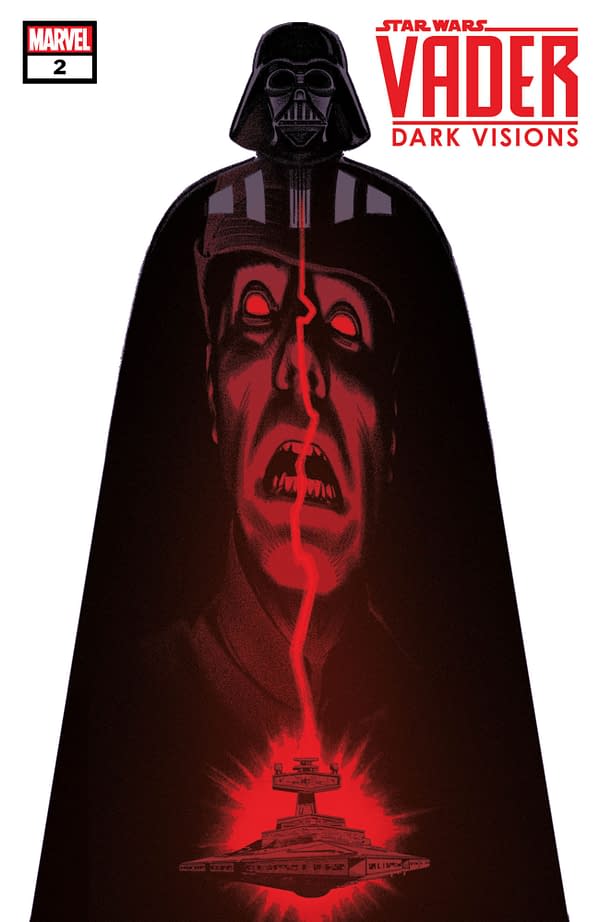 Enjoyed this article? Share it!