David F. Walker, John Timms Join Young Justice Creative Team in February
Young Justice is adding two members to its creative team in February, revealed in DC's full February solicitations. David F. Walker will join the creative team as co-writer alongside "The Great One" Brian Bendis starting with February's Young Justice #13. In addition, John Timms will join Mike Grell on art for the series with this issue.
Young Justice #13 sees the team search for Superboy who has apparently been trapped on Skartaris, as the solicit also teases a possible Warlord appearance. Other changes to the Wonder Comics imprint curated by The Great One include the launch of a new Amethyst by Amy Reeder, previously announced at New York Comic Con, as well as the end of both Wonder Twins and Dial H for Hero.
Check out the solicit for Young Justice #13 and Amethyst #1 below, and DC's full February solicitations here.
YOUNG JUSTICE #13
written by BRIAN MICHAEL BENDIS and DAVID F. WALKER
art by JOHN TIMMS and MIKE GRELL
cover by JOHN TIMMS
variant cover by MIKE GRELL
Another Wonder Comics extravaganza kicks off with Young Justice searching for Conner Kent as the teen Superboy find himself trapped in the mysterious world of Skartaris, the home of legendary DC character Warlord! Wonder Comics curator and Young Justice writer Brian Michael Bendis welcomes writer David F. Walker to the team alongside rising-star artist John Timms!
ON SALE 02.05.20
$3.99 US | 32 PAGES
FC | DC
This issue will ship with two covers.
Please see the order form for details.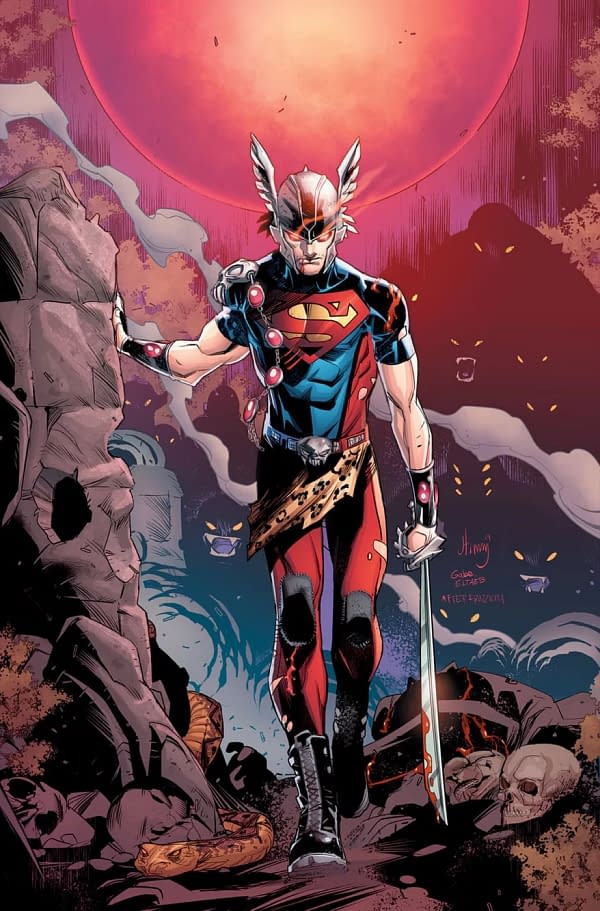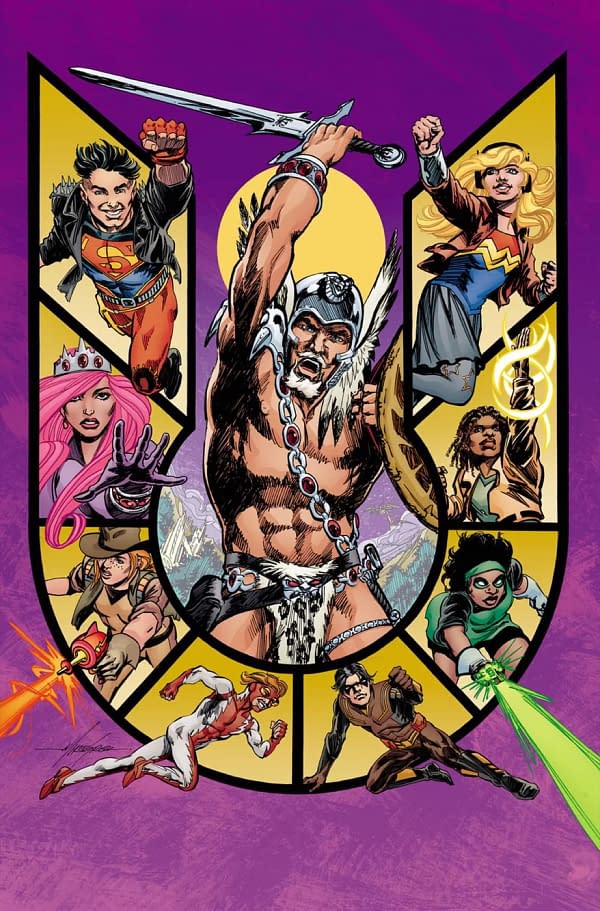 AMETHYST #1
written by AMY REEDER
art and cover by AMY REEDER
card stock variant cover by STEPHANIE HANS
Following her triumphant reintroduction in the pages of Young Justice, the new Amethyst miniseries follows teenager Amy Winston—a.k.a. Princess Amethyst—as she returns to her magical kingdom to celebrate her 16th birthday in style. The only problem? Her kingdom is missing, her subjects have vanished, and none in the realm of Gemworld—even her best friend, Lady Turquoise—remain loyal to her house! Alone and dejected, Amy's forced to find new allies and confront dark secrets on an all-new quest to the farthest reaches of Gemworld.