Dark Horse is collecting David Mack's Kabuki in a paperback omnibus edition, retailing for just $29.99 in December. That's ten dollar's cheaper than the library edition hardcovers Dark Horse released back in 2015, and just in time for Kabuki's 25th-anniversary. In addition, Dark Horse says the book will contain "new art and text," though it's unclear if this is new to the original volumes collected here — Circle of Blood and Dreams — or new since the 2015 releases. Both volumes weigh in at 400 pages.
Check out the press release for more info.
MILWAUKIE, Ore. (June 14, 2019)— Celebrate 25 years of David Mack's Kabuki with the brand-new Kabuki Omnibus: Volume 1 and immerse yourself in the inspiration for Sony's upcoming Kabuki television series!

A young woman, code name "Kabuki", struggles with her identity in near-future Japan. Working as an operative for a clandestine government agency known as "The Noh," Kabuki neutralizes dangerous individuals before they become national-level threats, but when the agency she works for is compromised, Kabuki's personal quest sends her down a difficult path to her own self-discovery, that may bring her in direct conflict with the powers she formerly served.

The origin, the foundation of the story . . . The very beginning of the acclaimed series created by David Mack. Kabuki Omnibus: Volume 1 collects the first two original Kabuki volumes: Circle of Blood and Dreams in an easy to read trade paper back . . . loaded with extras! Cover gallery, commentary, new art & text… The perfect book for fans of Mack, his beloved series, and brand-new Kabuki readers!

Kabuki Omnibus: Volume 1 goes on sale December 11, 2019 and is available for pre-order on Amazon, Barnes & Noble, and at your local comic shop. Be sure to pick up this 400-page paperback collection for $29.99.

Praise for Kabuki:

"Watercolor genius" – Neil Gaiman

"You're going to be blown away by the amazing work in this collection!"—Brian Michael Bendis

"One of the true geniuses of the medium."—Entertainment Weekly

"Inventive . . . intelligently rendered psychological intrigue." – Publishers Weekly

"Beautiful, inspiring, thought-provoking." – Bill Sienkiewicz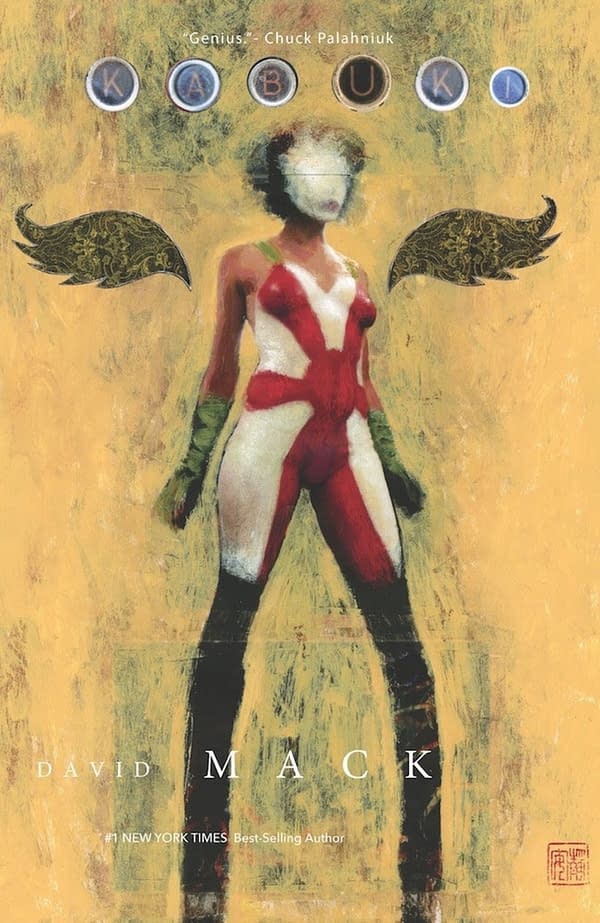 Enjoyed this article? Share it!