Posted in: Batman, Comics, DC Comics | Tagged: Batman, dc comics, dead boy detectives, omnibus
---
DC Comics Add New Omnibuses To Late 2023 Schedule
As if by magic, DC Comics has added a bunch of omnibuses to their 2023 schedule. And only a few iof them are Batman books too.
---
As if by magic, DC Comics has added a bunch of omnibuses to their 2023 schedule. And only a few iof them are Batman books too. They have also scheduled a few reprints as well… the Dead Boy Detectives Omnibus is quite overdue with a certain TV series on its way.
Kelley Puckett,by Michael Parobeck, Ty Templeton
From the padded cells of Arkham Asylum to the mean streets of Crime Alley, one truth is whispered wherever evil gathers: Gotham City belongs to the Batman. Until now! The crimelord formerly known as the Penguin is now Mayor Oswald Cobblepot — elected to be Gotham's leader by promising to outlaw vigilantes and villains alike. The immortal mastermind Ra's al Ghul has ordered an invasion of assassins – not to destroy the Dark Knight, but to eliminate his enemies…permanently. And a two-bit hood called the Black Mask is forming a deadly new masked mob. Outlawed. Outnumbered. On the run. Batman's greatest battle for the soul of Gotham City is about to begin! Collects The Batman Adventures #1-36, The Batman Adventures Annual #1, The Batman Adventures Annual #2, The Batman Adventures Holiday Special #1, The Batman Adventures: Mad Love #1, and stories from Batman: Black & White Omnibus.
by Otto Binder, Jerry Siegel, Wayne Boring, Al Plastino, Curt Swan
Classic Superman stories from the Silver Age are collected together in this brilliant hardcover omnibus! Fans of the Man of Steel won't want to miss this stunning collection of some of the best tales of the 1950's and 1960's! Superman: The Silver Age Omnibus Vol. 1 contains stories from Action Comics #241-265 and Superman #122-137.
Classic Wonder Woman stories from the Silver Age collected together in stunning hardcover! Fans of the Amazon warrior won't want to miss this brilliant collection of 1960's comics. Picking up where Wonder Woman: The Silver Age Omnibus Vol. 1 leaves off, this collection includes Wonder Woman #124-149!
The Golden Age of Batman is collected in brilliant omnibus format! Collecting classic stories from the issues of Batman #86-100 and Detective Comics #211-232—this collection is a can't miss for Batman fans!
by Dennis O'Neil, Denys Cowan
The iconic reinvention of DC's faceless detective continues in this collection of the 1980s series The Question! What is the answer? Vic Sage doesn't know for sure but he's going to continue asking tough questions! The Question Omnibus by Dennis O'Neil and Denys Cowan Vol. 2 is the perfect addition for any collector or fan of the Question! Collecting Azrael Plus #1, Green Arrow Annual #2-3, Question Quarterly #1-5, Showcase '95 #3, The Brave and the Bold #1-6, The Question #28-36, The Question Annual #2, The Question Returns #1, Who's Who #12!
Neil Gaiman, Toby Litt, Jill Thompson, Matt Wagner, Mark Buckingham
Edwin Paine and Charles Rowland are no different than most boys. They love adventure, games, and spending time outdoors. They're curious about girls, curious about life, and particularly curious when it comes to mysteries. You see, Edwin Paine and Charles Rowland happen to be two of the best detectives in England. Note that we didn't say living in England. That's because Edwin and Charles aren't living in England. In fact, they're not living at all. Collects The Dead Boy Detectives #1-12, Sandman Presents: Dead Boy Detectives #1-4, The Sandman #25, The Children's Crusade #1-2, Ghosts#1, The Witching Hour #1, Time Warp #1, Doom Patrol Annual #2, and Swamp Thing Annual #7.
by James Tynion IV, Scott Snyder, Tim Seeley
Five years ago, Batman and Robin worked the most disturbing case of their crimefighting careers… Bringing down the organization of the ultimate human trafficker, the mysterious woman known only as Mother. At the time, Dick Grayson never quite understood the scope of that case, but now its darkest secrets are coming back to haunt him and everyone else who ever worked with Batman! With Bruce Wayne now lost to them, Dick and all his allies are out in the cold! Who can they trust? Is someone among them not who they say they are? And who is the deadly, silent young woman in black who's come to Gotham City looking for Batman?
As well as new editions for the following:
---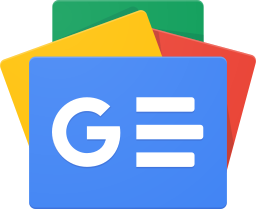 Stay up-to-date and support the site by following Bleeding Cool on Google News today!