DCeased was the best-selling DC Comics title in May, with comic book stores ordered three times as many copies as they did of Batman and over twice as many copies as Doomsday Clock. So clearly limiting it to 6 issues just isn't enough. Which is why DC are to publish an oversized overpriced one-shot titled DCeased: A Good Day to Die by Tom Taylor, The Boys' Darick Robertson and Bombshells' Laura Braga amongst many.
And, treading on Tom King and Mitch Gerad's turf, the one-shot will focus on Mister Miracle and Big Barda, alongside, John Constantine, alongside Booster Gold and Blue Beetle. Here, have an advance solicitation.
DCEASED: A GOOD DAY TO DIE #1 (One-Shot)
Written by Tom Taylor
Art by Laura Braga, Darick Robertson and others
On sale 9/4/19 48 pages @ $4.99
While the mainstays of the Justice League—Superman, Green Lantern and Wonder Woman—battle the worldwide infection in the pages of DCEASED, a group of other heroes work to stop the impending apocalypse—no matter who they have to kill!
Mr. Terrific assembles a motley group of surviving heroes including Mister Miracle, Big Barda, John Constantine, Blue Beetle and Booster Gold as they attempt to fight back against the tide of death. Can this ragtag group save the world where the Justice League has thus far failed?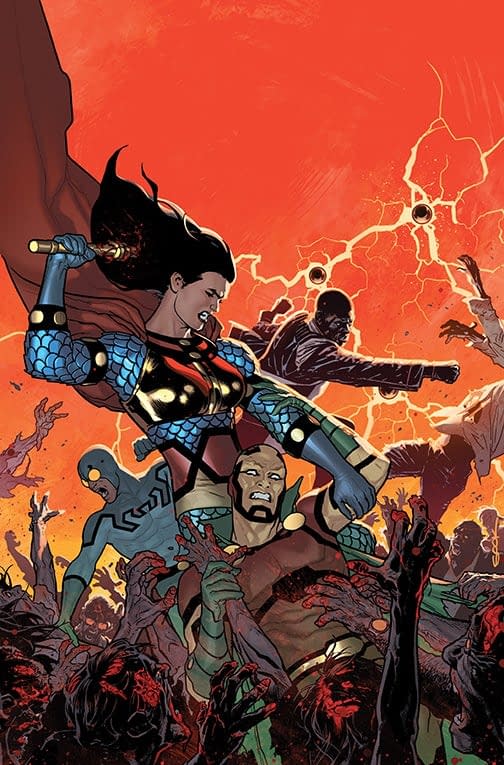 Main/Standard Cover (Big Barda, Blue Beetle, Mister Miracle, Mr. Terrific)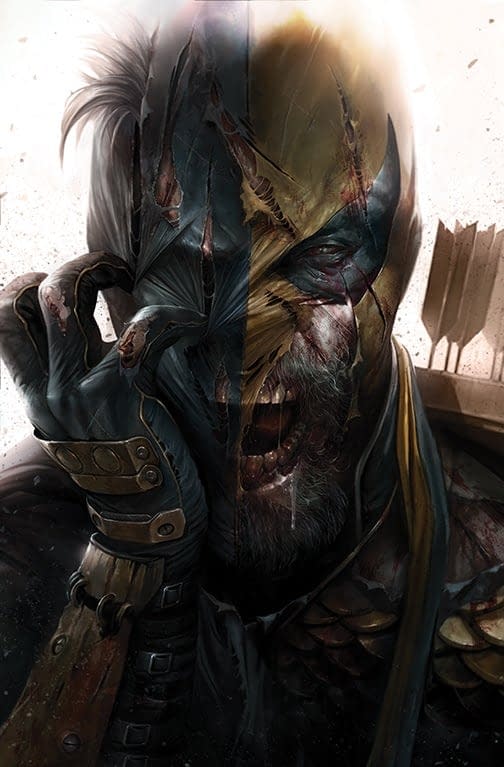 "Portrait" Variant Cover by Francesco Mattina (Deathstroke)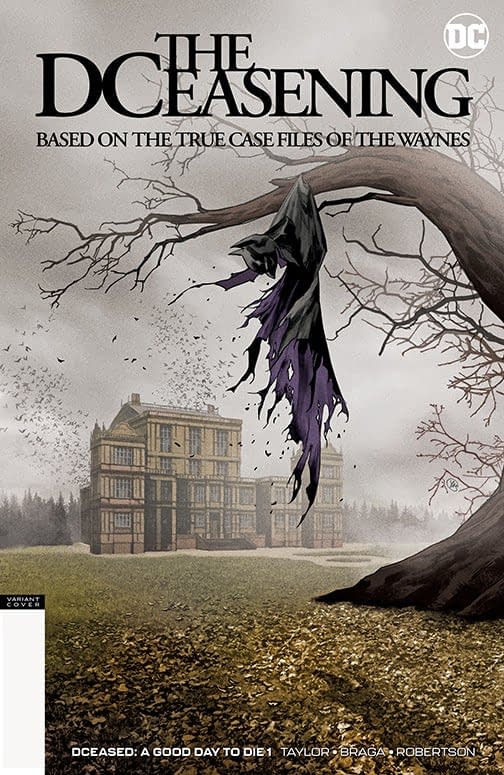 Horror Movie homage Variant Cover by Yasmine Putri ("The DCeasening")
Enjoyed this article? Share it!