DC Comics Give Away Plastic 'Legion Rings' With Launch of Legion Of Superheroes in November
DC Comics do love a good plastic ring giveaway to launch a book. We will remember the Blackest Night event far more for the plastic giveaway rings than what actually happened within the pages. Well, it looks like DC Comics may be trying to replicate that ring success in November with the launch of the new Legion Of Super-Heroes comic by Brian Bendis and a short story to kick it off with Jim Lee.
And plastic Legion rings for everyone. Here's how the Legion will be looking now…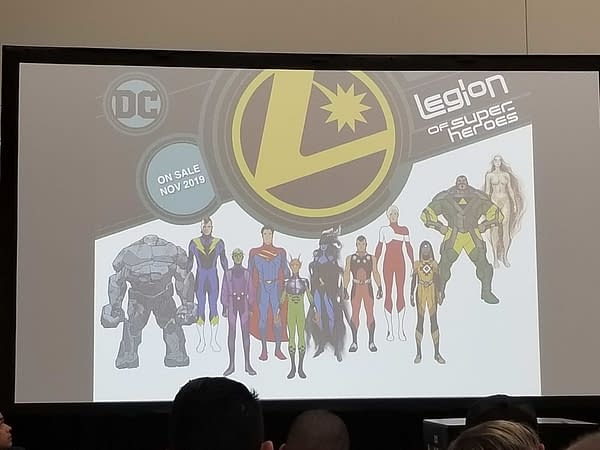 This was all announced by Marvel Comics at the Diamond Retailer Lunch taking place right now. Keep an eye on more from the Diamond Retailer Lunch at San Diego Comic-Con with this handy Bleeding Cool tag.