Posted in: Comics, DC Comics | Tagged: 5g, dc comics, first 5g rumours
---
DC Comics Has a Back-Up Plan For 5G – and It's Called Black Label?
Luke Fox as Batman, Jonathan Kent as Superman, a child of Captain Boomerang as the Flash, and either Teen Lantern or the Far Sector lead as Green Lantern. Possibly Francis Manapul That's what Bleeding Cool has been led to expect will be coming from DC Comics' 5G. That sort of thing. You can catch up with this handy tag.
So as DC's 5G has been nicknamed Axel Alonso 2.0 by some. With certain retailers seeing similarity even in concept, to the Marvel Now 2.0 promotion of 2016 and 2017 that made Victor Von Doom and Riri Williams the leads of the Iron Man books, promoted characters such as Prowler, Solo, Foolkiller, Viv Vision, Gwenpool and Squirrel Girl, and introduced characters such as Mosaic, launched the new Champions series, Occupy Avengers, America, Unstoppable Wasp, Iceman and a continued heavy push for Inhumans titles alongside Death of X. A lot of changes, to an audience that hasn't the best reputation for dealing with change.
But it looks as if DC Comics isn't putting all its eggs in one basket. And realises that replacing all their lead comic books with new characters taking the roles may not be universally popular.
So I have been told they have a back-up plan for 5G and it's called Black Label.
As 5G rolls out, DC Comics will also launch a number of new oversized-titles, starring Bruce Wayne as Batman, Clark Kent as Superman, Diana as Wonder Woman, Arthur Curry as Aquaman, Hal Jordan as Green Lantern and Barry Allen and/or Wally West as The Flash, at $7.99 each.
Somewhere between what they have been trialling with the Giant books and the current Black Label line. Aimed at the older reader and ongoing. Having their cake and eating it…
---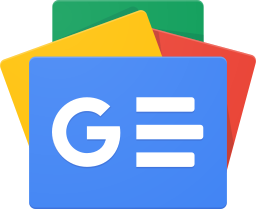 Stay up-to-date and support the site by following Bleeding Cool on Google News today!