DC Comics Not Reprinting Superman #17 Despite Secret Identity-Revealing Sellout
It is fair to say that after Brian Bendis joined DC Comics, brought with him his creator-owned Jinxworld series, took over the Superman and Action Comics books, wrote Batman for the Giant books, launched an sub-imprint of Wonder Comics titles, including writing Naomi and Young Justice, launched the event series Event Leviathan… that both the sales on his titles and the impact made DC Comics were not entirely what the then-DC President Diane Nelson might have hoped. But might that be about to change? Bleeding Cool has been tracking what looked like a plan for Superman to reveal his identity to the world again for a while now. We initially surmised that he would reveal that he was Lois Lane's true husband, that Jonathan Kent is his son and that Clark Kent was just a 'beard' as it were, but recent promotions have suggested that it may be a full-blown identity reveal, not that long after Greg Pak did the same when he was writing Action Comics. But while that reveal was done away within a couple of years, and the events that followed Superman Rebirth saw two conflicting versions of Superman/Clark Kent and Lois Lane merged and aged, giving them a son, from Patrick Gleason and Peter Tomasi, Brian Bendis has talked about this being a long term change. Could this also be part of what sets up 5G with Jonathan Kent taking over the role as Superman?
This week's Superman #17 saw Superman and Lois Lane talking about the Clark Kent identity, with Superman talking to Supergirl to prepare her for what he is about to do. Well, the comic has sold out. This is where DC Comics usually announce a second printing. Not this time. They tell retailers that 'the prologue to this pivotal story led to a quick sellout of issue #17 this week. Although DC does not plan to reprint the issue at this time, you can still increase your orders on issue #18, featuring chapter one of "Truth" before its Final Order Cutoff date of November 18.' Thanks for that DC. Here's a preview of Superman #18 indicated Superman telling the world… The Truth. But is it the Whole Truth?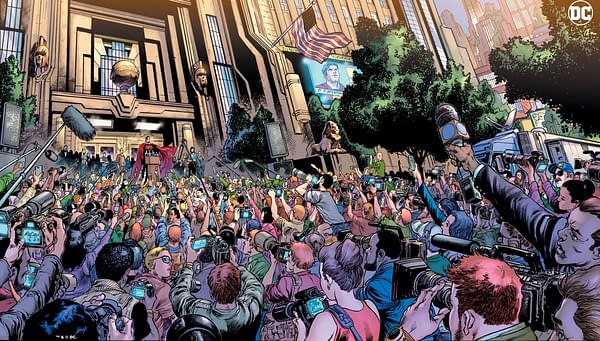 Given all this, and the expected press attention on release week, it looks like Superman #18 may be a big deal. And it is up for FOC this weekend. If this ends up on professional geeks' Colbert and Kimmel like a certain Batpenis did, will people be caught napping on this one? One per customer on December 11th?
SUPERMAN #18
(W) Brian Michael Bendis (A/CA) Joe Prado, Ivan Reis
The secret is out! In a story already making headlines, Superman's family is scattered across the galaxy, and our hero must confront some of his greatest concerns about himself and his place in the galaxy. Legendary artist Ivan Reis joins writer Brian Michael Bendis as they introduce the biggest change in the Man of Steel's life ever! In Shops: Dec 11, 2019 Final Orders Due: Nov 18, 2019 SRP: $3.99
Oh and Lois Lane #7 as well of course. got a couple of weeks on that one, of course,
LOIS LANE #7 (OF 12)
(W) Greg Rucka (A/CA) Mike Perkins
Someone wanting to kill Lois Lane is nothing new for the famed reporter, but is it because of something she knows or something she's about to uncover? Plus, this issue ties to the events of December's Superman #18 and the gigantic status quo shift for both Lois and her husband, Superman, when the Man of Steel decides to reveal his identity to the world.In Shops: Jan 01, 2020
Final Orders Due: Dec 02, 2019
SRP: $3.99
---
---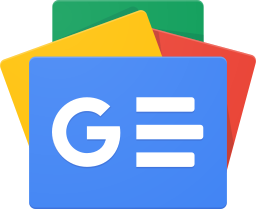 Stay up-to-date and support the site by following Bleeding Cool on Google News today!