These were given away today at the DC Comics event at SXSW, attended by Bleeding Cool's Brandon Wainerdi. Yes, he has the word "nerd" in his name — but he could drop you as soon as he looks at you.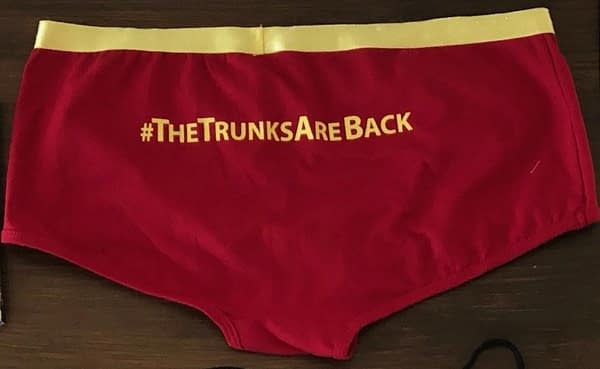 As Superman gets his red trunks back in the comics with Action Comics #1000, so attendees were given their own pair of Superman's red trunks along with the hashtag #TheTrunksAreBack.
At the event, DC Comics co-publisher Jim Lee told the small crowd, "even when we took away the trunks, we knew they were coming back. No one remains dead, no trunks remain unworn." And now attendees get to wear theirs as well.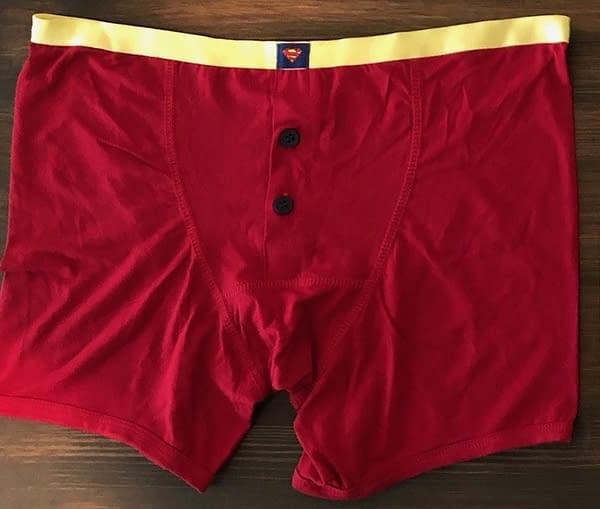 And a pair of long boxer shorts to match. So you really can wear your underwear outside your trousers.
Look for a longer piece from Brandon coming up shortly. Short-ly. See what I did there? That's why they pay me the big money.
Enjoyed this article? Share it!