DC Comics Teams Up With Whataburger to Fight What-Wings of Georgia
What Wings is a restaurant/catering company in Atlanta, Georgia. They specialise in wings. And this was the trademark they had registered for their company.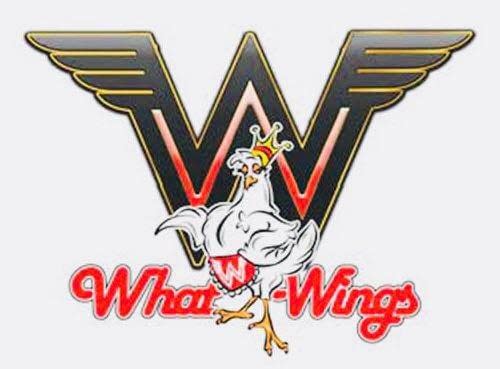 Well, it has come under the scrutiny of DC Comics, who keep an eye on the restaurant business and their habit of turning DC Comics intellectual properties into fast food. And so DC Comics has opposed it on the grounds of similarities to Wonder Woman's logo. They are also joined in opposition by Tres Aguilas Enterprises, who have trademarks on… breathe in..
Whataburger, Whatameal, Whatacatch, Wow What a Pizza, Whatataco, Whatacomi, Whatachick', Whatapie, Whatachips, Whatasize, Whataplace, Whatataste, Whatapals, Whatakids, Whatastore, Whatasauce, Whatapack, Whatalottahot and other variants. Oddly, it wasn't that long ago that Tres Aguilias Enterprises as Whataburger was itself fighting DC Comics, trying to defend its trademark WW logo against such a similarity. Looking back at the cases, it seems that some agreement between parties was reached. And that Tres Aguilas instead registered the same logo but called it W rather than WW.
And now both are joining forces against What-Wings… it's like one of those classic superhero team-ups when they first fight out of confusion, then team-up and fight the real enemy…