DC Creators Will Be Able to Use Shazam, Legion, and JSA Whether or Not Doomsday Clock Has Finished
The DC Comics writers meeting taking place at some point this weekend has been laying down the future for the DC Universe, Those who are running it, and what on earth is happening now that Jim Lee is CCO, Jim and Dan DiDio are both DC Publishers, and what will change now that Geoff Johns has stepped down with his own deal going on.
Well, one instant result is that DC Comics creators have been given a date when they can start using Shazam, or Captain Marvel, the Legion of Super-Heroes, and the Justice Society of America again. All characters that have been on hold for the last two years, for the exclusive use by Geoff Johns, and integral to Doomsday Clock. With that series getting later and later in its scheduling, DC writers have now been given a date when they can use or refer to those characters, whether or not Doomsday Clock has been further delayed.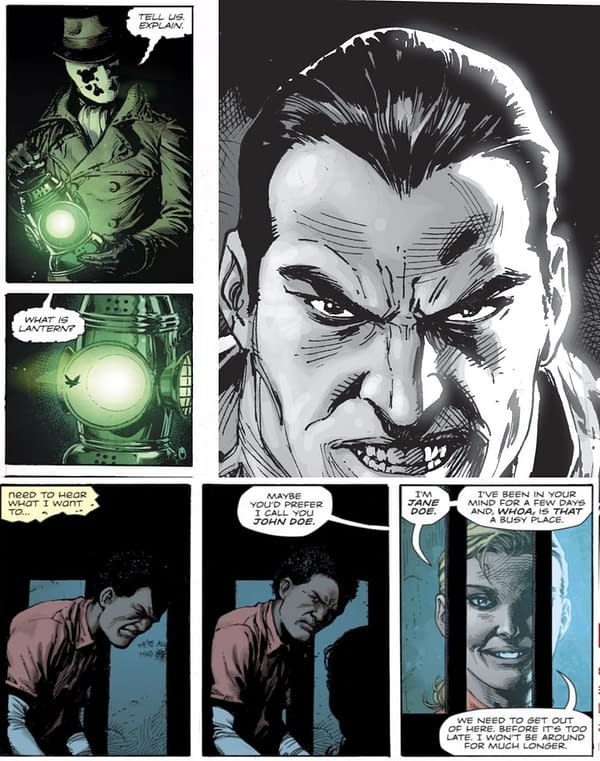 Also, there's no DC Writers Workshop this year. I think everyone just got caught up in stuff.
Of course not everyone was there…
DC Comics is holding a writers-only summit in Burbank this weekend. I wasn't invited, but sources tell me they will be discussing a willingness to begin a process to consider a reduction of DC's nuclear stockpiles. I'll sleep easier if Batman doesn't have the bomb.

— Tony Isabella, Creator of Black Lightning (@thetonyisabella) June 16, 2018