Posted in: Comics | Tagged: black lives matter, steohen amell, tee franklin
---
Tee Franklin Calls Out Stephen Amell – and Gets a Tweet Back
Arrow star Stephen Amell has been under considerable criticism of late. Last week, decided to continue to host his podcast "How'd You Do It?" despite Flash star Grant Gustin's decision to not appear on the episode due to the circumstances surrounding George Floyd's death. He stated on Twitter "Full disclosure: Grant Gustin was supposed to be the guest this morning. He very politely and calmly texted me yesterday and said that with everything going on in Los Angeles that maybe this wasn't the appropriate time to spend 45 minutes talking about how he became such a giant, lovable television star."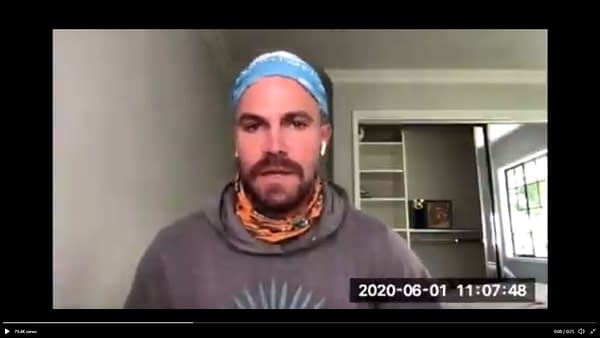 This received criticism from all over, including from graphic novelist Tee Franklin best knwn for the graphic novel Bingo Love we recently highlighted, who responded to some of the criticism, saying "F-ck @StephenAmell he's been showing us his racist ass ways for quite awhile now. AND his wife. Also Grant Gustin ain't absolved, cuz he DEFINITELY didn't support & speak out for Candace. That could be a reference to rather insensitive messages that Amell chose to apologise for in 2015 – but then took back the apology last year. Or messages posted by his wife Cassandra Jean, now deleted. And Grant Gustin apologised for not initially publically opposing racist messages sent to co-star Candace Patton.
What might not have been expected was Stephen Amell to reply, saying "You totally nailed me. Hope that makes you feel better. I just followed you… so if you need something or you want to help me better understand, hit me up and we can chat!"
Not that Franklin was going to be swayed by a direct famous response. She replied "I'm not sure why your tone is condescending, but I'm not beat for it. "That 'hope that makes you feel better' ain't it, Stephen. Nothing I do or say when I call out racism makes me feel better. I just ended my friendships with white comic creators over racism & I feel sh-tty. I'm not the only Black woman that's called you out, so I know you've had these conversations. Silence is complicity, while playing ignorant is ludicrous. You're a father & someone in their 30's you're not new to racism & if you believe Toronto isn't racist that's your privilege. I shouldn't have to "help you" understand the things you do and say are harmful. These are things that are learned behavior. Where you learned your privilege from your white folks, I learned I wasn't sh-t, wouldn't be sh-t, & deserved to die b/c it's what your ppl taught mine.."
Shortly afterwards Amell stopped following her. Franklin wrote "After calling @StephenAmell out he wanted me to EDUCATE HIM via DM, not in public, so he followed me. I refuse cuz "I'm on my trampoline." I respond & keep it moving. Here we are 12+ hours later, his avatar is black & he no longer follows OR responded. White privilege is wild!"
Which may be demonstrated by the fact that she then got death threats as a result.
---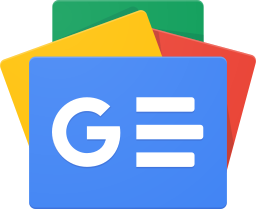 Stay up-to-date and support the site by following Bleeding Cool on Google News today!