This week, Devil's Due published the Alexandria Ocasio-Cortez & The Freedom Force: New Party, Who Dis? comic book. A number of comic book retailers ran exclusive retailer covers, including this one for NY Collector Cave by Carla Cohen which Bleeding Cool posted a couple of weeks ago. In which AOC bears a stunning resemblance to Wonder Woman. Too stunning it seems for DC Comics whose legal team, after reading the article on Bleeding Cool (Warner Bros IP traffic spiked in the days after we posted that article), sent a cease-and-desist notice to DEvil's Due and the NY Collector Cave demanded that the comic in question not be distributed, but recalled and returned or destroyed.
But by that point, the horse had already bolted. The exclusive retailer covered comic had been printed, to a limited cover print run of 250, and sold to many a collector. And anyone trying to resell the comic has also been hit with a similar notice
But it does mean that what was once a 250 print run is going to be a lot smaller. And once again, DC Comics have accidentally created an insanely hot collector's item, which will perpetuate the image they most objected to for years and years to come. Like right now.
Originally the NY Collector Cave sold copies for $30 – though the listing has now been withdrawn. Yesterday, copies were selling on eBay for $40. They have now been taken off eBay – aside from one, currently listed at $70. Buy it while you still can, they aren't going to be making – or possibly listing – any more…
$100 each by the end of the weekend?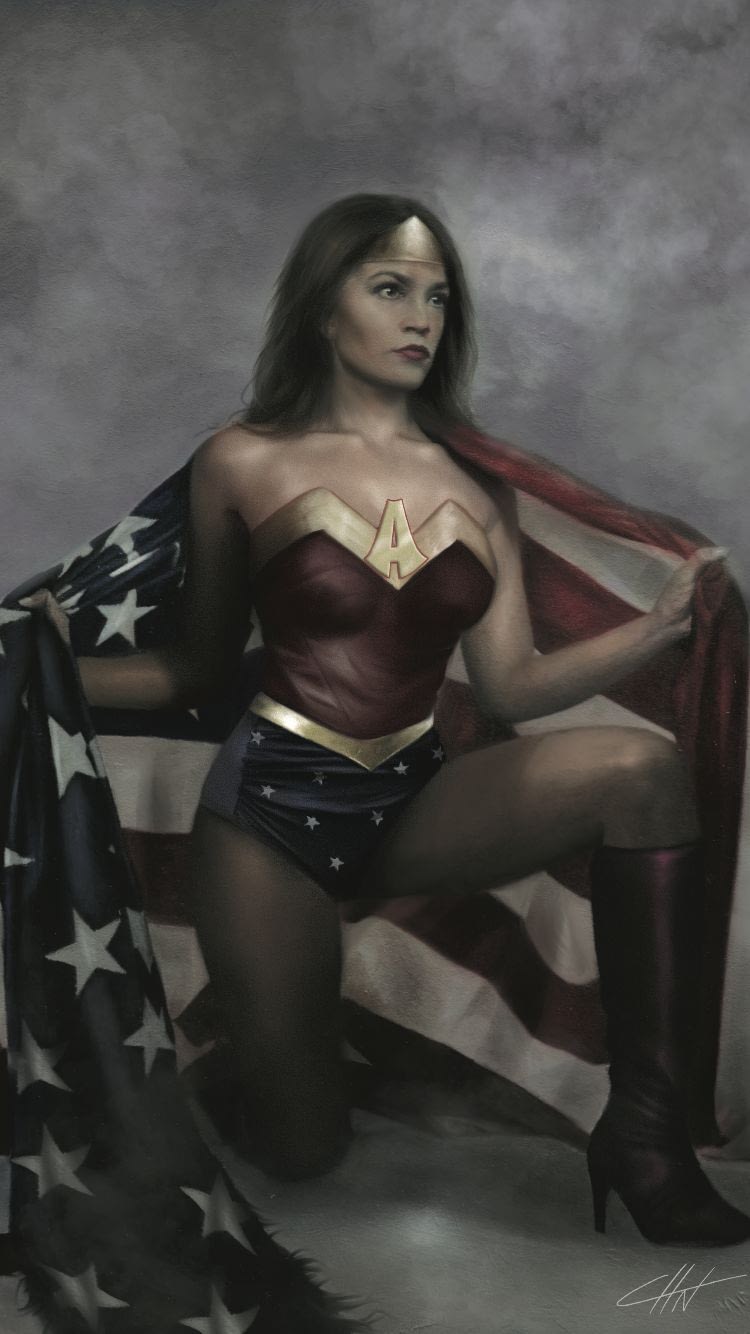 ALEXANDRIA OCASIO CORTEZ & FRESHMAN FORCE WHO DIS ONE SHOT
DEVILS DUE /1FIRST COMICS, LLC
(W) Josh Blaylock, Dean Haspiel, Pat Shand, Shawn DePasquale, Various (A) Hoyt Silva, Jill Thompson (A/CA) Tim Seeley
It's Alexandria Ocasio-Cortez and the "Freshmen Force" (of Congress) vs. the establishment in this all-new special! Comic creators converge to celebrate the election of the most diverse group of freshman Representatives in history, and spare no-one in this satire that takes aim at Washington. From the house that brought you Barack the Barbarian! Featuring comics from various artists and bonus activities and games.In Shops: May 15, 2019
SRP: $5.99
Enjoyed this article? Share it!