DC to Revive Cliffhanger Imprint for Creator Owned Comics?
Cliffhanger! was the WildStorm creator-owned imprint that spawned a number of comics that threatened to do to the industry what Image Comics did the first time around
It brought us three main comics from three main creators, Danger Girl by J Scott Campbell, Battlechasers by Joe Madureira and Crimson by Humberto Ramos. They dominated the comic book charts on release.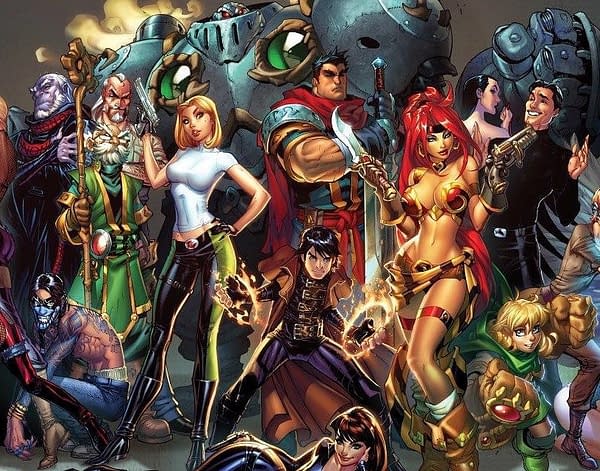 Wildstorm was bought up by DC Comics and since then, creator-owned comics have been out of favour at the publisher. The Vertigo creator-participation deal got steadily worse. And lines such as Piranha Press and Paradox have disappeared.
However, DC Comics is now publishing creator-owned comics – as long as they are written by Brian Bendis. Bendis took his creator-owned Icon line from Marvel, a line based on the Image Comics deal and designed to keep favoured and exclusive comics creators inhouse, and replicated it at DC Comics. Where one creator goes, will others ask for similar treatment? Could Scott Snyder get American Vampire transferred across from Vertigo to creator-ownership if DC want to keep him? It's possible.
The reason I'm bringing all this up is that DC Comics is now registering a trademark for Cliffhanger! with an exclamation point for comic books and graphic novels and for electronic downloadable publications, namely, comic books and graphic novels.
What could their plans be?