The comic book series Dead End Kids from Frank Gogol, Nenad Cviticanin, Sean Rinehart, and Source Point Press has been a bit of a hit on the aftermarket – and a delay in its release has rather exposed what such demand can do to an otherwise sane comics collector. Dead End Kids #3, the final issue in the series, has sold out at the distributor level and copies are currently selling for around $20 but as much as $30 on eBay, in spite of – or because of – a one-week delay on release.
The series has now gone a perfect 3 for 3 on sellouts, with the first issue seeing a reprint and there being talk of the second seeing some kind of reprint. All three issues have seen strong secondary market sales as well, with the first issue selling for as high as $46 and the second fetching up to $30.
Reviews for the series seem to match its aftermarket prowess, too. As of this writing, ComicBookRoundUp.com shows aggregate reviewer scores for the series as 8.5 for Dead End Kids #1, 9.2 for #2, and 9.1 for #3.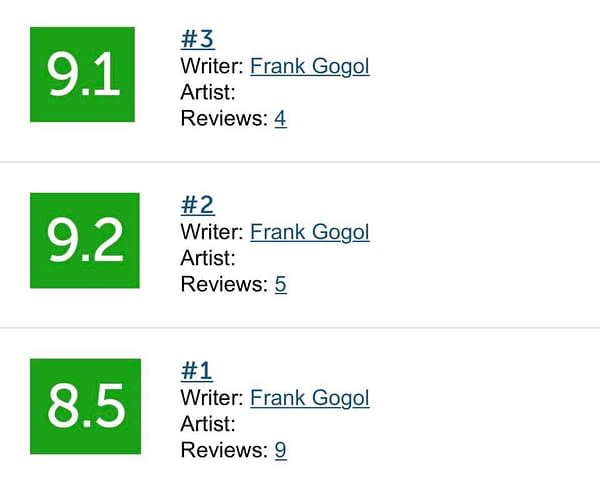 Dead End Kids #3 was originally slated for release on September 25, but was pushed back a week to October 2 and is currently sold out at Diamond. Did you pre-order your copy of Dead End Kids #3? Will it get a second printing? I guess we'll see.
We do hear that Source Point Press is cooking up something Dead End Kids-related for New York Comic Con next week, though…
Enjoyed this article? Share it!