Understanding Comics is a seminal text in the comic book industry and art form. Created by Scott McCloud, published by Kitchen Sink in 1993, then Harper Collins and now DC Comics, it breaks down the art of comic books into formalised introspection, all within the medium of comics itself.
And it's now the subject of the upcoming Deadpool/Cable Annual by David F. Walker, Paco Diaz, and friends.
I am told that, rather than having Deadpool, Cable and the various bad guys exchange quips, banter, or threats with each other, Deadpool takes the opportunity to lecture the audience on the nature of the comic book medium and major difference between comics and film when telling a story, and the importance of closure in the reader's mind. For pages and pages and pages.
Which is incredibly reminiscent of Understanding Comics.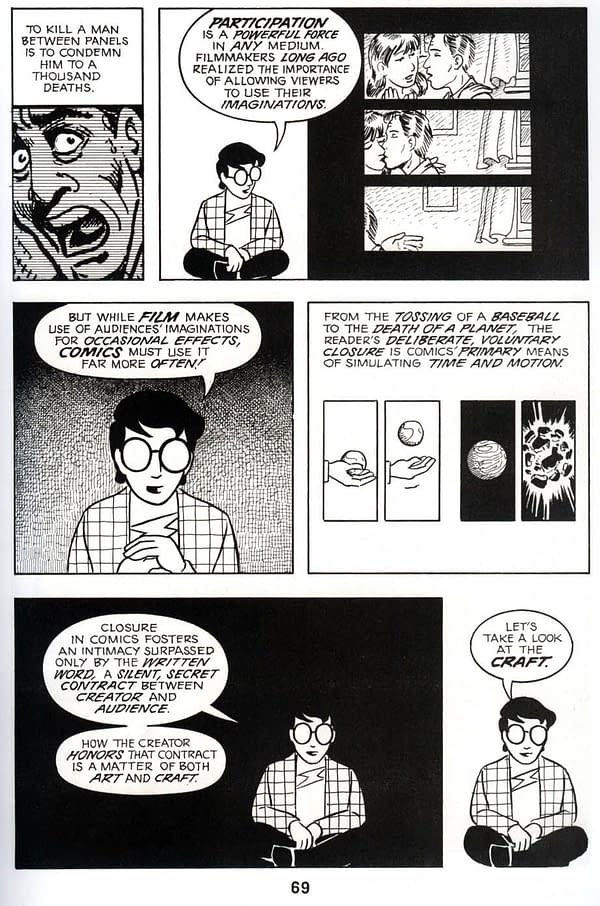 So much so that at least one retailer has told me they are going to put in an Understanding Comics reorder in simply to cater for what they may see as increased demand from this Deadpool/Cable comic book.
Scott McCloud has written and drawn a number of sequels to Understanding Comics. Maybe he could put together an Understanding Deadpool for Marvel Comics one day?
After all, someone has to be able to…
CABLE DEADPOOL ANNUAL #1
(W) David F. Walker (A) Paco Diaz, Various (CA) Chris Stevens
THE TIME IS NIGH!
History's favorite duo are back together, and just in time! When Deadpool is hired to protect a woman from time-hopping villains, it's only a matter of time until he breaks the timestream. Fortunately, his old pal Cable has some experience with that. But dark secrets have put the client, and reality itself, in more danger than either of our heroes could have foreseen! David F. Walker, Paco Diaz, and a host of stellar guest artists take Cable and Deadpool on an adventure of epic proportions!
Rated T+In Shops: Aug 15, 2018
Final Orders Due: Jul 23, 2018
SRP: $4.99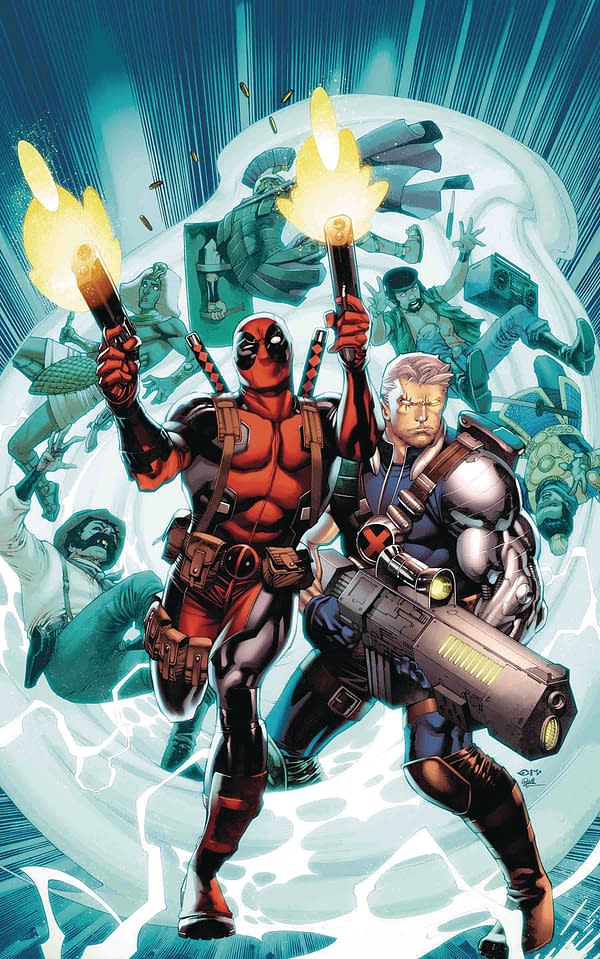 Enjoyed this article? Share it!