Best known for creating one of Marvel's best-ever-selling collections, Deadpool Kills the Marvel Universe — and its sequel Deadpool Kills the Marvel Universe Again, Cullen Bunn and Dalibor Talajic have a new original graphic novella coming from AfterShock Comics — the line edited by Mike Marts, the guy who originally greenlit DKTMU.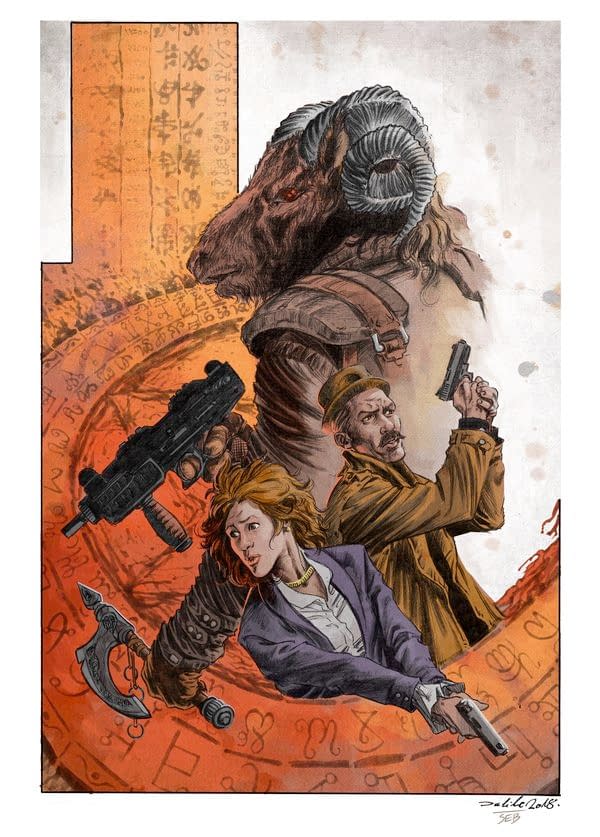 Witch Hammer is the launch title for a new series of graphic novellas from the publisher. I mean, they call them graphic novels but at 64 pages, I'm adding 'la' to the end…
WITCH HAMMER / $19.99 / 64 pages / Color / on sale 11.28.18
Writer: Cullen Bunn
Artist: Dalibor Talajic
Colorist: Seb Camagajevac
Letterer: Marshall Dillon
Cover: Dalibor Talajic

Witch. The word conjures images of hags in black robes and crooked hats, standing over cauldrons of bubbling brew. But witches are among us, and we do not realize it. They are our friends and neighbors. They are our family members. They are our idols.

And someone is murdering them.

Agents Frontenac and Guinness are on the killer's trail. But as they delve deeper into the hidden, magical world around them, they are haunted by a terrifying question. Is the killer doing the right thing?

Presenting the first in a unique collection of compelling stories crafted by master storytellers and told in the way they were meant to be told.

Original Graphic Novels from AfterShock.

Shockingly Exceptional.
Enjoyed this article? Share it!