Posted in: Comics | Tagged: Comics, creator owned, dc, HRL
---
The Death Of Creator-Owned At DC Comics — Can 2018 Turn It Around?
Creator-owned comics at Marvel Comics are basically one or two Brian Bendis comics that come out very late. Mark Millar and Dave Gibbons just pulled Secret Service/Kingsman to Image and it is likely that the likes of Empress, Nemesis and any future Kick-Ass-related comics may follow.
But it's not much healthier at DC Comics, where Vertigo shrinks month-on-month and when Astro City is on a skip month, all but disappears.
This stems from a meeting that Bleeding Cool reported on many years ago where Alan Horn — now one of the folk behind Marvel Film Studios' departure from the rest of Marvel at Disney — was shocked to hear DC Comics editors boasting about the success of the Vertigo imprint, along with the discovery that Warner Bros. owned none of the intellectual property or had relatively little media rights to the works being published. The boasting turned to ashes in editorial mouths as the new restrictions and demands placed on the comics by Warner saw creative after creative take their work to publishers such as Dynamite, Avatar, Boom, Image, Dark Horse and more, which had more attractive creator-owned options.
Things haven't gotten much better since, and the dismissal of Vertigo stalwart editorial figures such as Karen Berger and Shelly Bond lost much of the creator loyalty that the imprint had continued to enjoy among some, to the benefit of IDW and Dark Horse Comics.
As it stands, the status is that creator-owned comics at DC are pretty much dead. As they don't want to deal with creator ownership contracts and Warner Bros. wants IP it can control completely.
However, a few prods in DC Comics' direction reveals that 2018 may be an attempt to turn that around. The Young Animal and Hanna Barbera lines allow creators to recreate Warners Bros. IP, as will a new mature readers superhero prestige imprint from editor Mark Doyle. But I am also told that 2018 will see a big push to get back to creator-owned comics, find a way to promote them better and improve those contracts that have been dismissed by so many.
Whether it's called Vertigo or not, that depends on whether DC Comics feels the current taint can be removed — and the deserved reputation of the imprint's past can be revived. ---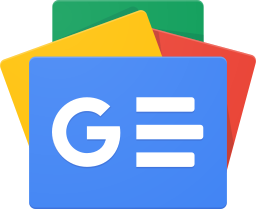 Stay up-to-date and support the site by following Bleeding Cool on Google News today!