Deathstroke #32 Review: Battle of the Daddies
[rwp-review-recap id="0"]
Deathstroke and Batman are locked in combat while the former attempts to chase down and kill a metahuman. We jump back to the day before and see what led to this confrontation. Slade and Talia al Ghul have met up and plan to return Damian to his "rightful" father while Bruce plans with Adeline to stop Slade Wilson. Meanwhile, Alfred and Wintergreen conspire to bring back the peace.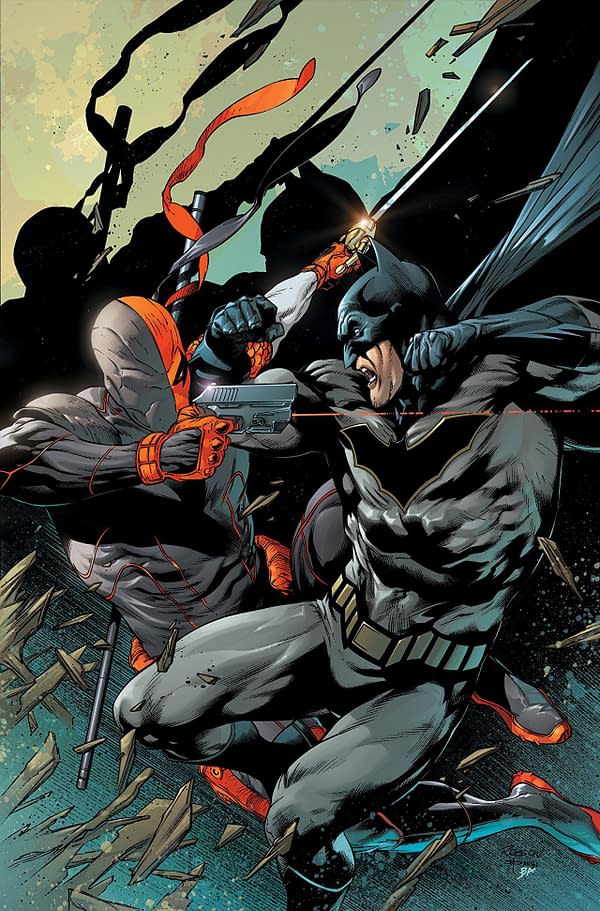 Deathstroke #32 is largely another battle issue between Slade and the Batman. The two men fight and attempt to one-up one another as they fly across a city in pursuit of the targeted metahuman.
The flashback portion is interesting but less so. It's mostly Slade mansplaining Batman to Talia al Ghul and Adeline explaining to Bruce why she feels responsible for everything Deathstroke does. That latter portion, plus the scheming between Alfred and Wintergreen, are the better parts of this part of the comic.
The climactic battle between Slade and Bruce is better by miles. Christopher Priest has a knack for writing dialogue for familiar characters like Batman and Slade that fits while being unlike anything I've heard from the characters in the past. Plus, the vicious nature of the fight and the constant attempts to one-up another make it a completely enthralling duel.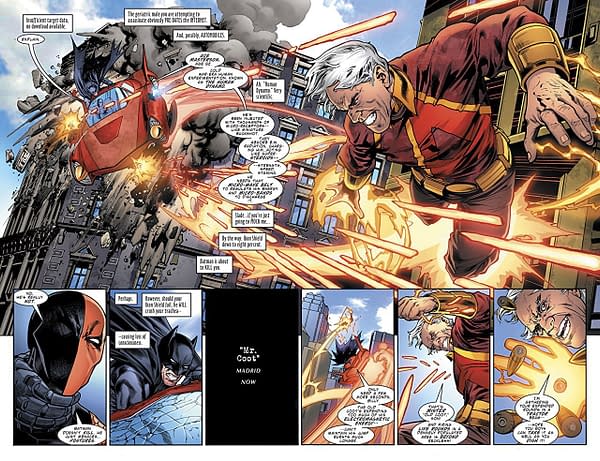 Carlo Pagulayan and Roberto Viacara handle the art on this issue once again, and the comic is gorgeous for it. The battle looks dynamic, the characters are expressive, and the detailing is impeccable. Jason Paz's inking is tight and deliberate. Jeromy Cox delivers a bright and eye-catching color palette so that the visual tone is as exciting as the narrative content.
Deathstroke #32 is another action-packed and absorbing installment of the mercenary's battle against the Dark Knight. While the flashback sequence is far less exciting, it doesn't feel like a waste of time at any point. Plus, the battle itself is grabbing enough to make up for any lulls. The artwork is awesome to boot, and the comic earns yet another recommendation. Give it a read.
[rwp-review-ratings id="0"]
[rwp-review-form id="0"]