Declan Shalvey and Gavin Fullerton to Debut Bog Bodies Ashcan at Thought Bubble and Valkyrie Con This Weekend
You'll be able to find Declan Shalvey at Thought Bubble in Harrogate this weekend, at Table 5 in the Comixology Originals Hall or what Shalvey has called in his newsletter 'what is looking like the 'Irish Quarter', or 'Irish and Irish-friendly Quarter' at least.'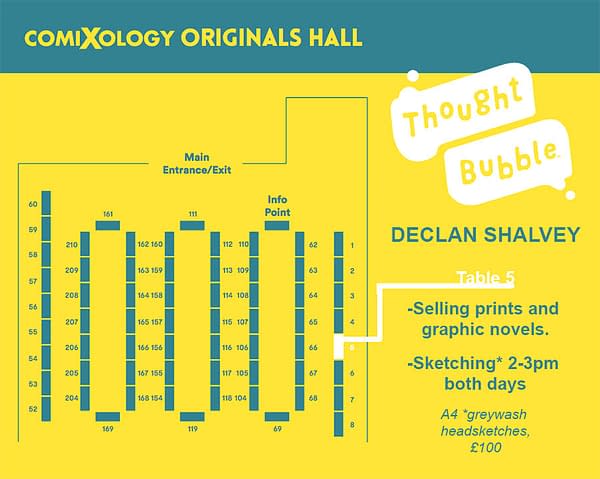 And that's where he will also be debuting a special preview ashcan of his and Gavin Fullerton's new comic book, Bog Bodies, at the same time as Gavin debuts it at Valkyrie Comic And Craft Con in Smithfield, Dublin. He writes in his newsletter,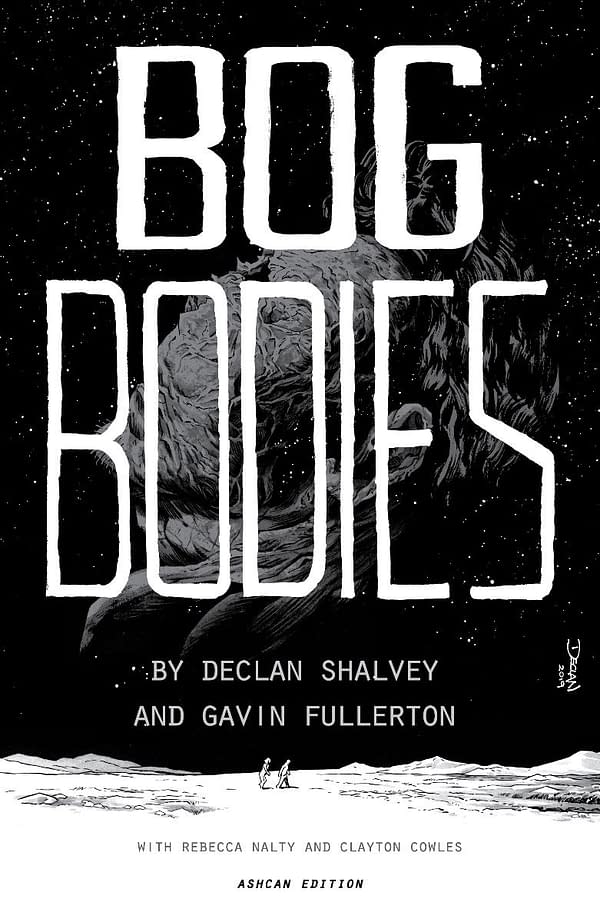 We're only printed 150 of them, once they're gone, they're gone. The ashcan contains the first 20 story pages from the graphic novel in black and white. Nothing from the book has been shown online so far so anyone who picks up a copy at either show will be first to get a proper sampling of the book. So come to Table 5 in the Comixology Hall and get a copy while you can (or find Gavin at Valkyrie Con)!
He has previously described the comic, thus;
A cold, poignant story of crime, survival, and regret, Bog Bodies follows an Irish gangster on the run after a job gone wrong who encounters a young woman lost in the Dublin mountains. Injured and unarmed, the unlikely pair must try to evade their pursuers and survive the desolate bog that has served as burial grounds for unspeakable murder throughout history.
And if you are debuting anything at Thought Bubble, why not get in touch at richjohnston@bleedingcool.com. And catch up with all of our Thought Bubble coverage here.