Denver Comic Con '15: Spotlight On Garth Ennis – Crossed DoA, War Stories, Preacher And Never Telling The Same Story Twice Avatar Press, publisher of many of Garth Ennis' works, hosted the Spotlight panel at Denver Comic Con in the person of William Christensen.
Garth Ennis said there will be a reprint of many War Stories from Avatar Press coming up.
Christensen they're in a very exciting time for Crossed, since Crossed: Dead or Alive is funding the live-action webisodes that will be directed by Ennis himself. Ennis predicts action, horror, and some "sneaky" stuff you might not be expecting. It's not a matter of pledging money and hoping you'll get something someday, he said, but a system of quickly rewarded pledges. If Season 1 goes well, they hope to make Season 2, Christensen said.
All the episodes will be written and directed by Garth Ennis, outside the Hollywood system, because it's very hard to keep things the way a creator wants otherwise. Ennis doesn't want even more horror and "nastiness" than the comic demands, or a toned-down version.
There will be "live stuff to show" in coming months, Christensen said. At the Avatar booth at DCC, you can actually see some of the reward packages. Regarding the Preacher show, Ennis said he's not very involved, but he thinks they are shooting the pilot in Albuquerque right now.
Ennis has a story lined up for Issue #100 lined up to complete the Fatal Englishman Trilogy, preceded by Fatal Englishman and Thin Red Line.
Christensen spoke of Alan Moore's work on Crossed +100 as having outlined 100 years of history, and while Moore only has time for 6 issues, Si Spurrier will be coming onboard to work based on Moore's notes.
Christos Gage will be coming back for more work, and Crossed has been an "amazing experience" Christensen said.
Ennis teased that the work that he and Moore and others have done for Avatar Press so far is "really only the tip of the iceberg and there is much more to come".
Ennis has two series coming from Dynamite this Fall, including A Train Called Love, "a romantic comedy crime caper", he said. He'll also be doing Johnny Red from Titan Comics.
Ennis spoke about his recent series Caliban as having been inspired by Alien, a film he thinks about "almost constantly". It was prompted by hearing there might be an Alien prequel film a few years ago, wondering how he would do it, and then finding he was going in a different directions of his own. Asked about how he feels about superhero comics, he said it was a vast waste of talent, telling "bloody silly stories over and over again". If he was to write a time travel superhero story, he'd have someone go back in time and shoot Stan Lee and Jack Kirby in a comic, he joked.
Ennis said he'll "probably always be dropping in and out of writing the Punisher" and maybe more with Nick Fury since he "thoroughly enjoyed" working on him a few years ago.
Returning again about the Preacher show, Ennis was asked if he was upset that he hasn't been involved in the filming process. Ennis said he's personally made no "effort" to either. Preacher is one of his top 10 projects, but he doesn't think about it every waking moment like some people seem to. He's "perfectly content to watch what they do". He's read the script for Issue #1, and "liked it very much". He's just not interested in telling "the same story twice" and if they filmed his comics faithfully, they'd run out of material in "about a year and a half".
Ennis said there are many things he'd like to do in upcoming years, including writing a novel.
Asked if when writing his War Stories, the research leads the scripts or vice versa, Ennis said it works both ways. The ideas come from things he's read or heard, sometimes years ago, but the research is used to "fine-tune" things.
Asked where the series The Boys came from, he said it came from his antipathy for superheroes, his interest in history, and asking himself what they'd be like in the real world. He thought they'd be like politicians and like rock stars, very glamorous. He also wanted to investigate the "military-industrial complex", through storytelling. "The Boys" are a CIA unit assigned to superheroes and there's a fair amount of brutality involved.
When asked what attracts Ennis to write about characters like the Punisher, he said it's because they are easy to write outside the superhero genre, but they also closely relate to many of the characters he grew up with. He's drawn to characters like the ones he grew up on. Being able to say something interesting with them, whether the CIA or Cold War through Nick Fury or crime and police through the Punisher.
Asked what he's reading at the moment, Ennis said he reads Saga, a lot of Avatar books by Alan Moore, Kieron Gillen, and Si Spurrier, and beyond that he's reading George Orwell, and a "ton" of military history.
---
---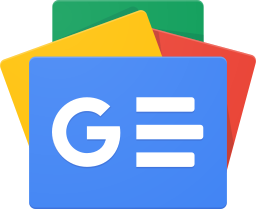 Stay up-to-date and support the site by following Bleeding Cool on Google News today!