Do You Remember… Superman's Penis?
With all these articles coming out everywhere (but mostly Bleeding Cool) in the light of the publication of Batman: Damned #1 and the shadow of Bruce Wayne's penis, it did remind me that we have been here before.
For DC Comics it must have given a sense of deja vu over Frank Miller and pottymouth All-Star Batman And Robin The Boy Wonder, that cost DC editor Bob Schreck his job after copies of one particular issue featuring blanked out swear words found that printing them didn't entirely blank them out. The print run was withdrawn, pulped and reprinted, but not before many copies escaped into the wild.
The CBR Lying In The Gutters column that ran that story sadly has had all the images removed…
But only three years ago, the same author Frank Miller drew a cover for Dark Knight III: The Master Race that had a similar media furore, though they seem to have collectively forgotten that they already danced this particular dance.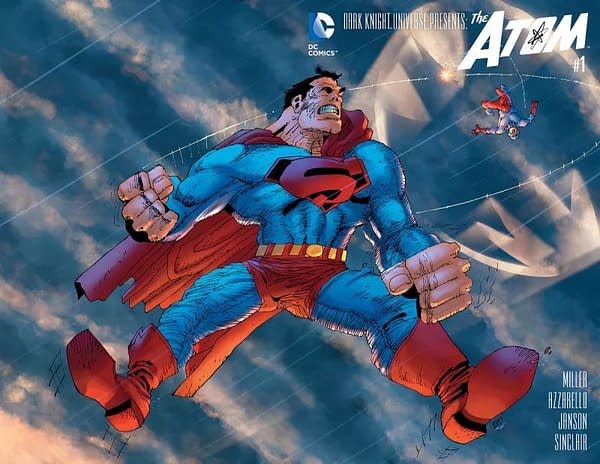 If you recall…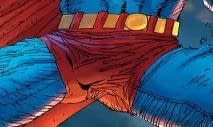 Aren't you glad he got his trunks back? Which may be also in the same ballpark of that Citizen Steel cover by Alex Ross.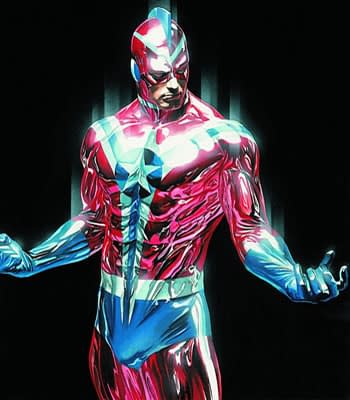 Hardcover archive, Captain America The Classic Years was published in 1990, one wag in the production department or the printers scrawled a yellow penis (apparently) on a prone Bucky, bursting out of the sheets that contained him. The book was recalled and reprinted, at the time a very expensive option for a very expensive book.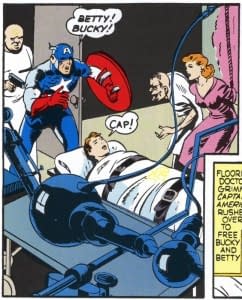 But the first time the kind of Batman Damned thing was ever attempted with a major IP figure in a mainstream superhero comic book, it passed by many eyes, and was more of a smudge. Take a bow Mike Grell of Green Arrow: Longbow Hunters back in the eighties…
Your mileage may, of course, vary wildly,