Former Bleeding Cool-er (and Titan/Orbital Comics alum) Chris Thompson, now Brand Manager for Eaglemoss Hero Collector, has pointed our attention to their new Doctor Who Episodic Collection which makes its debut in time for Black Friday.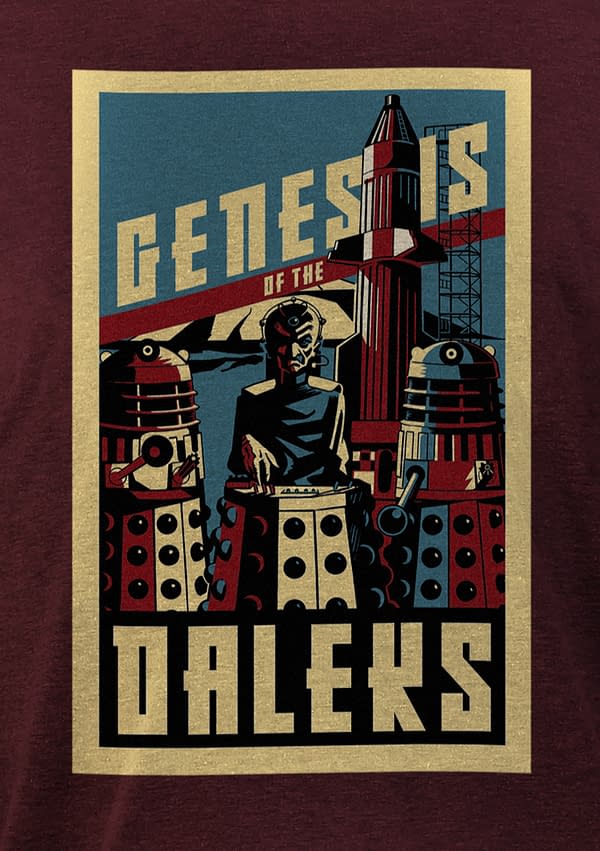 Billed as "the greatest adventures in the history of Doctor Who with brand new iconic designs brought to life by top artists', the Episodic Collection taps into Doctor Who veterans like Adrian Salmon and Rian Hughes, alongside newer creators such as Robert Hack (Sabrina) and Lisa Henke (Roy of the Rovers).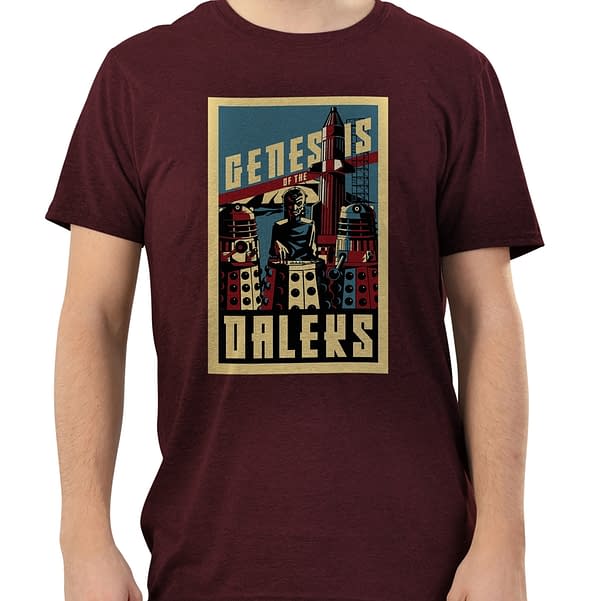 The designs will debut first as T-shirts, then be made available later as limited-edition giclee prints for collectors, and it all starts with the Tom Baker classic Genesis of the Daleks by Adrian Salmon. Bleeding Cool has some exclusive process shots, showing Adrian's original roughs and early pencils.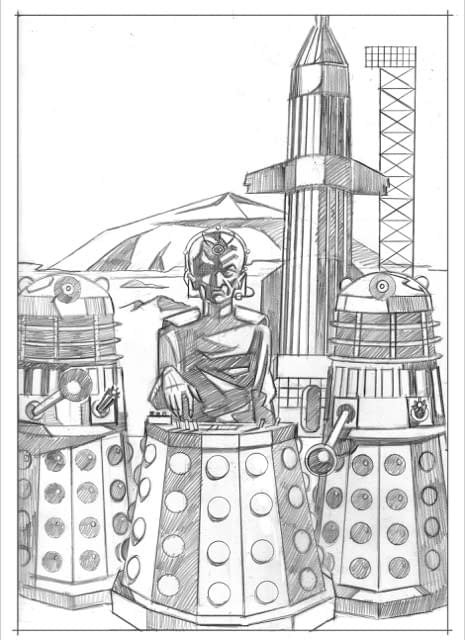 According to Adrian, "We wanted to create a propaganda-style poster for this story. I suggested that as well as Davros and the Daleks, it should include the Thal rocket and Kaled dome that feature prominently in this iconic story, which added a Russian Constructivist feel to the poster."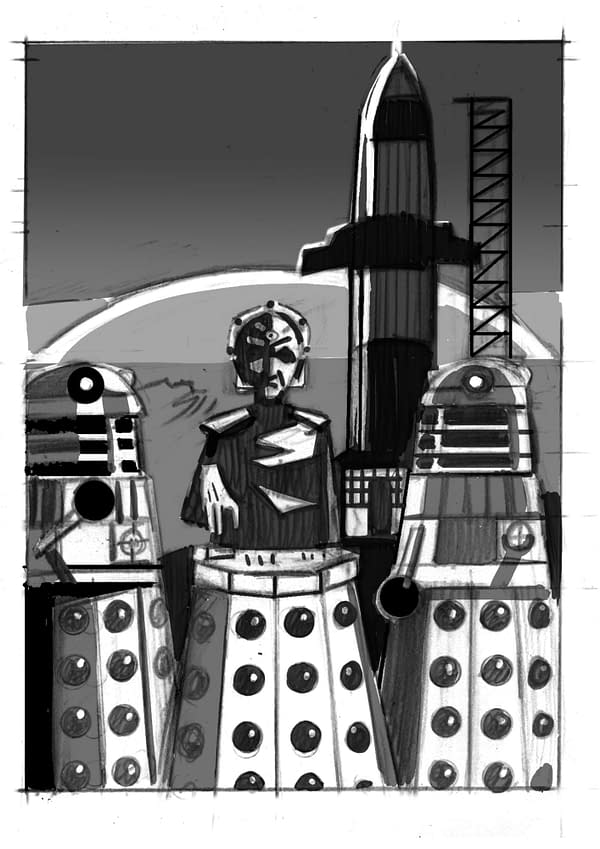 The following month will be Tomb of the Cybermen by Dan Dare's Rian Hughes, which plays on the classic motif used by the Cybermen.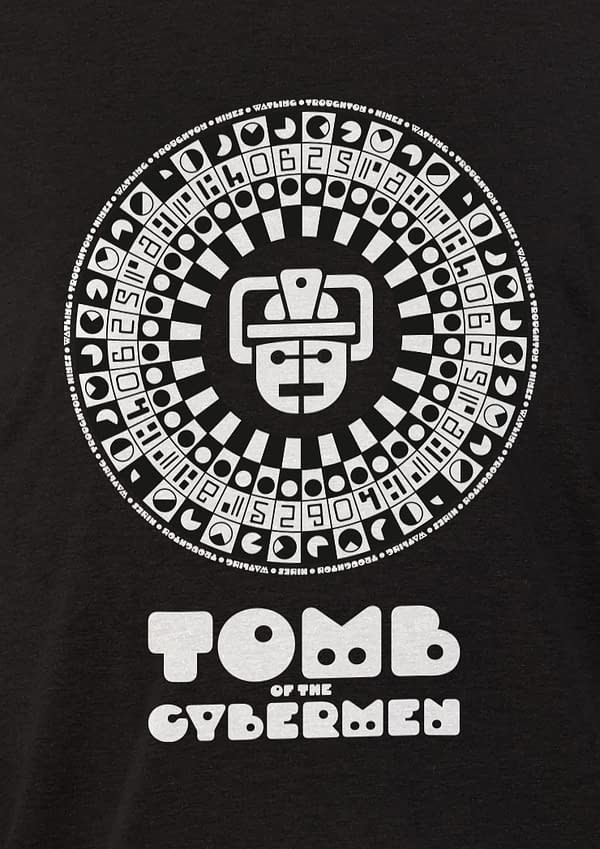 Rian says, "The circular design is based on the one seen on the tomb in the episode itself, while the type is based on an early computer-readable font called OCR-A, so it seems the Cybermen were still in the early days of computing themselves."
And in January we get more Rian Hughes with The Day of the Doctor, bringing to life the 50th Anniversary multi-Doctor storyline, which you can see an early glimpse of here.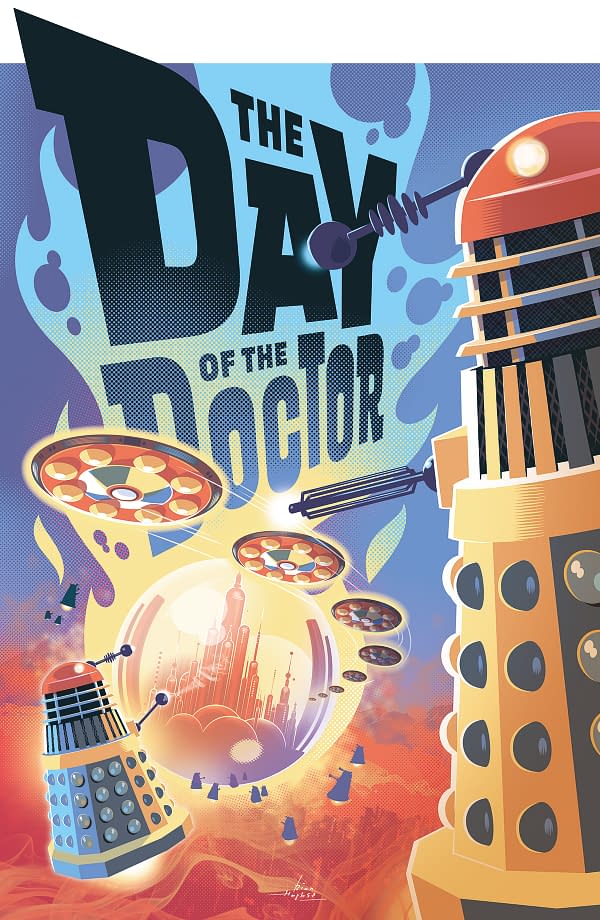 Further designs are planned for next year – with artists including Lisa Henke, Robert Hack, Karen Hallion, Brian Williamson, and more.
Bleeding Cool will keep you updated as we've heard some very interesting names being bandied about for next year, and readers can enjoy an extra 15% off this Black Friday weekend using the code DALEK15.
Enjoyed this article? Share it!