Titan Comics had a good presentation at the Diamond Retailer Lunch yesterday at San Diego Comic-Con. So much so that both DC Comics and IDW complained about having to follow them. They do have a certain… keenness and vivacity to their attitude and step…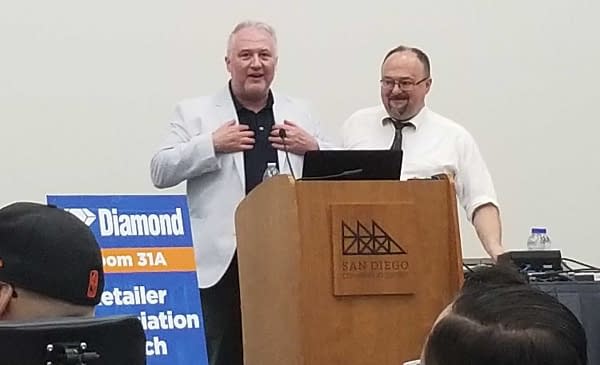 To the extent that they invited everyone at the show, if ever they are in London, to visit the publisher at the pub round the corner, The Glad, the only Shadow-themed pub in the world.
That's my home town and I did not know this. I'm off on Tuesday…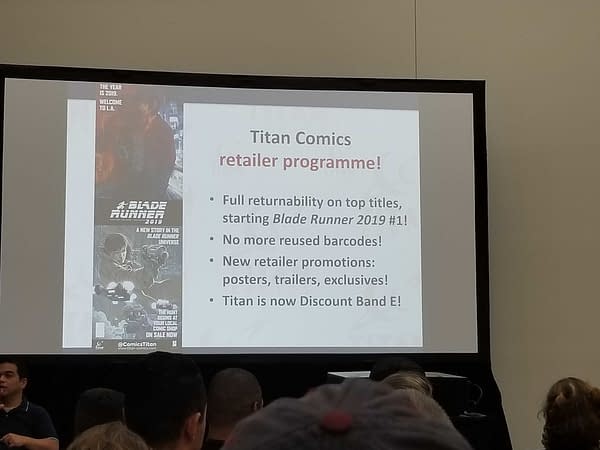 They were very happy to tell the crowd that they are now a Band E discount publisher, which means that comic book retailers get the same discount on Titan Comics titles as they do on bigger publishers.
So. What's up?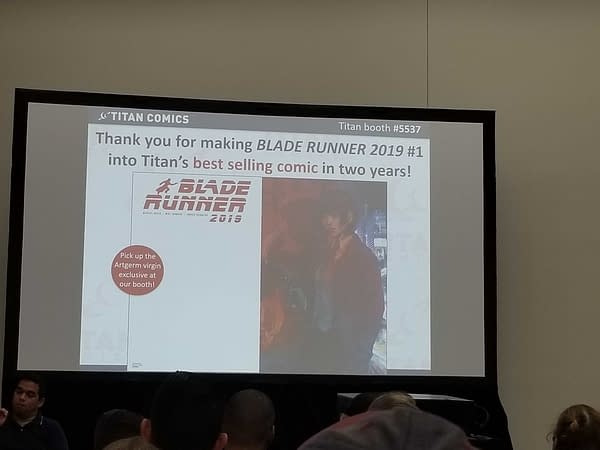 Blade Runner 2019 #1 has sold out and gone to a second printing.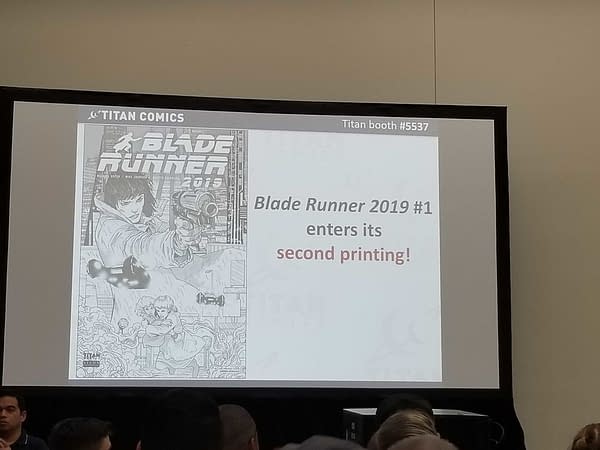 And they gave a sneak peak from issue 2.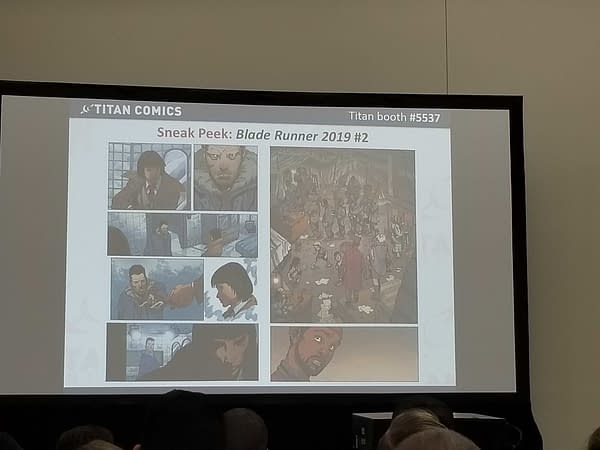 We got a look at Robotech Remix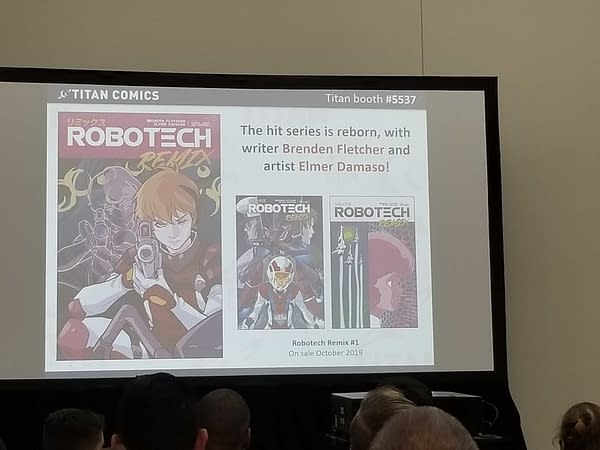 And a look inside…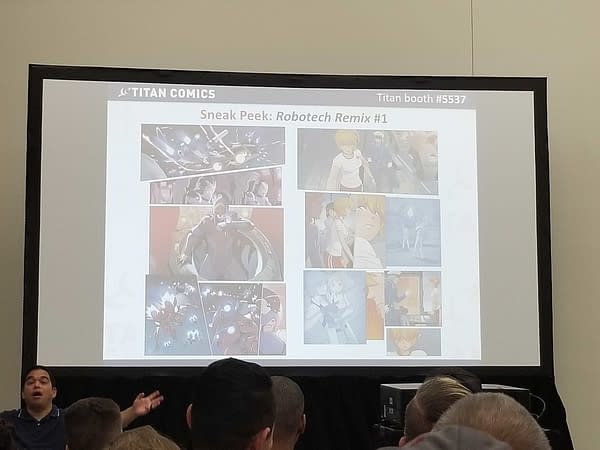 And an unannounced Doctor Who Holiday Special for later in the year.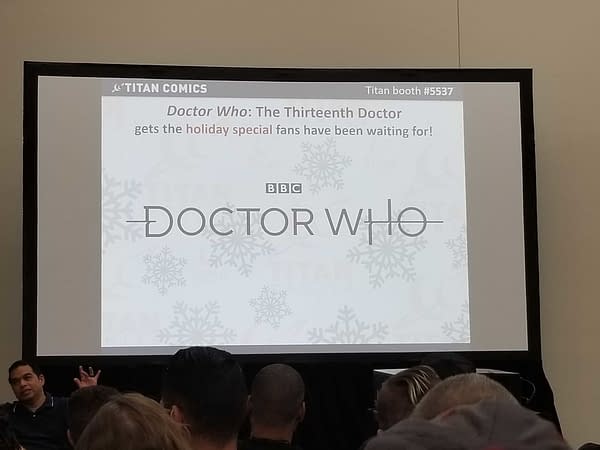 While they sang the theme tune. Ish, The comic written by Jody Houser will see the Doctor and her companion trying to save the holidays… from the war against them?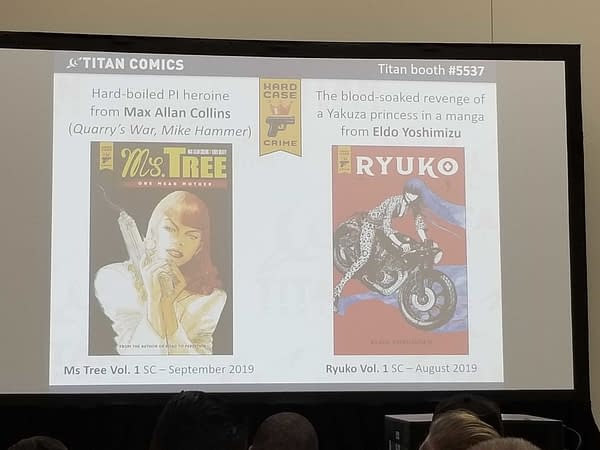 Ryuko is Kill Bill meets Goodfellas, apparently…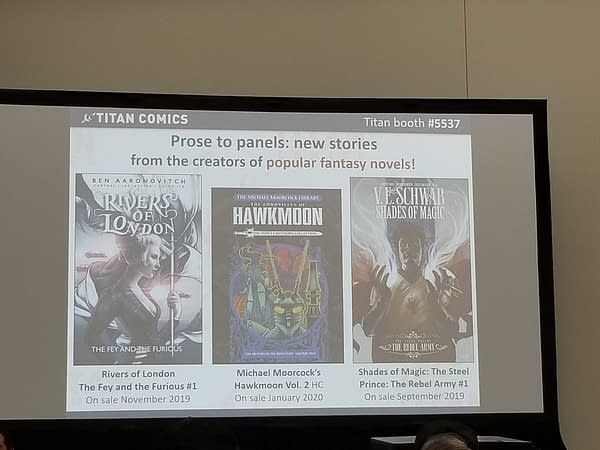 We have a new Rivers of London, Hawkmoon and Shades Of Magic: The Street Prince…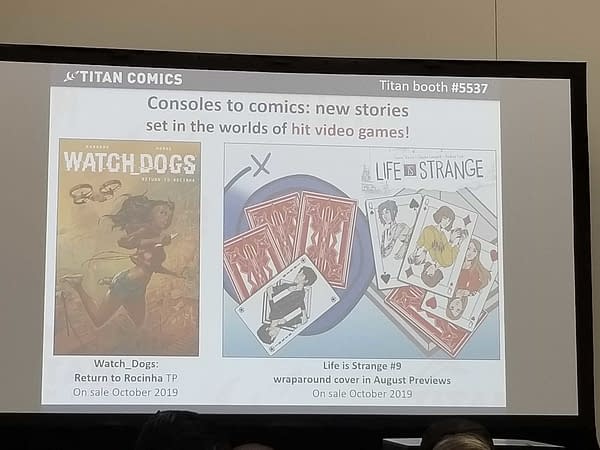 And their current gaming books… Life is Strange one of their biggest selling books – these are both for October.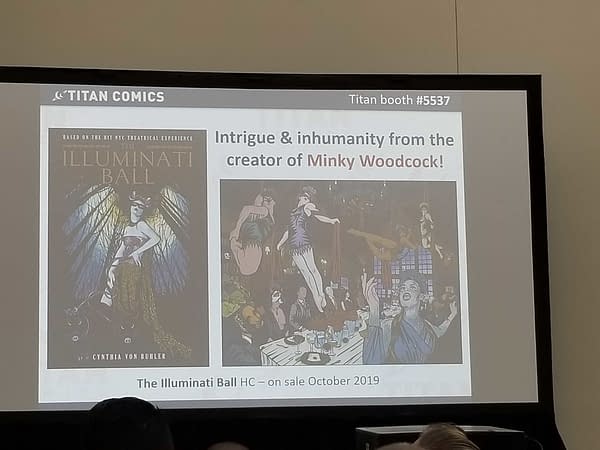 Also in October, The Illuminati Ball – described as Eyes Wide Shut combined with The Island of Dr Moreau, but from the eyes of the monster.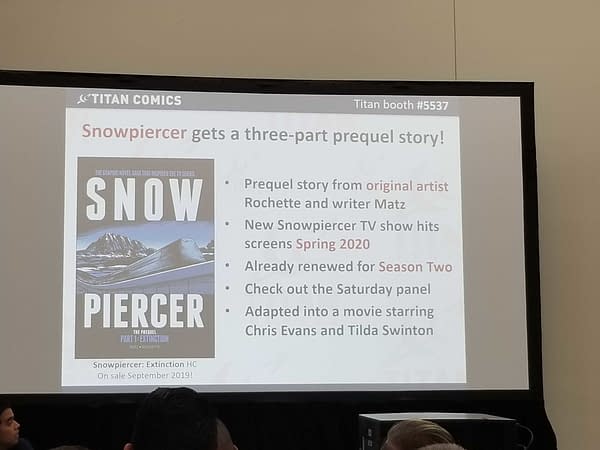 New Snowpiercer three-part prequel – they want everyone to get 'on board' with this new 'runaway' hit. This is what DC and IDW had to contend with.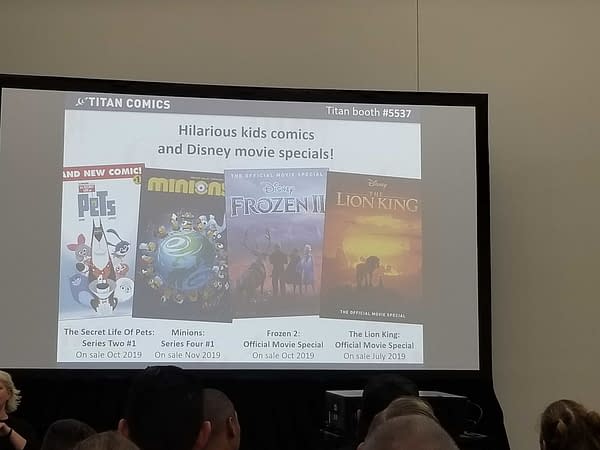 And cartoon adaptations and licensed comic books…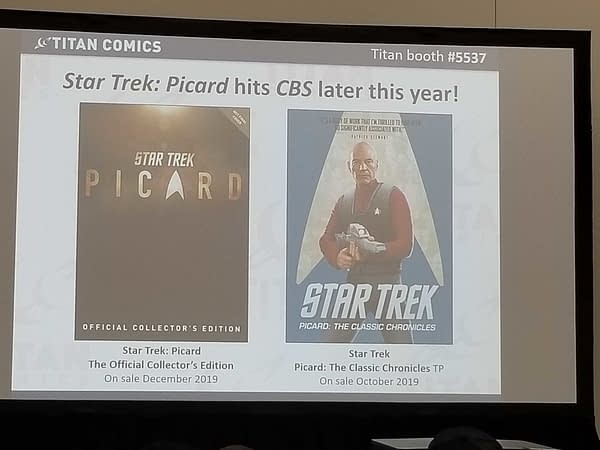 Getting ready for Picard….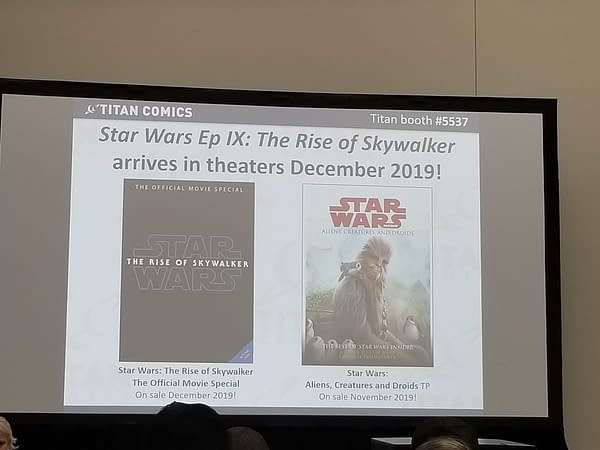 And Rise Of The Skywalker…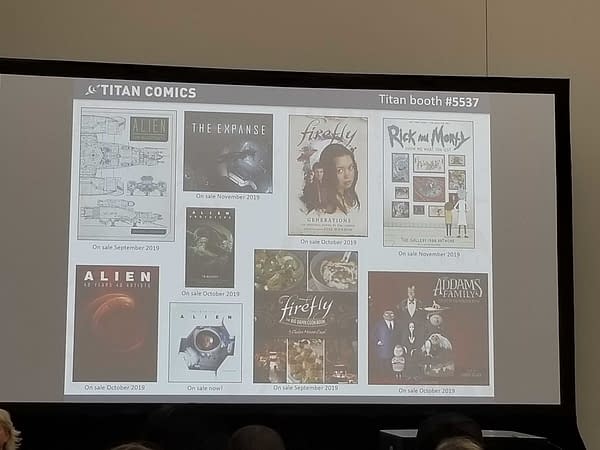 And more besides. And they will have DC TV Hero Titan vinyl figures in the fall.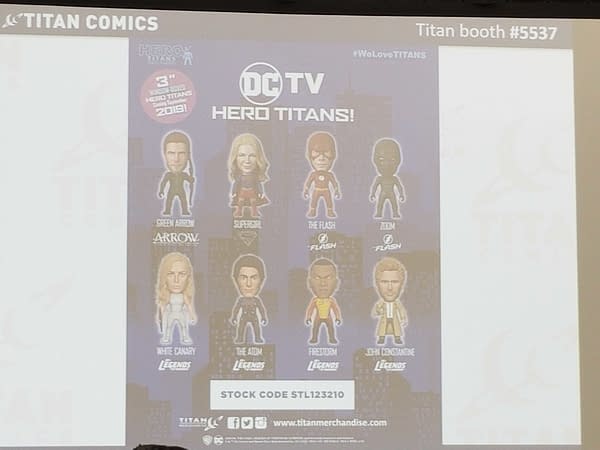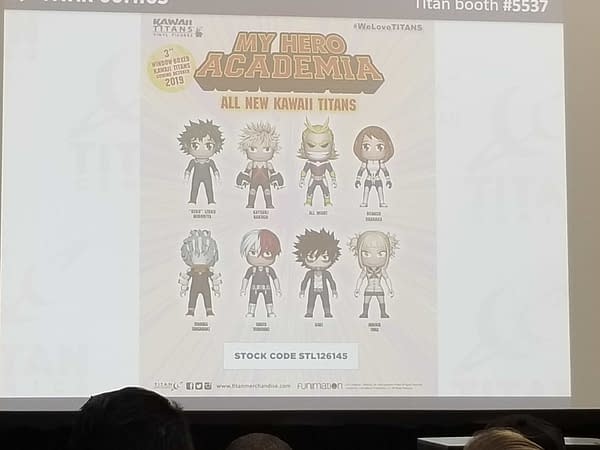 And even a Monkees Christmas ornament four-pack.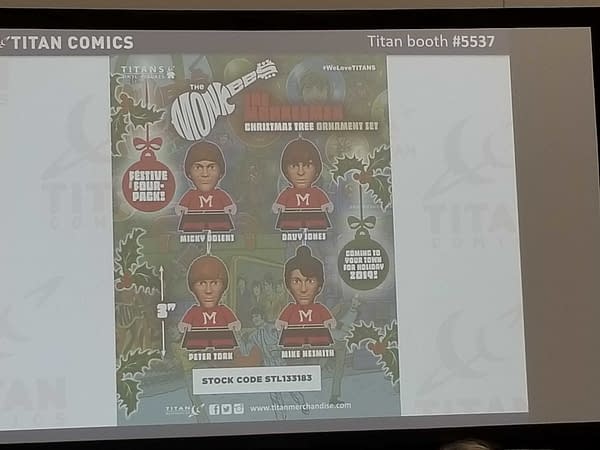 Batman statues just can't compete…
Keep an eye on more from the Diamond Retailer Lunch at San Diego Comic-Con with this handy Bleeding Cool tag.
Enjoyed this article? Share it!