Doeg Moench's Complete Aztec Ace Confirmed For April 2020 – in Hardcover and Paperback
Aztec Ace: The Complete Collection collects, for the first time, Doug Moench's 500+ page-plus action-packed, intellectual time-travel comic book adventure in one volume. It stars a citizen of the 23rd Century named Caza (aka Ace), travelling between the ancient world and the 23rd Century. Ace (along with his pupil Bridget Chronopolis, and his navigator, the floating disembodied head of Sigmund Freud) struggles to save his own dimension from time paradoxes created by his enemy, the mysterious Nine-Crocodile.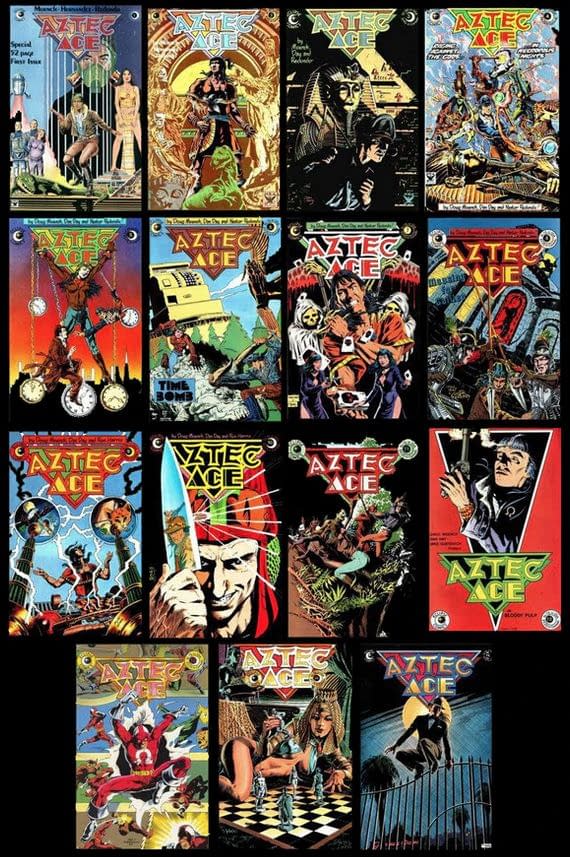 Originally created and written back in 1984 by legendary Batman writer and Moon Knight co-creator, Doug Moench, edited by cat yronwode, and illustrated by artists including Michael Hernandez, Dan Day, Nestor Redondo, Ron Harris, Mike Gustovich, Mike Harris, Art Nichols, Thomas Yeates, Tim Sale, Mark Pacella, Philip DeWalt, Denis McFarling, Steve Oliffe, and Sam Parsons.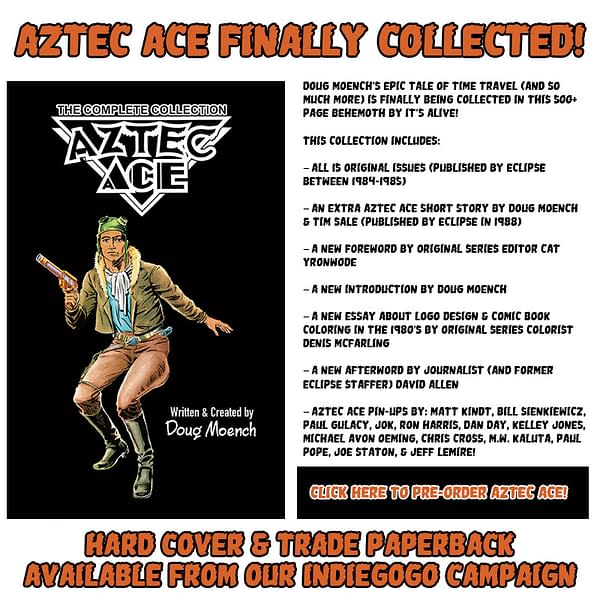 This collection will mark the first time the original fifteen issues of Aztec Ace will be reprinted or collected in any form, since their initial publication during the 1980s by Eclipse Comics. It also marks publisher Drew Ford's return to putting together large format, all-encompassing collections, such as Eisner-nominated Puma Blues and U.S.S. Stevens: The Collected Stories.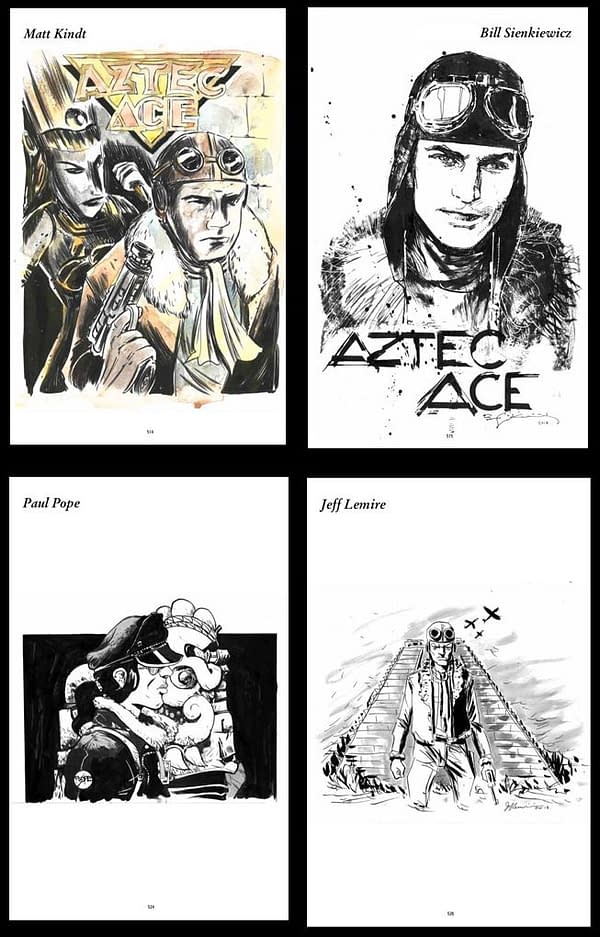 Drew Ford ran another campaign for this project a little while ago, and I was able to use those funds to pretty much complete the collection and will be able to deliver the hardcover version of this book in April. Ford has launched a second campaign to cover some additional costs associated with this project, and to make a trade paperback version of the book available at the same time.
Pre-orders can be made at the link, and a preview seen below.